What Is 'Hacks' Star Hannah Einbinder's Net Worth?
When it comes to new celebrities to keep an eye on, Hannah Einbinder is on the list. Einbinder gained a lot of attention this year due to her role on the HBO comedy Hacks. Although she's a newcomer, fans and critics agree, she's on her way to having a long career in Hollywood. Read on to learn more about Einbinder's life and her net worth.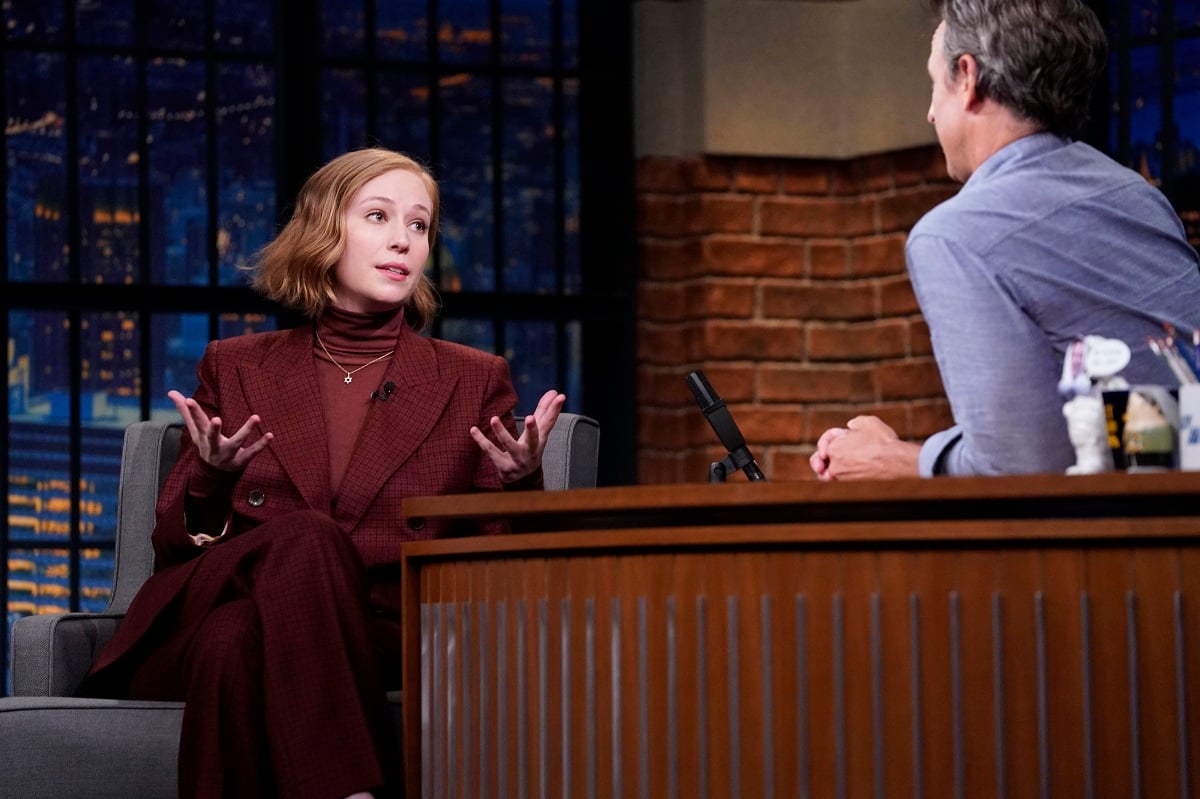 Hannah Einbinder comes from a showbiz family
Like a few other actors, Einbinder comes from a showbiz family. Her parents are former Saturday Night Live alum Laraine Newman and comedy writer Chad Einbinder. So it's no surprise Hannah wanted to follow in her parents' footsteps.
After graduating from Chapman University with a major in television writing and production, Hannah began a stand-up comedy career. Her early days consisted of performances at comedy clubs and festivals. In March 2020, her stand-up routine gained a new audience following her performance on The Late Show with Stephen Colbert. Less than a year later, she would receive the biggest break in her career.
Hannah Einbinder's gained recognition for 'Hacks' role
In May 2021, Hacks premiered on HBO Max. The show stars Jean Smart in the lead role of Las Vegas stand-up comedian Deborah Vance. Einbinder plays Ava Daniels, a struggling TV writer who agrees to work with Deborah. Deborah and Ava's contentious friendship is a huge focal point as the two disagree over Ava's comedic material.
Hacks became an instant success and was renewed for a second season. Einbinder received critical praise for her performance and scored her first Emmy nomination. At the 2021 Primetime Emmy Awards, Einbinder is up for Supporting Actress in a Comedy.
Hannah Einbinder's net worth
Whether Einbinder wins the Emmy or not remains to be seen. She has tough competition from Rosie Perez, Hannah Waddingham, Aidy Bryant, Juno Temple, Kate McKinnon, and Cecily Strong. Win or lose; this has been an incredible year for Einbinder.
According to Celebsweek.com, Einbinder's net worth is estimated to be $355,000. It's a small amount compared to the millions of dollars celebrities are used to earning. However, Einbinder's net worth is sure to go up as her career flourishes.