Hailee Steinfeld Calls out Her Record Label for Not Promoting Her New EP — Who Is She Signed With?
While Marvel Cinematic Universe fans are still waiting to find out if Hailee Steinfeld will play Kate Bishop in the Disney+ series Hawkeye, the multi-talented star has plenty of other projects to work on. Her latest is a new EP, which she's eager to promote. However, her label took its time doing the same.
Actor Hailee Steinfeld is also a singer-songwriter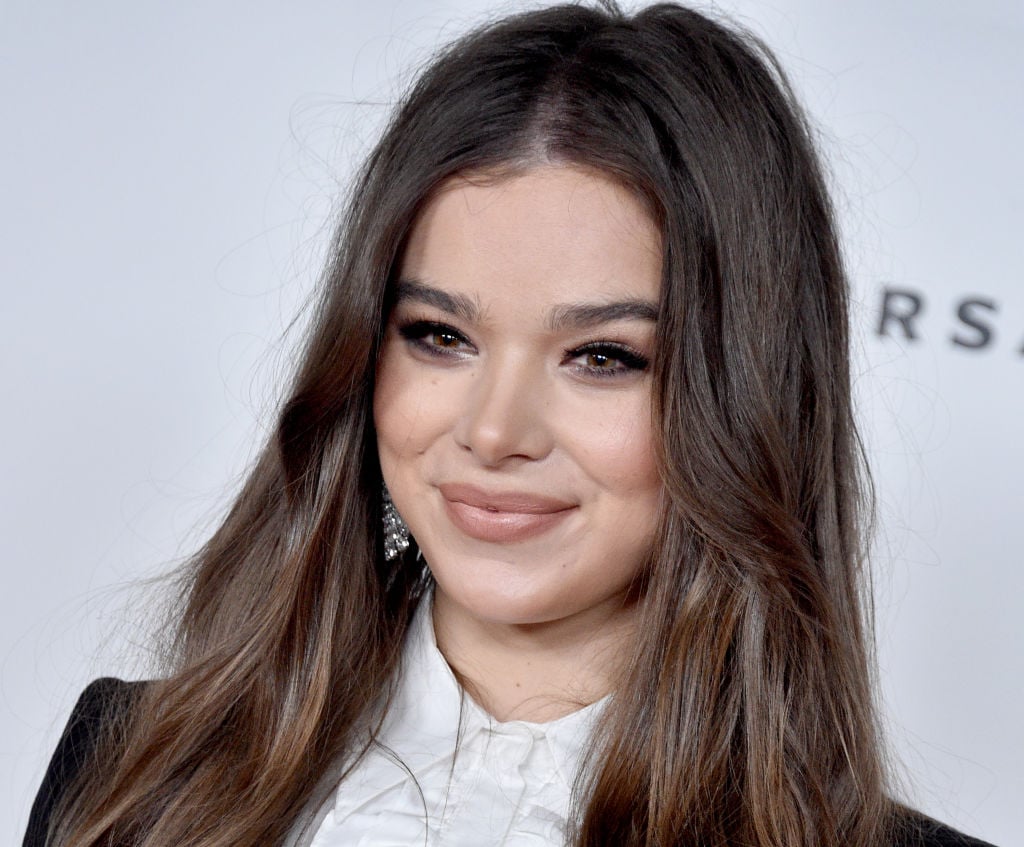 Many are familiar with Steinfeld's work in Hollywood. She made a huge splash with her film debut in True Grit, which earned her an Oscar nomination. She has gone on to star in films such as The Edge of Seventeen and Bumblebee, as well as the 2019 Apple TV+ series Dickinson.
However, Steinfeld is also known for her music. Her 2015 debut single "Love Myself" earned her a lot of recognition, and this has continued with subsequent releases. Steinfeld has also managed to blend her two careers nicely. Her role in the Pitch Perfect series demonstrates this.
She teased a new EP in 2020
As she's been very busy acting over the past several years, Steinfeld hasn't put out a full LP. Rather, she put out one EP, Haiz, and has followed it with various other non-album singles. Additionally, she's released music in conjunction with her other projects, including "Back to Life" for the Bumblebee soundtrack and "Afterlife" for Dickinson.
But in 2020, Steinfeld was finally able to put her focus back on music for a little while. She released two singles, "Wrong Direction" and "I Love You's," which weren't attached to a film or TV show. In April 2020 she confirmed that her second EP, titled Half Written Story, was on its way.
Steinfeld promoted her EP — and shone a spotlight on the label
In her video announcement, Steinfeld said Half Written Story was delayed for a week because she "needed a little extra time to get things perfect." She confirmed a May 8, 2020 release date, and, just a couple of days later, on April 27, posted the cover art. Also included is the tracklist, which reveals three previously unannounced titles.
Fans were, of course, very excited. Also chiming in in the comments? Her label Republic Records (a part of Universal Music Group). The account posted three heart emojis. Steinfeld replied, "you gonna post about it?"
The label followed up the next day
For whatever reason, Steinfeld shared the news of the EP's release date, tracklist, and pre-save availability before her label. Republic Records amended this the next day: April 28, 2020. On its official accounts, the label shared the cover art video and tracklist, along with a recent promotional image of Steinfeld.
"New @haileesteinfeld coming soon," the account captioned the post, adding the date, title, and pointing to a pre-save link in bio. The account also posted this link in its Instagram Story. But needless to say, the comments from Steinfeld's fans still came. "She dragged you guys lmao," wrote one. "[You] had to after she came after you," wrote another.
Who else does Republic Records represent?
It's not typical for a record label to hold back on promoting its artists unless there was some kind of behind-the-scenes disagreement going on. While this could be the case — or there could be some other unknown factor — it can also come down to an instance of the label not prioritizing a particular artist in favor of another. So who else does Republic Records represent?
Perhaps most notably, Republic and UMG added Taylor Swift to its roster in late 2018. In addition to Grammy-winner Ariana Grande and the Jonas Brothers (who came on with their relaunch in 2019), maybe Republic hasn't been paying as much attention to its long-time client Steinfeld. Whatever the case, she took notice — and her fans won't soon forget this.