Did Hailey Baldwin Accidentally Show Selena Gomez Support?
Selena Gomez made one heck of a musical comeback this week when she released not one, but two, new singles within 24 hours. Though fans are enamored with both "Lose You To Love Me" and "Look At Her Now", the former is receiving much more attention because people are convinced that it speaks to Gomez's relationship with Justin Bieber, who is now married to Hailey Baldwin. Baldwin herself received some heat when Selenators were convinced that she was threatening their fave after she released the song.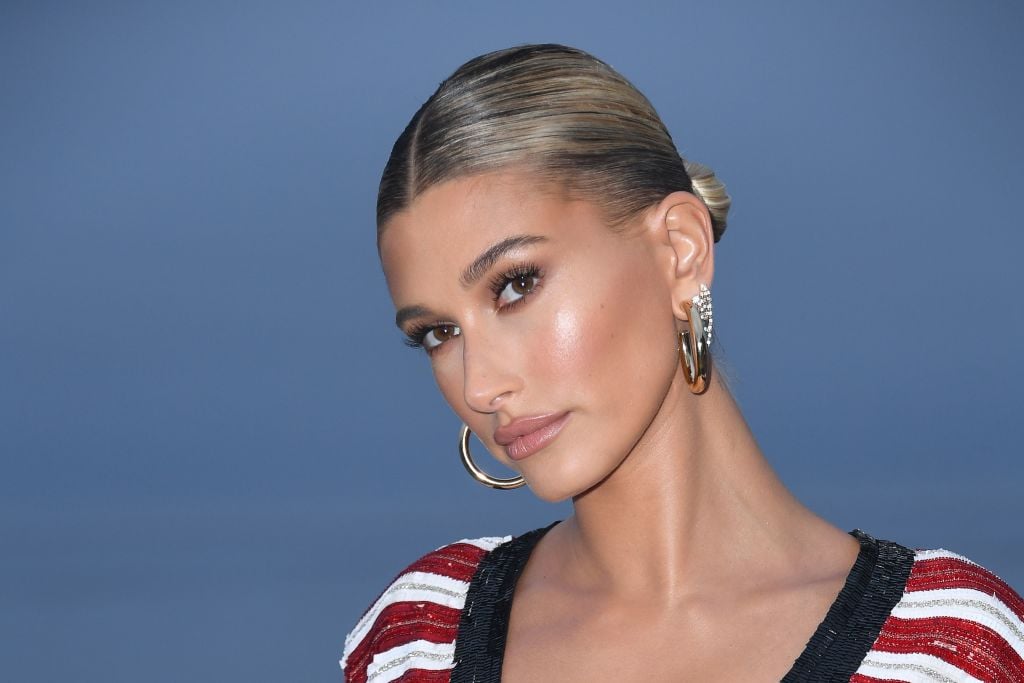 Hailey Baldwin accused of threatening Selena Gomez over Justin Bieber
Shortly after Gomez released her new song "Lose You To Love Me" fans noticed something that could be seen as a dig towards Gomez on Baldwin's Instagram story. Baldwin posted a screenshot of a song entitled "I'll Kill You" by Summer Walker featuring Jhené Aiko. Though it's entirely possible that this was merely a coincidence, most of Gomez's fans were convinced that it was meant to shade Gomez. Considering it was posted around the same time that the singer released her single, it's not an entirely unreasonable argument.
Baldwin's Instagram story post had swift ramifications. Soon thousands of people were slinging hate her way. Not to mention the numerous articles that were being written that accused Baldwin of threatening Gomez. Things got so bad that Baldwin eventually felt the need to respond. "Please stop with this nonsense… there is no 'response'. This is complete BS," the 22-year-old model wrote as a comment to an Instagram post.
Gomez delivers a message to fans
But Baldwin's statement alone didn't stop people from their accusations. After hearing the rumors, Gomez opted to take matters into her own hands and issue a statement about kindness to her supporters. "I am grateful for the response that the song is getting. I'm so grateful. However, I do not stand for women tearing women down. I will never, ever be by that, so please be kind to everyone. Please, for me, know that that's not my heart. My heart is only to release things that I feel — that are me, and that I'm proud of. It doesn't matter what the situation is, if you're my fans don't be rude to anybody, please. Don't go off and say things that you just feel in the moment," Gomez declared in a brief Instagram live video.
Baldwin liked a picture that celebrated Gomez and her new song
Though Gomez didn't name Baldwin personally, it was fairly clear she was referring to the new wife. Baldwin chose not to respond to the video, but she might have inadvertently responded by accidentally showing her support of Gomez. Just yesterday, one of Gomez's long-time best friends, Raquelle Stevens, posted a picture of herself with Gomez, and their other besties Ashley Cook and Courtney Lopez to Instagram. The caption read "Celebrating!!!", which is likely in reference to Gomez's new songs and her upcoming album. Shortly after Stevens posted the photo, E! reported that Baldwin had liked the post and even took a screenshot as evidence.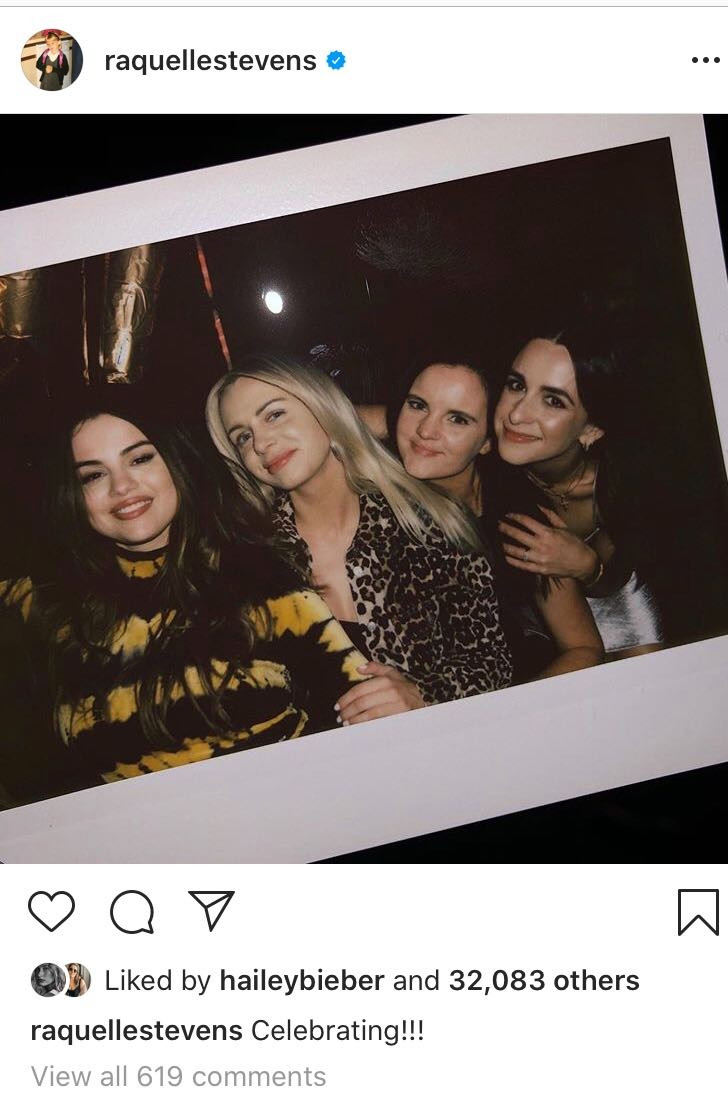 Baldwin unliked the photo on Instagram
However, Baldwin has since unliked the post. We could speculate for hours on why that is. Baldwin could have been trolling or trying to save face or perhaps she never meant to like the picture in the first place. Or maybe she did until she saw the aforementioned E! article. Regardless of Baldwin's reasoning, which we'll likely never know for sure, both she and Gomez seem to be in good places in their lives. Baldwin just celebrated her marriage to Bieber with a luxury wedding. Meanwhile, Gomez is embracing the single life and is gearing up to release her third solo studio album. We're glad they've both decided that a public feud isn't worth their time.