Hailey Baldwin Fires Back at Those Trolling Justin Bieber on Twitter
Model, Hailey Baldwin has had enough of people trolling her husband, Justin Bieber, for his Lyme disease diagnosis. Now, she is fighting back on Twitter. On January 8, 2020, Bieber took his Instagram page to announce that he was suffering from Lyme disease as well as chronic mono. Citing the two diseases as the reason …
Model, Hailey Baldwin has had enough of people trolling her husband, Justin Bieber, for his Lyme disease diagnosis. Now, she is fighting back on Twitter. On January 8, 2020, Bieber took his Instagram page to announce that he was suffering from Lyme disease as well as chronic mono. Citing the two diseases as the reason for his continued break from music, low energy levels, and skin issues, he revealed that he is on the road to recovery. The "Yummy" singer also revealed that he will be releasing a docuseries about his health journey so that people can be more educated about the disease.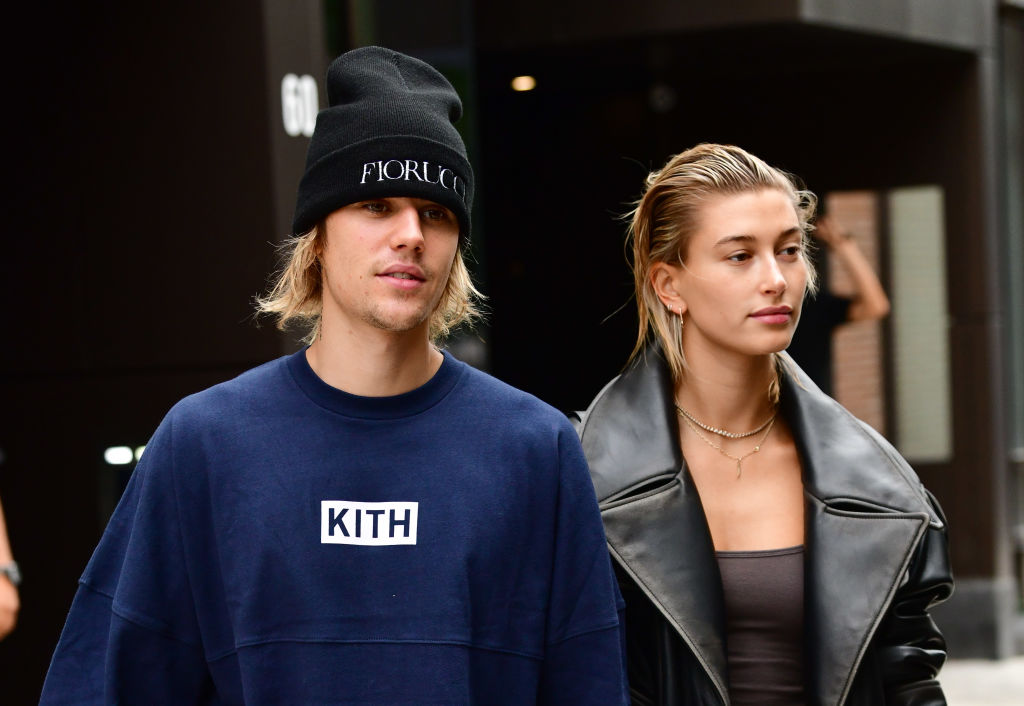 Justin Bieber reveals that he is battling Lyme disease on Instagram
"While a lot of people kept saying Justin Bieber looks like shit, on meth etc. they failed to realize I've been recently diagnosed with Lyme disease, not only that but had a serious case of chronic mono which affected my, skin, brain function, energy, and overall health. These things will be explained further in a docu series I'm putting on YouTube shortly.. you can learn all that I've been battling and OVERCOMING!! It's been a rough couple years but getting the right treatment that will help treat this so far incurable disease and I will be back and better than ever NO CAP," the 25-year-old captioned the Instagram post.
Immediately, fans and friends alike showed Bieber support and wished him a speedy recovery. Though some cases of Lyme disease are not completely curable, they are treatable. Now that Bieber has received an accurate diagnosis, his money and influence will likely afford him the ability to receive the best treatment possible. Celebrities also threw their support behind Bieber. The most notable of which was Avril Lavigne, who also suffers from the disease. Unfortunately, not everyone was kind and supportive. Some people began to make fun of Bieber for having the disease. Others claimed that he did not have the disease at all and that he was using it as an excuse for his appearance.
Hailey Baldwin claps back on Twitter
Seeing the hate her husband was receiving, Baldwin took to her Twitter account to give the trolls a piece of her mind. "For those who are trying to downplay the severity of Lyme disease. Please do your research and listen to the stories of people who have suffered with it for years. Making fun of and belittling a disease you don't understand is never the way, all it takes is educating yourself," the model tweeted out.
The model thanks Avril Lavigne and the Hadid family
Baldwin then continued on to thank the Hadid family who have helped her get a better understanding of the disease Bieber has. "I wanna say a huge thank you to @YolandaHadid and @bellahadid and @GiGiHadid for bringing me so much clarity and information on Lyme disease and for helping answer my questions about course of action, symptoms etc. Love you 3 amazing women!" the 22-year-old stated. Finally, she thanked Lavigne for her support. "and sending so much love to @AvrilLavigne thank you for all you do to educate people about Lyme. You're amazing," Baldwin concluded.
We have to agree with Baldwin here. No matter how people may feel about Bieber, there's no reason to make fun of him for having a disease. He likely has enough to worry about without people trolling him for something totally out of his control. We hope he is able to find the treatment he needs and wish him a speedy recovery.