Hailey Baldwin Doesn't Want Justin Bieber Getting Any More Neck Tattoos
Hailey Baldwin has said 'enough is enough.'
Justin Bieber already has a ton of tattoos, but it doesn't look like he's going to stop getting new ones any time soon. 
Bieber recently got a new tattoo on his neck, but it appears his wife, Hailey Baldwin Bieber, doesn't want him getting any more in that area. 
Justin Bieber loves getting tattoos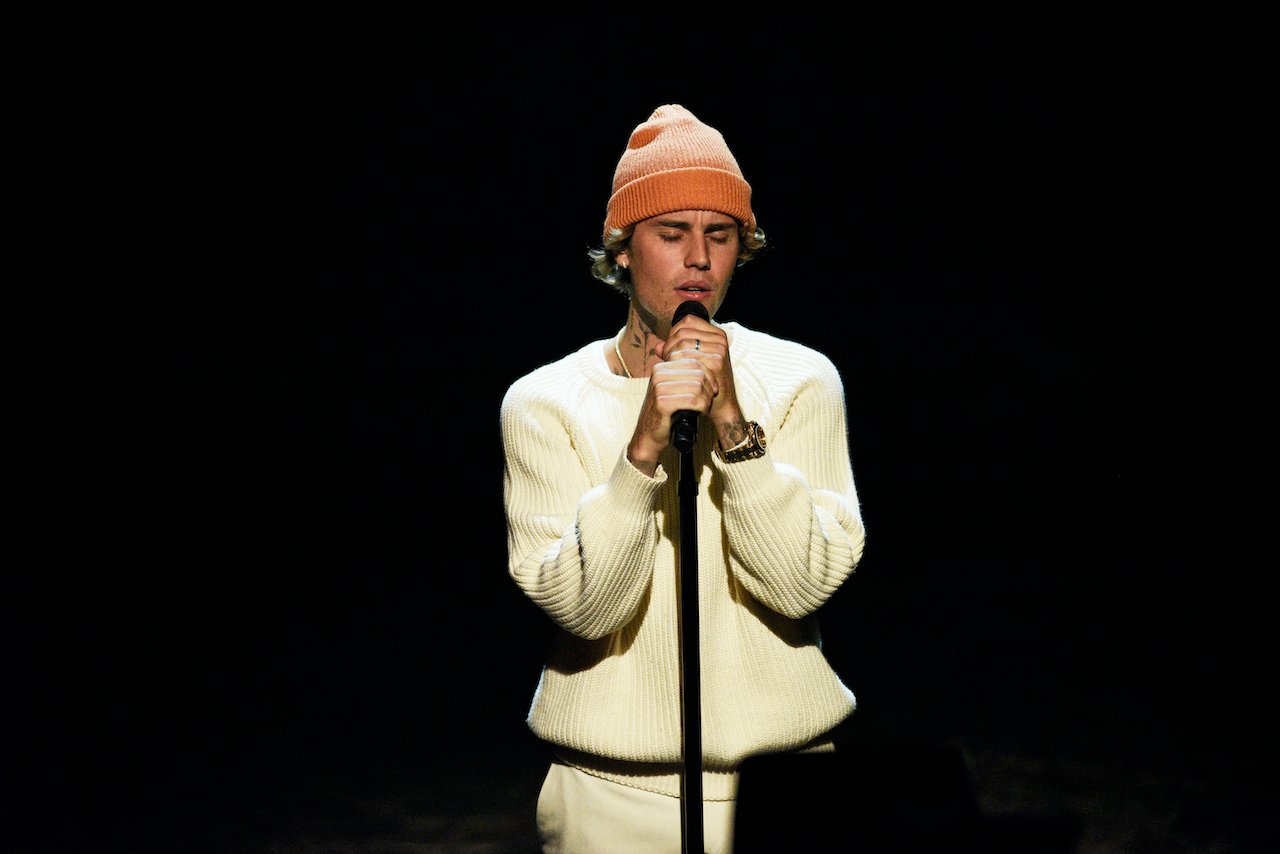 Since stepping into the spotlight, Bieber has gotten a ton of ink all over his body. Bieber is literally tattooed from head to toe, and he loves the process of getting inked. He's gotten over 60 tattoos so far and shared his love for body art in a 2018 Instagram post. 
"If [tattoos] didn't hurt everyone would have them. Well maybe not [everyone]!! Over a hundred hours of art work on my body and I wouldn't take back a single one," he wrote. "I absolutely love art and I've made my body a canvas and it's so much fun."
Justin has a lot of body art
Although he had significantly fewer at the time, Bieber explained the meaning behind a few of his tattoos during a 2016 interview with GQ.
"The first tattoo I got was this little guy right here," Bieber says, pointing to a small bird on the bottom left part of his abdomen. "It's based on this book that my whole family read. Everyone's got it on their wrist, and it was right before I really had any tattoos, and so I wanted to make sure that it wasn't visible. And so I put it down here. And basically, it's about this seagull who wanted to be more than just a seagull." 
Bieber also showed off a large portrait of Jesus on his left leg, revealing that he tried to hide his tattoos when he was younger. 
"It's Jesus right here," Bieber says. "But once again, I didn't have any big tattoos, so I didn't want to put it somewhere and have it visible yet because the world didn't know I was getting tattoos. I was only like, 17."
Justin Bieber's new neck tattoo has a meaning
In Justin Bieber's recently released Youtube documentary, Justin Bieber: Next Chapter, he reveals a new tattoo of a rose on his neck. According to Bieber, the rose has meaning as well. 
"I think the thorns symbolize the rough spots in my life," Bieber said. "The flower is such a representation of beauty."
Hailey Baldwin doesn't want Justin getting any more neck tattoos
Later in the documentary, Bieber acknowledges that he's running out of space on his neck for any more tattoos. He also admits that his wife Hailey Baldwin Bieber doesn't want him getting any more neck tattoos. 
"Yeah, so I think I'm done with my neck," Bieber said. "That's a Hailey request." 
Justin plans to get more tattoos on his back
Bieber has always been big on getting body art that represents his close friends and family. While he may not have any more neck tattoos in mind, he plans on getting his unborn children's faces on his back, which is relatively bare.
"My back is still pretty open, and I don't have kids yet," Bieber said. "And so I'm thinking of getting their portraits on my back."