Hailey Baldwin's Fashion Favorite Makes Her 'Sexy, Bold' and Embracing Her Femininity
Model Hailey Baldwin Bieber's spread in October's Vogue Italia is giving fans some insights into her life with pop-star Justin Bieber, now that they've just passed their two-year wedding anniversary. She's quite aware of the fact that many fans see her and Bieber as "eternal teenagers," and speaks of that in her interview. "We became adults," she said simply, and the spread, full of latex clothing and sensual imagery, is a bold proclamation of that transition to adulthood.
Hailey Baldwin and Justin Bieber's relationship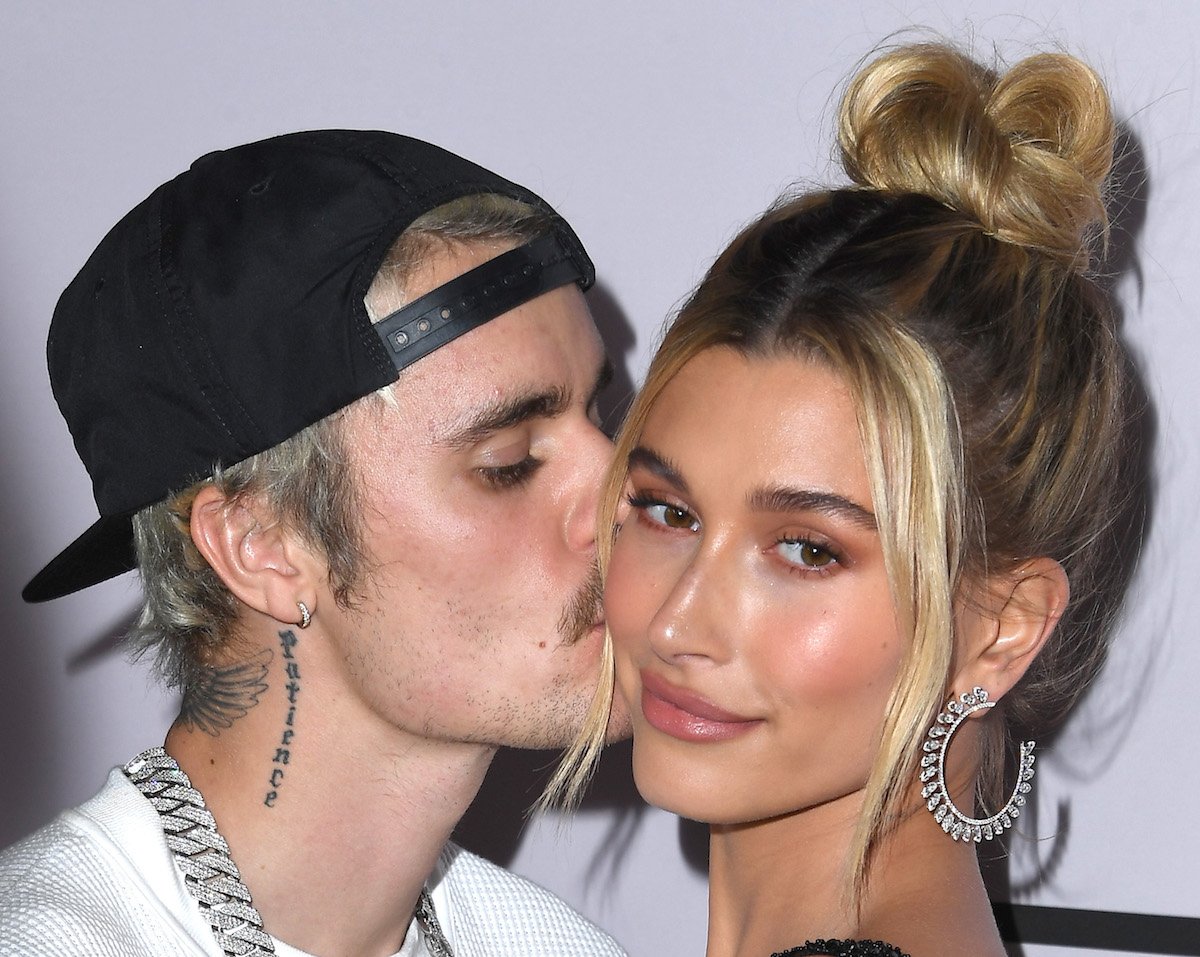 Baldwin and Bieber met as teenagers in 2009, thanks to Hailey Baldwin's dad, actor Stephen Baldwin, taking her to a fan event, and then again in 2011. Though Hailey Baldwin was already a fan with a crush on Bieber at the time, she says she wasn't a "superfan" and nothing romantic sparked between them at the time.
In 2014, the two began attending the same church, and rumors began to swirl around whether they were dating or not. At the time Bieber was in an on-again, off-again relationship with actress and singer Selena Gomez, and he and Baldwin denied all romantic implications.
Despite being regularly seen out together, Baldwin and Bieber claimed they were just good friends until 2016 when they were seen kissing at Leonardo DiCaprio's New Year's Eve party. It wasn't smooth sailing from there, however, and they were in the on-again, off-again, unofficial/official relationship of their own for a time.
After a falling out and reconciliation or two, the couple got engaged and then married fairly suddenly in 2018 and the reason for that, Baldwin said, was church. Since they became man and wife, despite the fame, the two have projected the image of a fairly normal young married couple. They enjoy each other's company and prefer nights staying in and cooking alone or with friends, to going out on the town.
Hailey Baldwin is fully owning her sensuality with her husband
Contrary to the image projected by the many reports and photos of the couple's PDA at events and on vacation, Baldwin told Vogue that for a long time she couldn't kiss Bieber in public. Now, she says, she realized that battle did more to exhaust than protect her, and she says she loves him and there is nothing to hide.
Baldwin and Bieber hid very little in their intimate Vogue Italia spread. The cover photo features the two in bed, Baldwin wearing a long black latex dress by Anthony Vaccarello of Saint Laurent.
She also wears a short red latex dress as well as latex pants in other images from the shoot. Most of the photographs put Bieber squarely at the focus, with Bieber's face obscured or turned away, a nod to the tone and concept of the piece.
"The meaning of these shots translates into the gesture of a man celebrating his woman. There is Justin Bieber, my husband, who puts himself at the service of my femininity and empowers it, giving me a platform to feel strong, sexy, and tough," said Baldwin, who calls herself a "latex lover" in the interview.
"When I wear it I feel sexy, bold," she said, translated PageSix, adding later: "I embrace my body and my femininity. I see nothing wrong with it."
Latex is heavily featured in the fall and winter line for Saint Laurent
Baldwin's sporting of latex may mark a shift in the general perception of the material that was once relegated only to the world of fetish. Vogue fashion writer Mark Holgate called Vaccarello's Saint Laurent fall line "fetish-gl(e)am" because of its use of colorful latex pants, shirt, dresses, and skirts layered with more traditional fashion pieces such as bralettes, blouses, and double-breasted blazers. Holgate described the black latex pants as, "so tight they were vying for the position of first skin, let alone second."
The winter line is continuing this trend, but not everyone is looking for latex to stick around. Love Magazine writer, Ella Bardsley, calls those same latex pants others are gushing over "gag-worthy," among other colorfully descriptive words. Love it or hate it, Baldwin is not alone as the latex trend is making the celebrity rounds, with many other celebs showing off latex fashion in magazine spreads and on Instagram.