Hailey Bieber and Justin Bieber Flee the Country as Coronavirus Spreads
As coronavirus spreads, Justin and Hailey Bieber have decided to wait out the pandemic in Canada. What made them leave the country?
Hailey Bieber and Justin Bieber have decided that the grass may be greener in Canada. As people are traveling back to their homes to wait out the coronavirus (COVID-19) pandemic, the Biebers have chosen to leave the U.S. and head to Canada.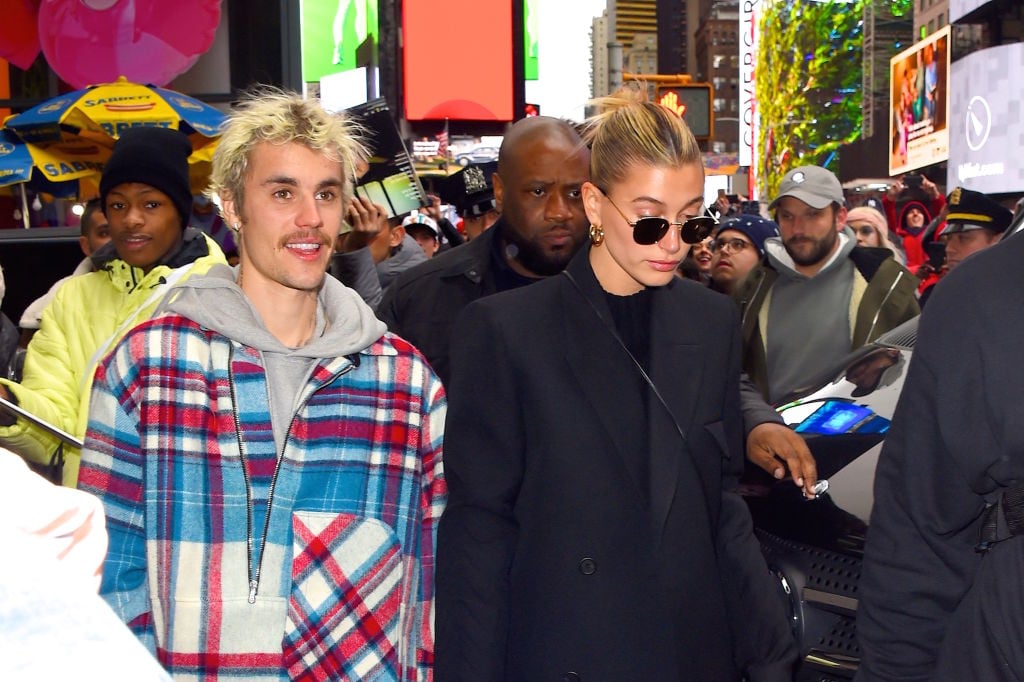 Why did Justin Bieber and Hailey Bieber go to Canada?
Justin and Hailey have an $8.5 million home in Beverly Hills, California but decided to leave it once the pandemic got more serious and social distancing (staying at least six feet from others and avoiding crowded areas) became a rule of thumb, they decided to leave for Canada.
"They plan on socially distancing themselves," a source close to Justin told People. "In Canada, their home is very secluded and they are able to be out in nature still."
"They plan on staying in Canada until it's safe for everyone to resume their regular lives."
Justin has been taking coronavirus seriously for a while and has urged his followers to do the same.
"Obviously this is a really scary time," he captioned a video on Instagram. "I wanted to remind everyone what we can do when we come together!! LETS COME TOGETHER BY ISOLATING OURSELVES UNTIL WE HAVE MORE ANSWERS! Our grandparents are counting on us."
Canada is closed
On Mar. 16, Canadian Prime Minister Justin Trudeau closed the Canadian borders to all people who are not Canadian citizens, US citizens, or permanent residents.
"For the moment, that measure does not apply to U.S. citizens," Trudeau told reporters in Ottawa, according to USA Today.
However, today Canada and the United States closed the border between them to nonessential travel, according to tweets from Donald Trump.
"We will be, by mutual consent, temporarily closing our Northern Border with Canada to non-essential traffic," he wrote. "Trade will not be affected. Details to follow!"
As of Mar. 17, there have been 566 confirmed cases of COVID-19 in Canada and Trudeau's wife Sophie also tested positive for the virus.
"Sophie's symptoms remain mild, but we are following medical advice and taking every precaution. She will remain in isolation for the time being," Trudeau said in a press conference. "We are thinking about all the families across the country who've received the same diagnosis, but we're in good hands. We have full confidence in Canada's health officials and professionals."
As of the same date, there had been 4,226 confirmed cases of COVID-19 in the U.S., according to the CDC so the move to Canada might have been a smart one for the Biebers.
Justin and Hailey Bieber's relationship
Hailey and Justin haven't always behaved as a unit. They dated once before but weren't able to make it work that time around. But in between dating, Justin and Hailey both worked on themselves.
"I think I was just hurt from my previous relationship…In my previous relationship, I went off and just went crazy and went wild, just was being reckless," Bieber told Zane Lowe in a recent interview. "[With Hailey] I took the time to really build myself and focus on me, and try to make the right decisions and all that sort of stuff. And yeah, I got better."