Hailey Bieber Doesn't Like It When People Make Fun of Her in Paparazzi Videos: 'I'm a Sensitive Person'
Hailey Bieber is a famous model and close friends with many celebrities. As such, she has appeared in countless paparazzi photos and videos. Some of Bieber's paparazzi videos have attracted attention on the internet, though not all of it is positive. Bieber recently shared how she feels when people make fun of her.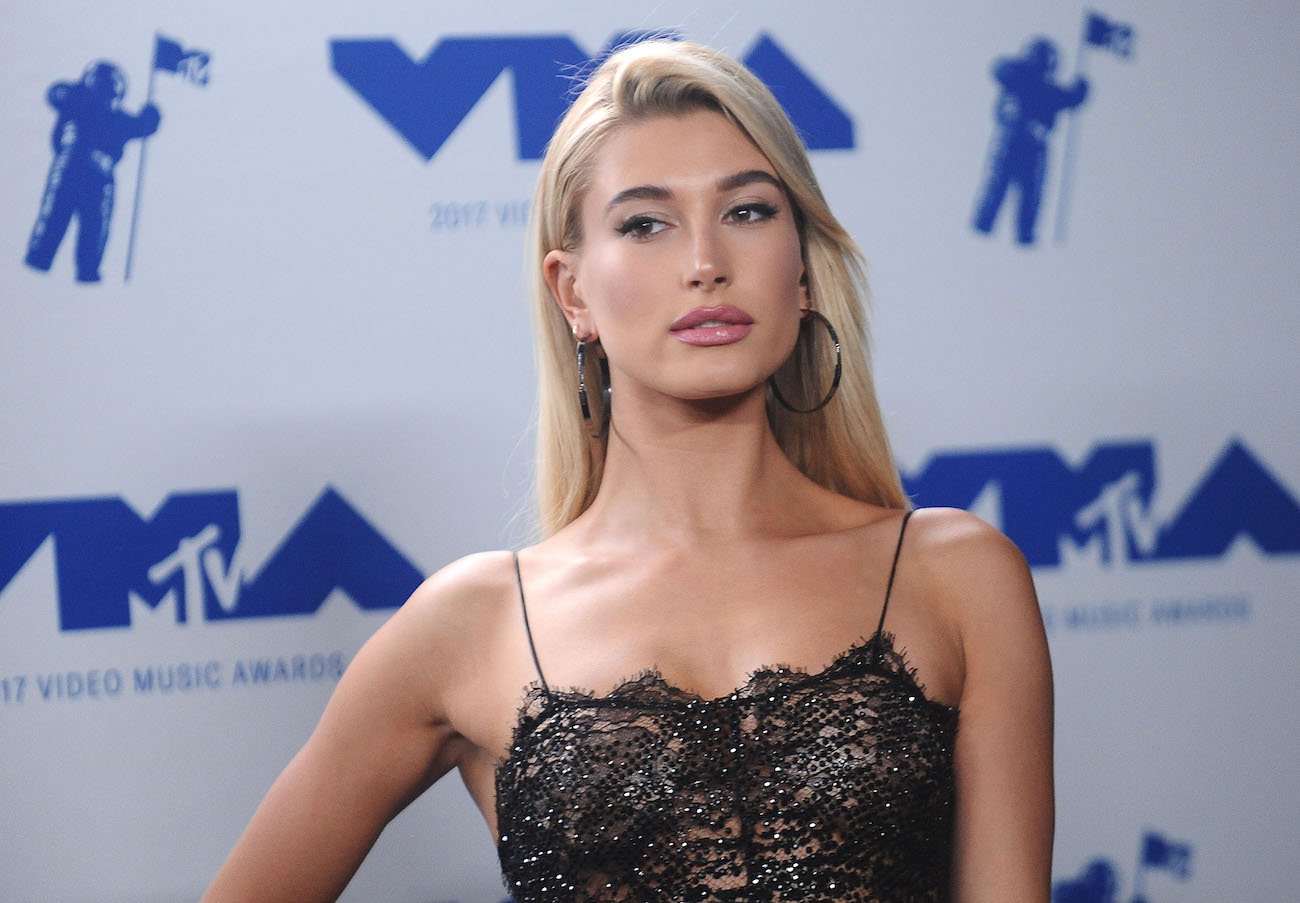 Hailey Bieber's paparazzi videos have gone viral on social media
Bieber often gets followed around Los Angeles by photographers. She also gets more attention when she is with her husband, Justin Bieber, or famous friends like Kylie Jenner and Kendall Jenner.
Occasionally, the cameras capture some awkward moments Bieber endured. For example, in 2015, a photographer accidentally called her by the wrong name. In 2016, photographers almost knocked her over as they tried to get shots of Kylie. In 2019, Justin was also caught slamming a car door at Bieber.
These clips have gone viral on the internet. While some onlookers sympathize with Bieber for constantly getting caught in uncomfortable moments, others simply make fun of her.
Hailey Bieber shares how she feels when people make fun of her
RELATED: Hailey Bieber Admits to Feeling Like a 'Bad Person' Because of 'Judgemental' Comments About Her Faith
Bieber recently addressed her awkward paparazzi encounters on Addison Rae's podcast, That Was Fun?.
"There's so much bullying," Bieber said. "I got made fun of a lot … when paparazzi would call me someone else's name or run into me, and people are like, 'Hahahahaha. LOL, that's so funny.' And I'm just like, 'I feel like that's so mean.'"
Bieber added, "I don't think people understand I'm, like, a sensitive person. I am and I'm not, but I am at the end of the day."
Bieber revealed she was often made fun of by friends as well, and some of those experiences were "traumatic."
"I definitely have gone through traumatic-level experiences where I felt like there was things happening that was at my expense," she said.
Bieber noted that many internet commenters don't know a person's full story before making judgments.
Hailey Bieber limits her social media usage
RELATED: Hailey Bieber Says She Trusts Justin Bieber But 'If I Could Take the Jealousy Out of My Body I Would'
Bieber used to be active on social media, but she has cut back on it because of how it was affecting her mental health.
"I don't even have a Twitter anymore because there was never really a time where I would go on there and it didn't feel like it was a very toxic environment," she said in a video with psychologist Dr. Jessica Clemons. "The thought of even opening the app gives me such bad anxiety that I feel like I'm gonna throw up.
Bieber still has an Instagram account, but she does not use it every day. She told Harper's Bazaar, "I had to start doing this thing where I don't go on Instagram Monday through Friday. If something needs to be posted, I have somebody who I work with who runs it for me. I had to remove myself."