Why Did Hailey Bieber Leave Justin Bieber Following the Sexual Assault Allegations? Fans Shouldn't Worry
Singer Justin Bieber is dealing with a lot right now. On top of the sexual assault allegations, is their trouble with his wife, Hailey?
When a celebrity is hit with sexual assault allegations the way Justin Bieber was, their next moves are often highly scrutinized. The musician appears to have gotten back to his normal life, as has his wife, Hailey Bieber. In fact, she made a move that could be considered suspicious: she flew to another continent. Here's why it's not as dramatic as it sounds.
Justin and Hailey Bieber have been married since 2018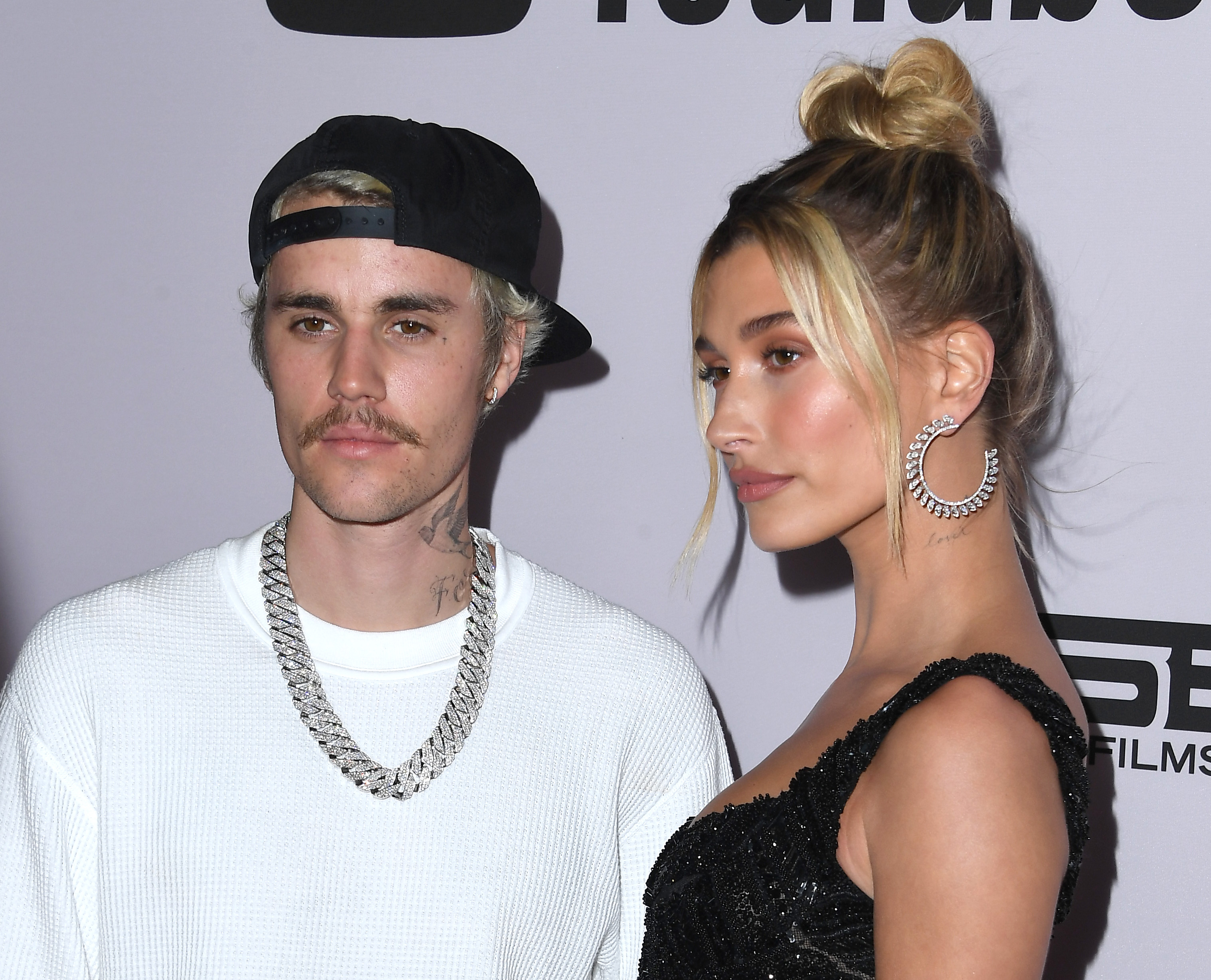 Back when she was Hailey Baldwin, the model met the singer through her father, Stephen Baldwin, back when Justin was becoming famous. They dated from 2015-2016. Justin then got back together with his ex, Selena Gomez, before breaking up with her and rekindling things with Hailey in mid-2018.
Justin and Hailey were married in September 2018 in a private courthouse ceremony. A year later, in September 2019, they had a big wedding party. While they've both joked that being sort of set up at a young age made them feel like they had an "arranged marriage," they have a lot in common with a focus on family and their faith.
They were quarantining together in Canada 
The Biebers primarily reside in Los Angeles, California. But they have homes elsewhere, including Justin's native Canada. When the coronavirus (COVID-19) pandemic struck in March 2020, they were in LA, but soon left the city for one much further north: Toronto.
While there, Justin released his song with Ariana Grande, "Stuck with U," to benefit first responders' families. He also put out videos with Hailey to keep fans updated on their situation (above). In May, Justin and Hailey left Canada amid reports they needed a change of pace.
Justin addressed allegations of sexual assault
Shortly after returning to LA, Justin was faced with a very different problem. Social media posts shared on June 20, 2020, named Justin as the perpetrator in instances of sexual assault. These claims date back several years, during the time he was linked to Gomez.
"I don't normally address things as I have dealt with random accusations my entire career but after talking with my wife and team I have decided to speak up on an issue tonight," Bieber wrote on Twitter the next day. He then proceeded to reveal receipts and emails to disprove one of the claims.
Hailey was seen with Bella Hadid in Italy
Aside from liking a few tweets, Bieber did not address the matter further in the days that followed. Instead, he resumed continued to share content on social media, posting in support of the Black Lives Matter movement and even sharing a video of himself playing the piano.
Around this time, Hailey was spotted far away from LA. Paparazzi found her spending time with her good friend, fellow model Bella Hadid, in Italy. The two were seen lounging on a yacht in their swimsuits and look to be having a very relaxing time overseas.
Are Hailey and Justin Bieber taking time apart?
This couldn't have come at a worse time for Justin. But according to E! News, Hailey didn't jet off with her pal when the allegations were made. This was a planned work trip for her and Hadid, as the two are shooting a campaign together.
Still, Justin isn't happy to be away from his wife right now. On June 24, 2020, he posted an older paparazzi photo of himself and Hailey to his Instagram Story, writing, "Miss u babe." Though Hailey didn't respond in her own Story, it's a little too soon to assume that there's anything wrong in paradise.
How to get help: In the U.S., call the RAINN National Sexual Assault Telephone Hotline at 1-800-656-4673 to connect with a trained staff member from a sexual assault service provider in your area.