Hailey Bieber Reveals if She Got Pregnant During Quarantine
Hailey and Justin Bieber have been making the most out of the coronavirus (COVID-19) pandemic. They have been using this time off to get closer to one another and spend as much time together as possible. As the two are no strangers to loving up on one another on social media, people have been wondering if the Biebers have added another member to their family during quarantine.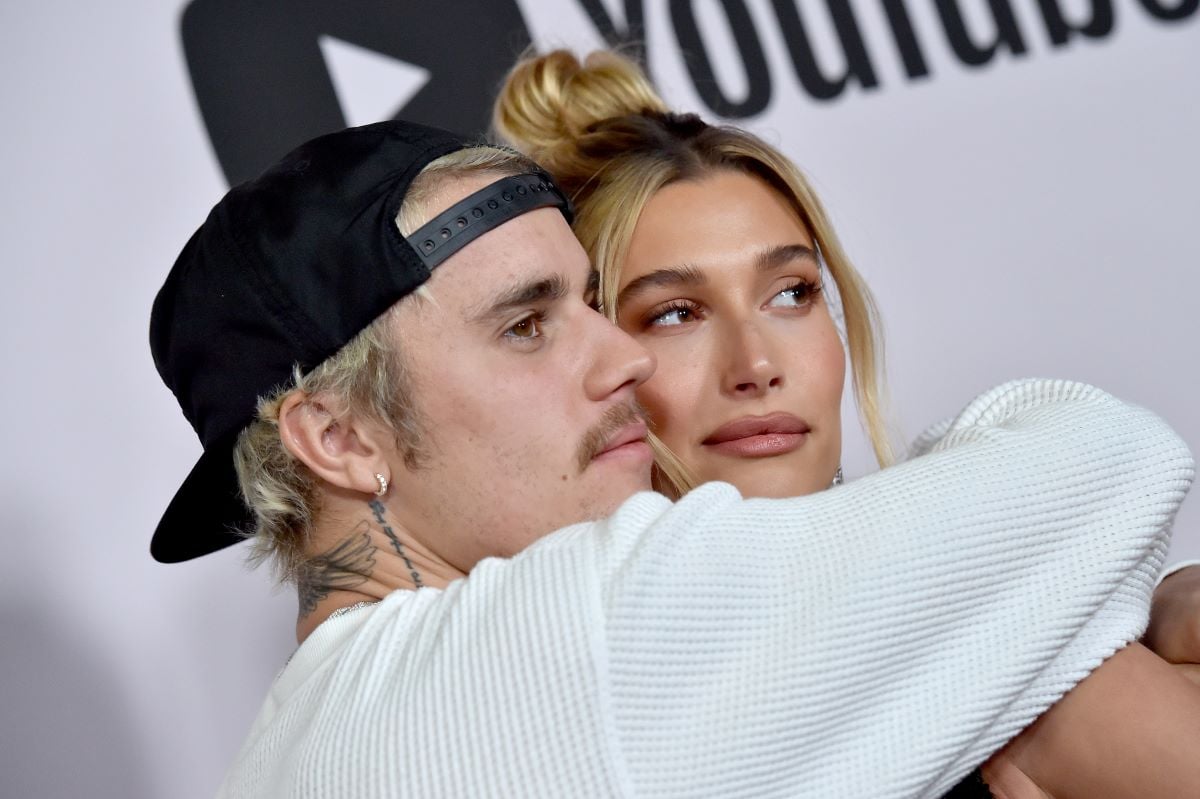 What have Justin and Hailey been doing?
Before the Canadian/U.S. border closed, the two went to Justin's home in Canada.
"Justin and Hailey are treating this time together as almost like a Honeymoon," a source told HollywoodLife. "They are relaxing and hanging out watching TV and movies. They are praying together and he is singing her songs, and they are just being close and trying to pass the time any way they can. It is working out great because they have so many outlets so if they want to go online to treat their fans they will do it, it is actually very fun for them currently. They aren't pulling out all of their hair just yet, it is all very fun."
As their careers have gotten in the way of their relationship before, this uninterrupted time together has been good for the two.
"Justin feels blessed for several reasons right now, but it definitely helps that he and Hailey were able to make it to Canada before the border closed because that's his home and where he feels safest with Hailey during this pandemic," the source continued."He feels so lucky to have her by his side during a time like this and is keeping himself busy with art projects, exercising, and of course, the TikTok videos he and Hailey have been making. Justin knows this is a very serious situation and everybody needs to do their part by staying home."
Is Hailey Bieber pregnant?
Though the two have certainly been enjoying being together 24/7, they haven't added a new family member to their unit.
"Well, we didn't make any babies, so that's that," Hailey said in a panel discussion for PaleyFest LA.
"We're still pretty newly married. I mean, we'll celebrate two years in September," Justin chimed in. "We've just been enjoying our time together and getting to know each other deeper."
This isn't the first time that fans guessed that the Biebers were pregnant. When Justin released his song "All Around Me," a baby could be heard cooing at the end of the tune. This made fans wonder if it was a hint that Hailey was carrying their first child.
Unfortunately for hopeful fans, that little Easter egg was not actually a clue that Hailey was pregnant.
Justin and Hailey's roadtrips
They may not be making babies but Justin and Hailey have been road-tripping a lot during quarantine. They have made sure to adhere to social distancing guidelines while traveling. They also were recently baptized together.