Hailey Bieber Shares The Big Way Marriage to Justin Changed Her
Hailey Baldwin, now Hailey Bieber, and Justin Bieber were married in September of 2018 after a pretty rocky start. The two were quite different from each other.
Hailey is healthy and disciplined thanks to her structured upbringing and years of ballet training, while for a while Justin was going through the rough transition from lovable pre-teen star to a trouble-making teenage egomaniac. Justin came out on the other side of his bad-boy days and started to realize what was really important, and that included Hailey.
Now, they've settled into their married life, and it's changed both of them for the better.
Hailey and Justin Bieber have church to thank for their relationship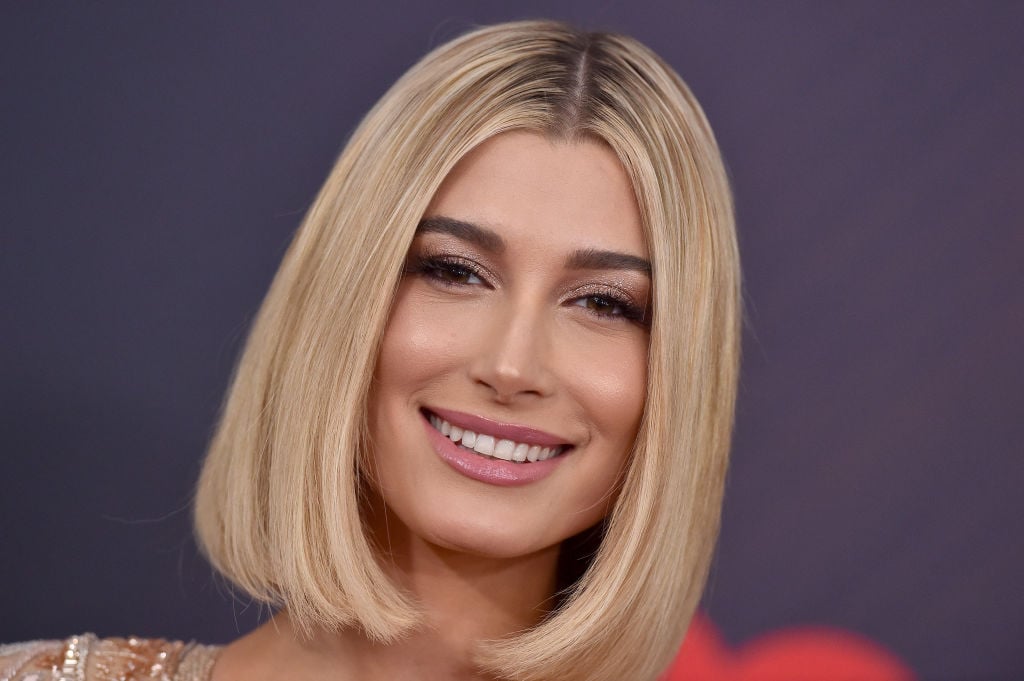 Hailey and Justin met as kids over a decade ago thanks to a friendship between her dad Stephen Baldwin, and Bieber's mom, Pattie Mallette. Hailey wasn't particularly smitten with Justin at the time, however. She said she wasn't a "superfan" of him or anyone else, but that she did think he was cute.
They didn't really start to become friends in their own right until they bumped into each other years later at the megachurch, Hillsong. "I was running around with him as his homie, but we weren't hanging out [romantically]," Hailey told Vogue in early 2019.
They did date three years before they were married, but the results of that disastrous attempt were what Hailey Bieber called "a very dramatic ex-communication."
After that, they went through a time of not talking, and not even staying in the same room together. For a while, it appeared that they were done, but eventually, their church became a catalyst for their relationship together once again.
Hailey and Justin Bieber tried again, for keeps
In June of 2018, the two young stars saw each other at a church conference in Miami, and this time they talked. Hailey said: "The common denominator, I promise you, is always church. By then we were past the drama. I just gave him a hug. By the end of the conference, he was like, 'We're not going to be friends.' I was like, 'We're not?'"
Less than a month later they were engaged, and soon after that, they married at a Manhattan courthouse. The swiftness of the engagement and marriage and took many by surprise, but for the couple, it felt right.
"When I saw her last June, I just forgot how much I loved her and how much I missed her and how much of a positive impact she made on my life. I was like, Holy cow, this is what I've been looking for," Bieber told Vogue.
He became committed to changing his ways and forming a solid relationship with his now-wife.
Hailey Bieber now says she's a homebody with Justin Bieber
Now, a year since that Vogue interview, the couple is still going strong and loving married life. Hailey shared updates about the details of their married life with People magazine, especially how she's changed.
"Justin and I are homebodies. When we first got married, I was still coming out of the phase where I liked to always be doing something, but now I've realized how much of a luxury it is to just be able to stay in on a Friday night with a fire going. Now I will never go back!" she said.
The two do their best to eat healthily, hence the chef, due to their health restrictions. She does admit that she indulges in pizza and pasta from time to time, since growing up thinking she couldn't have gluten and now knowing that she can.
Hailey also shares that her perfect day off is simple: "Just getting errands done and coming home and catching up on a show or having a movie night."