Hailey Bieber Slams Rumors About Justin Bieber Screaming at Her Again
Justin Bieber and his wife, Hailey Bieber, recently made headlines after video footage of them surfaced online. In the quick nine-second clip, the couple is seen walking together in a casino amidst a crowd of security. For the brief moment that the model and the "Peaches" singer were shown, Justin is seen screaming at Hailey. He also gestures animatedly toward his wife with one of his arms. Naturally, it wasn't long before people began making assumptions about the video.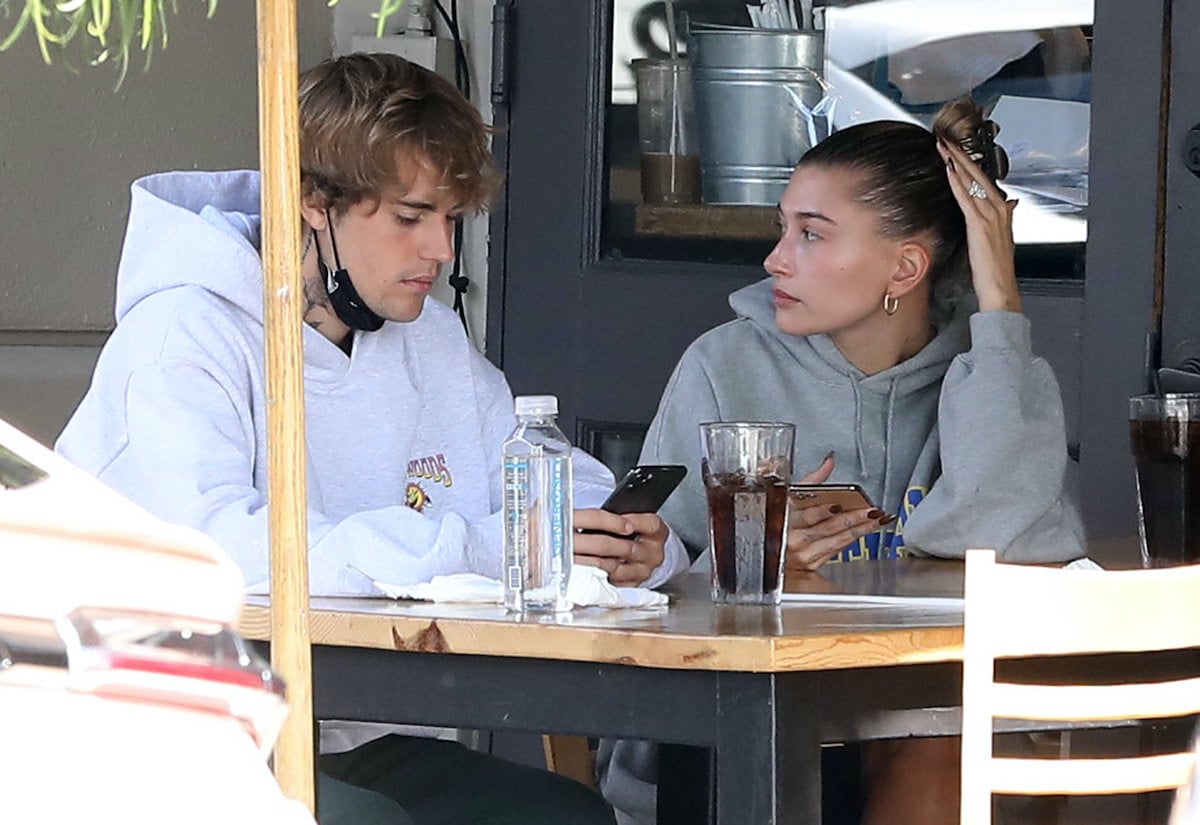 Hailey and Justin aren't shy about sharing their relationship with the world. The pair are constantly posting mushy messages to one another on social media. Furthermore, they've detailed bits and pieces of their love story in interviews and Justin's docuseries: Justin Bieber: Changes. In the series, the pair shared some of the positive aspects of their relationship and detailed how supportive they are of one another.
Justin Bieber gets candid about the first year of marriage with his wife
Of course, marriage is hard work and the young couple hasn't always had the easiest time of things. In fact, the Canadian singer revealed that the first year of his marriage with Hailey was pretty tumultuous. In an interview with GQ, Justin revealed that he was walking "on eggshells" with his wife when they were newlyweds.
"The first year of marriage was really tough because there was a lot, going back to the trauma stuff," Justin revealed "There was just lack of trust. There was all these things that you don't want to admit to the person that you're with, because it's scary. You don't want to scare them off by saying, 'I'm scared.'"
Hailey Bieber defends the 'Peaches' singer on Instagram
Justin continued on to say that he and Hailey were in a better spot now. However, the video clip from Vegas has some fans and critics thinking otherwise. Some people were extremely concerned about the model after seeing that her husband was screaming at her and began to speculate on the true nature of their relationship. As the rumor mill continued to get more out of control, Justin's reps issued a statement that he was just passionately yelling about his performance. Hailey also went on Instagram to shut down the claims that there was any trouble in paradise.
"Reminiscing on how amazing last weekend was," Hailey wrote, also sharing a photo of her and Justin kissing. "Had the best time surrounded by so much love. Any other narrative floating around is beyond false. Don't feed into the negative bulls–t peeps."
This isn't the first video of Justin yelling at Hailey
While some people seemed to be relieved by Hailey's statement, others weren't appeased. Some people pointed out that Justin screaming at Hailey wasn't an isolated incident. Fans may recall that in February of 2020, the model posted a video of her husband yelling at her after she beat him at an arcade game. While Hailey seemed to think his reaction was humorous, many others didn't think it was funny or innocent and cited other instances where Justin seemed to disrespect his wife. Clearly, the couple's relationship is under a microscope. We can only hope they are treating each other with respect behind closed doors.