Hailey Bieber's Favorite Anti-Aging Treatment Can Cost $1,000 Per Session
Hailey Bieber is one of the most well-known models out there. She has been on the covers of countless fashion magazines and done campaigns for numerous brands. Like other models in the world, maintaining her looks is definitely something that Bieber takes seriously.
Hollywood stars are known for taking on very expensive beauty treatments, and it does not seem like Bieber is any different. She recently revealed that her go-to anti-aging treatment is a very costly one.
Hailey Bieber has a minimalistic beauty routine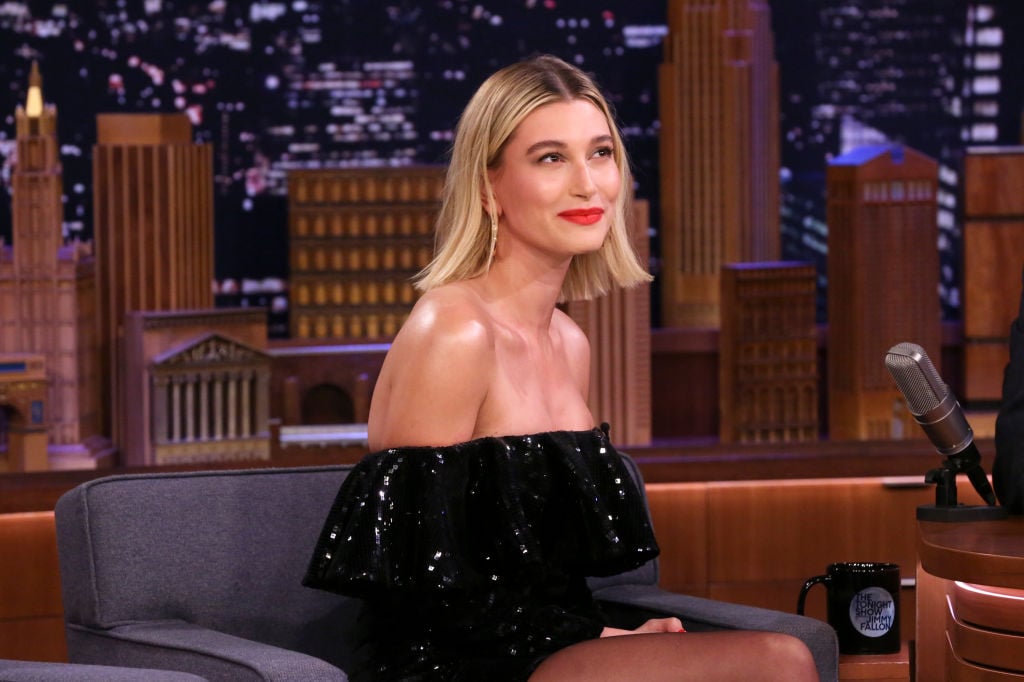 In an interview with Marie Claire, Bieber shared that her beauty routine is actually quite simple as she is not very high-maintenance in this area. She also does not wear much makeup either.
"I align with healthy, clean, minimalistic beauty," Bieber said. "There are some girls that are so good at makeup, like my friend Kylie [Jenner]. She's very passionate about makeup and so good at it, which is why people really believe in her products—I would let her do my makeup for an event. I'm nowhere near as good as she is with makeup, which is why I love bareMinerals products—for its natural and effortless approach to beauty."
In fact, when Bieber needs to leave the house, she only puts on a few products, such as concealer, mascara, blush, and lipstick. Occasionally, she goes out without makeup as well, although that might not always be obvious to onlookers.
"Ninety percent of the time, if you see a paparazzi photo of me with sunglasses, it's probably because I'm not wearing makeup and I'm just trying to chill," Bieber admitted. "I don't have the patience to get ready every day. So, contrary to popular belief, most of the time I'm not wearing makeup."
Her favorite anti-aging treatment is the 'vampire facial'
Even though Bieber is very low-maintenance when it comes to her daily beauty routines, she does invest time and money here and there into anti-aging treatments.
Bieber revealed to Marie Claire that every couple of months she will go to a dermatologist for PRP (platelet-rich plasma).  The treatment involves using one's own blood to help activate growth in skin cells. It is also called the "vampire facial" because anyone who does it will have blood smeared all over their face.
Although the treatment looks and sounds scary, Bieber has nothing but rave reviews for it. She said: "It gives me the most amazing, smooth glow. I'm going to continue to do this forever—it's my preferred anti-aging method."
Bieber tries to take good care of her body
Bieber does not neglect the rest of her body either. She finds it important to stay fit and take good care of her health. Bieber shared that since she grew up as a dancer, being in good shape is at the forefront of her mind.
For example, Bieber has confessed to being a huge fan of hot Pilates and hot yoga. She also does workouts that help strengthen her core, such as single-leg deadlifts and weighted walking lunges.
As for her diet, Bieber often eats whole foods with a lot of focus on proteins and vegetables. Additionally, she tries to avoid meat, gluten, and dairy.
Although Bieber admits that she sometimes goes on strict cleanses, she is generally more relaxed than other celebrities when it comes staying on a diet. She is not afraid to indulge in her cravings when they come up.
"A cheat day for me, the first thing that I crave, I'll eat. That's my rule," Bieber said. "So if I wake up and I want pancakes, I'm gonna eat pancakes. If I want a cheeseburger for lunch or for dinner, I'm gonna eat it. If I want fries, I'm gonna eat the fries."