'Hairspray': How Nikki Blonsky Is Still Spreading Joy 13 Years After Playing Tracy Turnblad
Even in a trying time like this, Blonsky maintains a positive mindset and plans to keep a smile on her face no matter what is thrown her way.
Nikki Blonsky is an actor, singer, dancer, and internet personality best known for her role as Tracy Turnblad in the 2007 film Hairspray.
Since starring as the female lead in the award-winning musical, Blonsky has continued to spread joy and positivity, not only through her acting and singing, but with the help of social media, and most recently, her new podcast.
Showbiz Cheat Sheet recently spoke with Blonsky about her Nikki Nights podcast as well as her experience filming Hairspray. Here's what she had to say.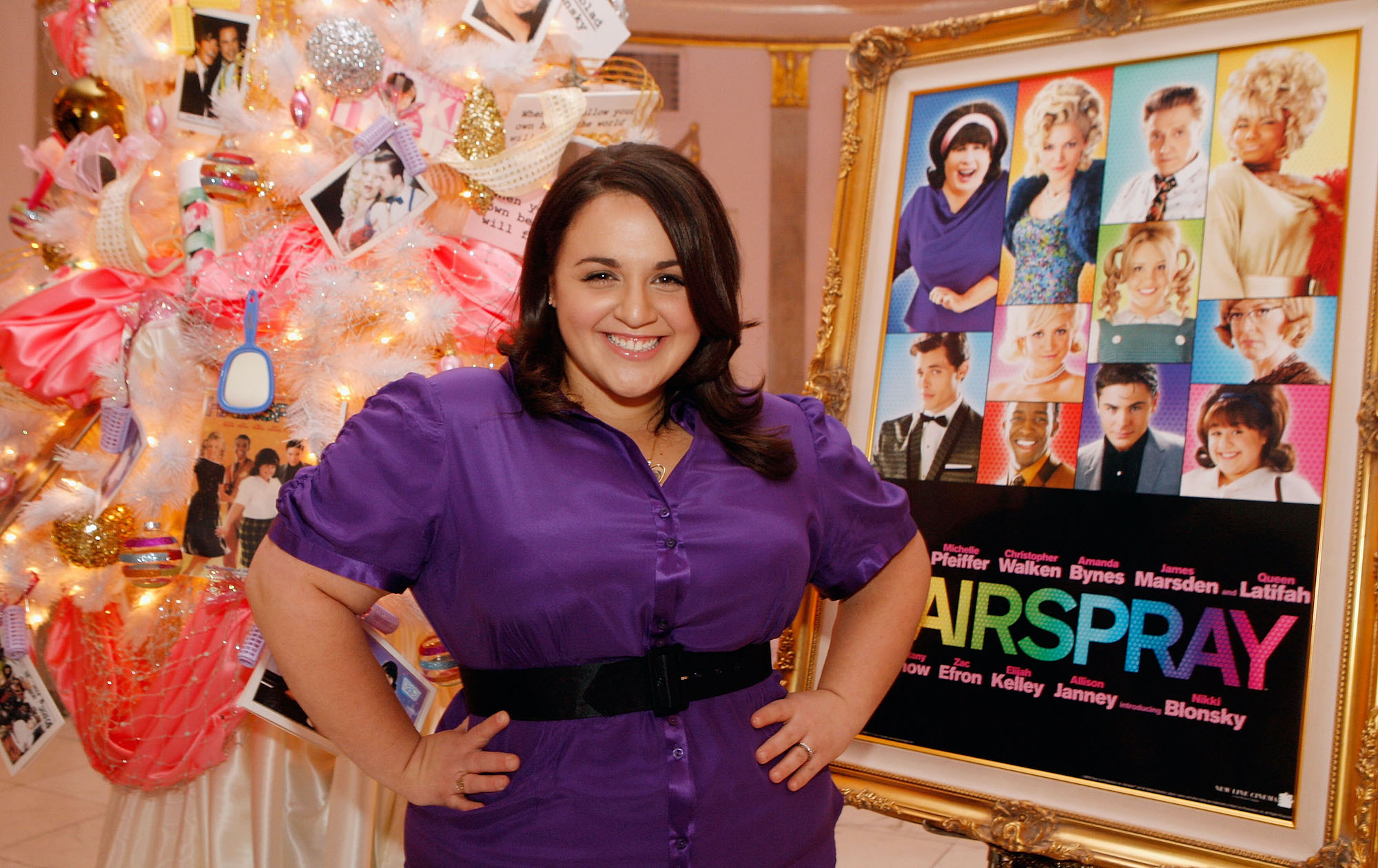 Nikki Blonsky rose to fame on 'Hairspray'
Blonsky made her acting debut in 2007, portraying Tracy Turnblad in the film Hairspray, an adaptation of the Broadway musical of the same name. The film became an instant commercial success, grossing $118.9 million in the U.S and $202.5 million worldwide.
Hairspray has received countless awards and nominations and is still regarded as many people's favorite feel-good movie to ever come out of the 2000s.
During a recent interview with Showbiz Cheat Sheet, Blonsky whole-heartedly agreed with this sentiment and even shared how Hairspray has been a constant in her life.
"You know, I think Hairspray is a movie that just makes people feel good. But also it teaches, you know, there is a serious message behind it. But it is delivered in a way that people welcome," the actor shared.
Though the movie was filmed 13 years ago, Blonsky admits she doesn't get tired of singing its catchy songs. In fact, she's recently shared videos of herself singing along to songs such as "Good Morning Baltimore" and "I Can Hear The Bells" on her TikTok account.
"It brings me joy every single day when I sing the songs. I think I'll sing snippets of like three of the songs because I love singing them over and over again," she said. "They never get old, and they never will because I feel them my heart."
Singing songs from 'Hairspray' isn't the only thing that brings Nikki Blonsky joy nowadays
Though making TikTok videos has taken up some of her time amid the coronavirus pandemic, Blonsky revealed that that hasn't been the only way she's kept busy during this trying time.
When asked how she's getting through quarantine, the actor revealed she's been doing a lot of writing and working on her podcast, Nikki Nights.
"I started [the podcast] at the beginning of quarantine, it's called Nikki Nights. It's on Spotify and YouTube. And that's been really fun to get to connect with somebody in my business or in another form of the entertainment business or just wonderful people that I've met along the way," she shared.
According to Blonsky, she's always been someone who likes staying busy, and though there isn't much to do during quarantine, she is making the most out of this experience.
"I found myself really, really liking asking questions and being on the other side of the interview," she added. "So I decided to ask Ricki Lake if she would like to get on Instagram Live with me and she did. And then from there, I started DMing people. That's honestly how I booked all of my guests. So it's been really, really, really amazing just to see the response and people being so kind giving up their time during this time. So, yes, it's created a whole other avenue for me. I now love hosting."
Nikki Blonsky's will continue spreading positivity no mater what
Even in a trying time like this, Blonsky maintains a positive mindset and plans to keep a smile on her face no matter what is thrown her way.
"I'm a person that no matter what life throws at me, I will always find a reason to smile and laugh because I think as scary and as dark as life can be sometimes, there are so many beautiful things out in the world," she concluded. "If we put out good and positive, then good and positive will come back to us."