Hall of Fame Quarterback Dan Marino Talks Super Bowl Sleepover Suite and Give His Picks For the Big Game
Dan Marino is a Hall of Fame quarterback who played with the Miami Dolphins for 17 seasons and recently, he dropped by Hard Rock Stadium to check out the Courtyard by Marriott's Super Bowl Sleepover Suite.
Showbiz Cheat Sheet caught up with the Dolphins great to get his take on the redesigned suite as well as his pick to win Super Bowl LIV and much more.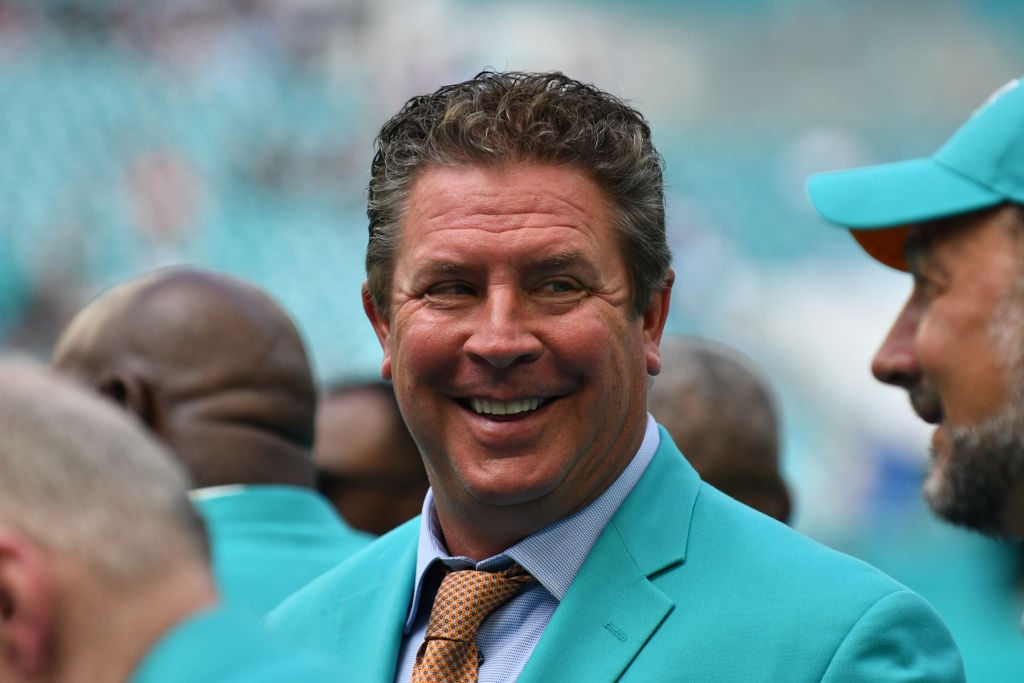 Marino's fondest memories from playing with the Dolphins
Marino has some wonderful memories from his time playing for the Dolphins and shared what he enjoyed most.
"My fondest memories of playing here in Miami for all those years were just running out of the tunnel, being the quarterback for the Miami Dolphins, hearing the crowd roar, and wanting to win those football games not only for myself and for my teammates but also for our fans," he said. "That's something I think back on and really enjoyed a lot."
The Dan Marino Foundation and school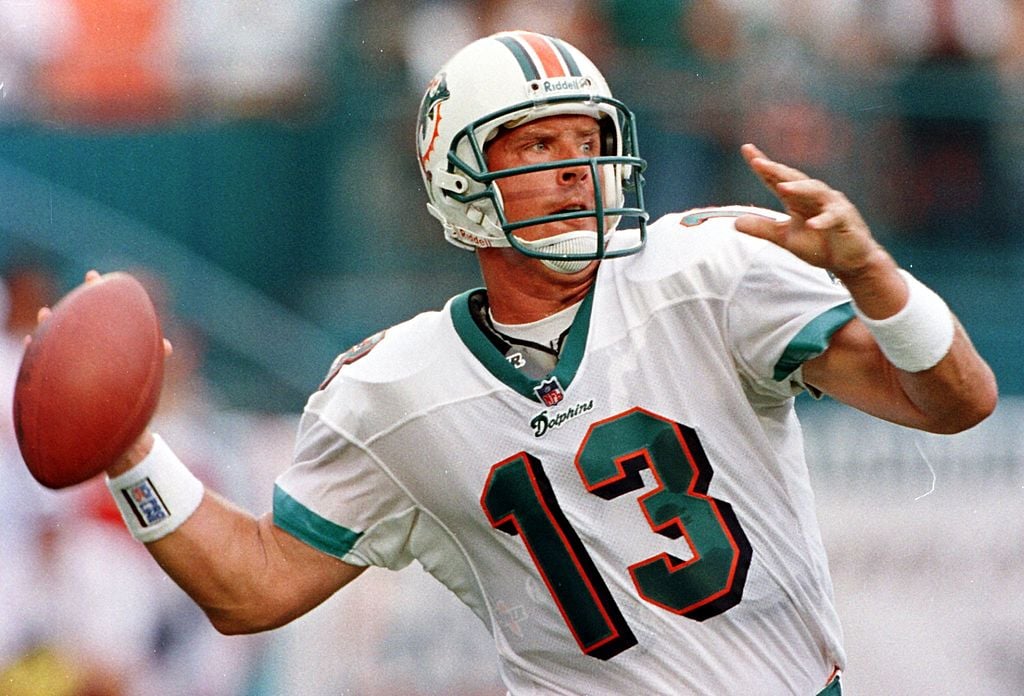 The former quarterback and his wife, Claire, are the founders of The Dan Marino Foundation, which offers programs for those with Autism Spectrum Disorder as well as other developmental disabilities.
"The foundation started when my son, Michael, was diagnosed with autism when he was 2 years old and he is now 29 so it's been around awhile," Marino explained. "We've been blessed with a lot of help from a lot of different people to help raise money and start different programs here in South Florida."
The NFL Hall of Famer added that the Marino Campus is "a school for kids, for life skills and helping them with their needs. After high school there's nothing really in college for them to do so they end up coming to our programs. They'll learn life skills, learn business, learn hospitality etc. It's really been a success and we try to place them with jobs. So it's something I've been very proud of."
The Courtyard by Marriott Super Bowl Hotel Suite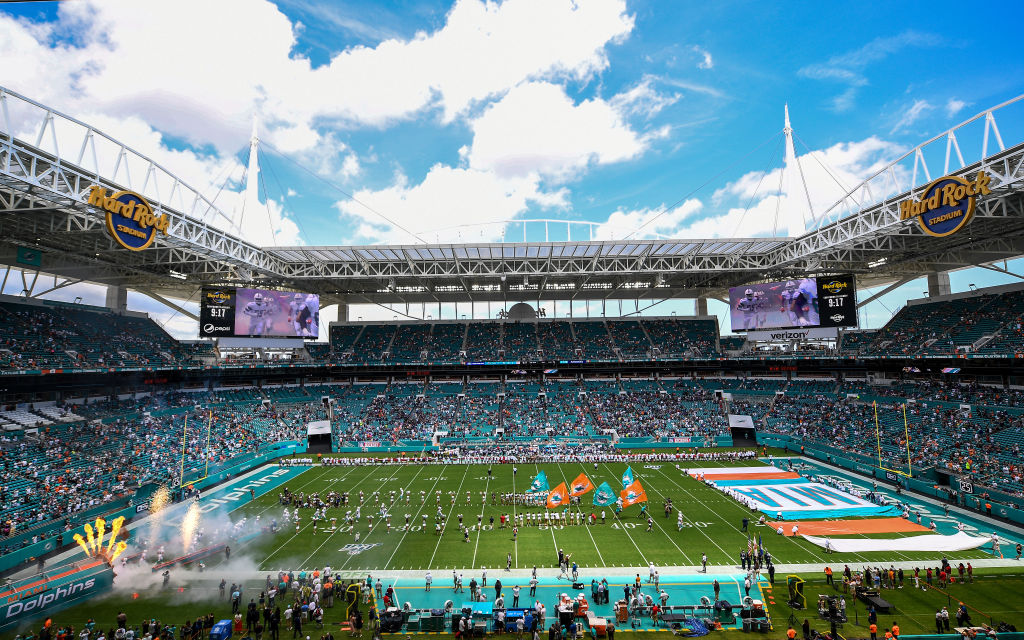 As part of the NFL's 100th season, the league has launched contests and unique experiences for fans all season long. To cap off the football season one lucky fan has won the Courtyard by Marriott Super Bowl Sleepover Contest.
"As the hotel brand that supports guests on their journey and experience of pursuing their passions on and off the road, Courtyard is proud to once again partner with the NFL to bring fans closer to the game," said Janis Milham, Senior Vice President and Global Brand Leader, Classic Select Brands.
How close? Well contest winner Denise Ammon, who won by showing her perseverance and passion to be a doctor, will along with three friends be waking up Super Bowl Sunday in a box suite totally redesigned to look like a Courtyard hotel suite.
Marino checked out the Super Bowl Sleepover Suite inside Hard Rock Stadium and said it looks exactly like what you would find in a Courtyard.
"They transformed a normal suite into a Courtyard hotel suite. There's two beds in here and there's a bar area that looks just like one in the Courtyard," he noted.
Marino mentioned that Ammon and her friends will have a great view of the big game since the suite is located in the end zone. They'll also get to meet him in person.
Marino's Super Bowl prediction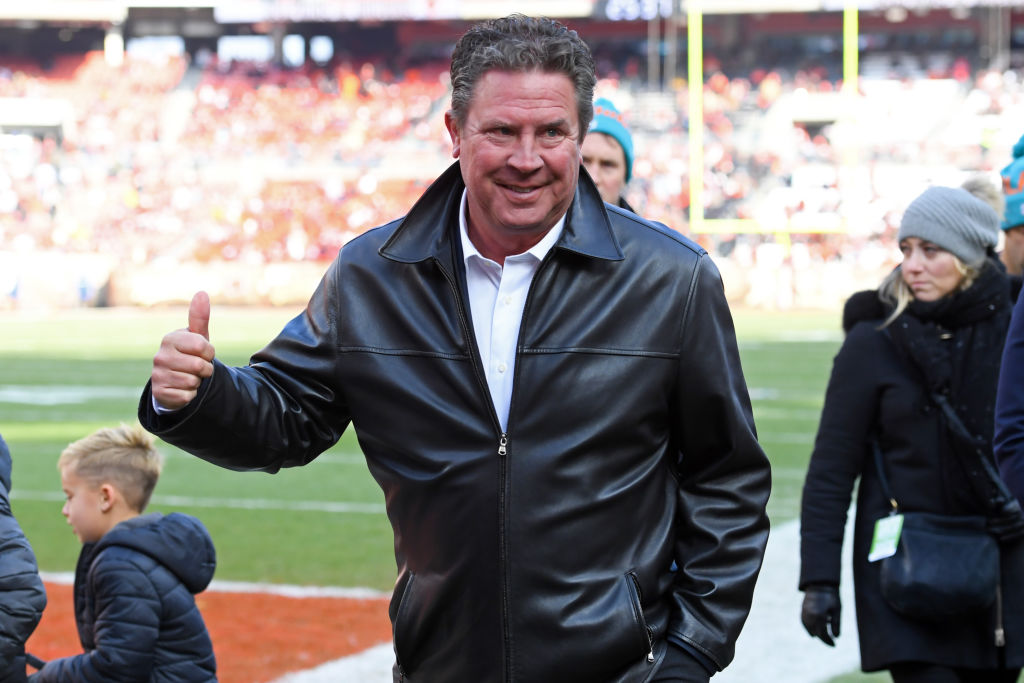 So which teams did Marino pick to represent the AFC and the NFC in the big game?
"If you look at it the way Kansas City's playing and the way they score, they're probably a team that I would say has the best chance in the AFC," he opined. "In the NFC, [the San Francisco 49ers] are playing at home and with their defense… They played [the Green Bay Packers] earlier in the year and beat them. So I would say the two home teams, Kansas City and San Francisco."
And which team does Marino think will hoist the Lombardi Trophy when it's all over? He's going with the AFC team.
Fans can follow Marino on Twitter @DanMarino and on Instagram @dan13marino. And don't forget to follow the official hotel of the NFL @courtyardhotels.