Halle Bailey Reveals the 1 Thing She Hopes to Bring to Her 'Little Mermaid' Character
Halle Bailey is ready to make a splash in the upcoming live-action remake of Disney's The Little Mermaid.
The 19-year-old singer and actress will star as Ariel, the rebellious royal daughter set on becoming human at a dreadful price.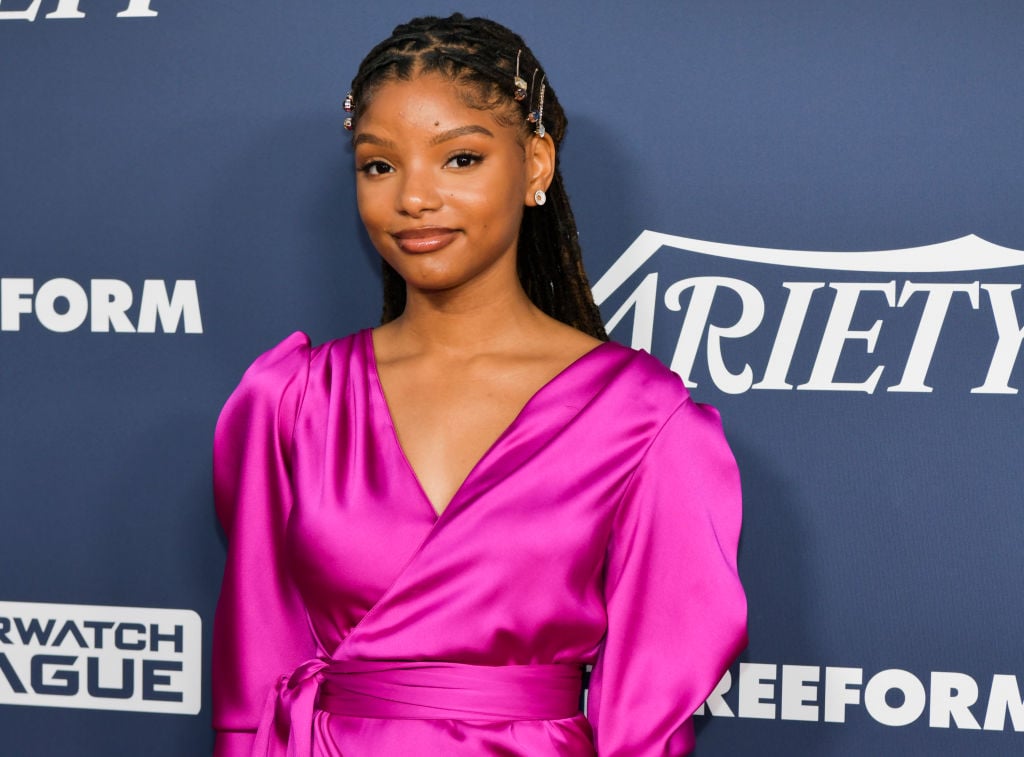 Though she's faced backlash for being a person of color portraying the beloved Disney princess, Bailey hasn't let that get in the way of her plans to bring something new and refreshing to the character.
Bailey couldn't be more excited to play the iconic Disney princess
2020 is going to be an unforgettable year for Bailey.
Not only will she and sister, Chloe Bailey, drop their highly anticipated second studio album, Ungodly Hour, but the singer is also getting ready to embark on her very first major movie role as Ariel.
Disney announced the casting decision in July 2019. Shortly after the news broke, Bailey took to social media to share her excitement.
"Dream come true…" Bailey tweeted along with an illustration of an Indian-American Ariel by artist Dylan Bonner.
Now that production for the film is getting ready to begin, the singer couldn't be more thrilled to finally bring this animated character to life.
"It's so overwhelming, and beautiful, and breathtaking," she recently told PopSugar. "I'm like, 'Wow, am I really doing this?'"
Bailey went on to reveal that she's most looking forward to the music. She says the movie will feature classics from the original movie as well as a few new songs written by composer Alan Menken.
"I've been a fan of The Little Mermaid since I was 5, so those new songs are very exciting to me, as well as the old," the songstress said. "That's probably like, ding, ding, ding! My number one."
Though she can't wait to embody everyone's favorite underwater princess, Bailey went on the share the one thing she hopes to bring to this character that will make her portrayal stand out.
"Freshness," she says. "Just being authentically me. It's amazing that the directors have been so forward in asking me to show my true self. . . that's been a really fun growing experience."
Bailey's casting has been met with harsh criticism
While many people have praised Bailey for being the first person of color to take on the role of Ariel, others took offense to this casting decision.
After Disney announced the history-making news, many began flooding social media with comments criticizing casting directors for giving the role to someone they believe does not resemble the animated character.
Some even went as far as creating the hashtag #NotMyAriel and threatened to boycott the film.
Disgruntled Little Mermaid fans expressed anger and disappointment over Disney replacing the white cartoon character with a black live-action Ariel — ultimately "ruining" their childhood.
As #NotMyAriel made its way through Twitter, many people, including celebrities, began speaking up against the hate, calling out those turning a blind eye to diversity.
Stars such as Halle Berry, Janelle Monaé, Mariah Carey, and many more showed their support for Bailey's casting by sharing how much they're looking forward to seeing the singer on the big screen.
Jodi Benson, the original voice of Ariel, even spoke out against the backlash while showing support for Bailey.
"The most important thing is to tell the story," she said during the Florida Supercon convention in July 2019. "I think that the spirit of a character is what really matters. What you bring to the table in a character as far as their heart, and their spirit, is what really counts."
The following month, Bailey also spoke out about the #NotMyAriel backlash, revealing that she was not going to let the negativity stop her from living out her dream.
"I'm just grateful," she said. "I don't pay attention to the negativity; I just feel like this role is something bigger than me. And it's going to be beautiful. I'm just so excited to be a part of it."
The Little Mermaid might still be in production, but Bailey is already a princess in our eyes!