Halle Berry Is a Domestic Abuse Activist For a Devastating Reason
Halle Berry is an award-winning actress who rose to fame in the 1990s with films like Boomerang (1992) and Introducing Dorothy Dandridge (1998). Since then, she has mostly come to be known for her role as Storm in the X-Men movie series.
Like many famous actors and actresses in Hollywood, Berry frequently uses her voice to help causes that she believes in. Fans of Berry are probably aware that she is a big advocate for domestic abuse victims. However, the decision to support this cause was not a random one for Berry, and she actually has a devastating story behind it.
Halle Berry has been a domestic abuse activist for years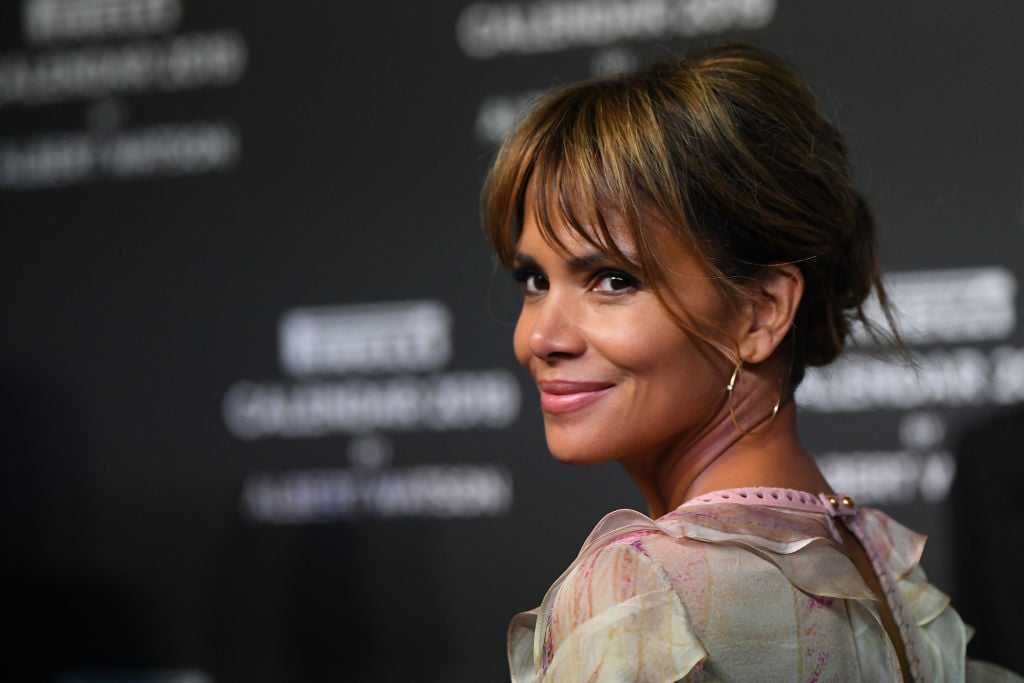 Berry has been working with Jenesse Center, an organization that helps victims and survivors of domestic abuse, for many years now. She often attends fundraisers and events held by Jenesse and has also praised the work that the organization does to help those who are suffering.
In 2009, Berry spoke out in support of Rihanna, who was physically abused by her ex-boyfriend Chris Brown but eventually got the help that she needed. Berry told Access Hollywood: "Any time a woman frees herself from that kind of bondage and that kind of situation, I'm proud."
Halle Berry grew up watching her mother suffer from domestic violence
For Berry, domestic violence is not just something she learned about from working with Jenesse Center. It is actually a personal thing that Berry witnessed as a young child. She grew up watching her mother suffer at the hands of her father.
"I saw my mother battered and beaten many years of my life and I felt helpless," she shared at an event for Jenesse in 2015. The actress also added that her mother was often "kicked down the stairs" and hit with wine bottles.
Berry continued: "Knowing that she wanted nothing more than for her little girls to see her be empowered and be a woman of strength, but having no way to make that happen was heartbreaking for me… She stayed for too long and her children, my sister and I, saw far too much and I've suffered the damage of being a child of domestic violence."
In an interview with CNN in 2010, Berry also revealed that her experience with domestic violence at a young age has shaped her self-image as an adult.
"Honestly, I think I've spent my adult life dealing with the sense of low self-esteem that that sort of implanted in me," Berry said. "Somehow I felt not worthy… Before I'm Halle Berry, I'm little Halle, who was a little girl growing in this environment that damaged me in some ways. And I've spent my adult life trying to really heal from that."
Halle Berry has also been a victim of abuse herself
Research has shown that, unfortunately, children who witness domestic abuse at home are more likely to become victims of domestic abuse themselves later in life.
Berry herself acknowledges this statistic and has revealed that she did once have a boyfriend who was physically violent towards her. In a 1996 interview with People, Berry shared that this boyfriend was "someone well-known in Hollywood," and he hit her so hard that it punctured her left eardrum. This caused her to lose 80 percent of her hearing in that ear.
However, Berry managed to get herself out of that situation quickly, saying: "I left so fast there were skid marks. It never happened to me before – or since."
Berry has often shared that her advice for anyone who is trapped in a domestic abuse situation is to simply leave. In her speech at a Jenesse Center event in 2015, Berry said: "If a man, or anyone, lays their hands on you one time, they will do it again. You have to go, you have to love yourself enough and your kids enough to go."