Halle Berry Once Joked That She Fantasized About Telling Spike Lee to Go F*** Himself in 'Jungle Fever'
Halle Berry revealed that while she was on the set of 'Jungle Fever,' she would have fantasizes about cursing Spike Lee out thanks to the freedom her character gave her.
Halle Berry and Spike Lee first teamed up on the film Jungle Fever which helped propel Berry's acting career. Although the two got along well enough on set, Berry once revealed that she fantasized about cursing out her director.
Halle Berry pleaded with Spike Lee to audition for 'Jungle Fever'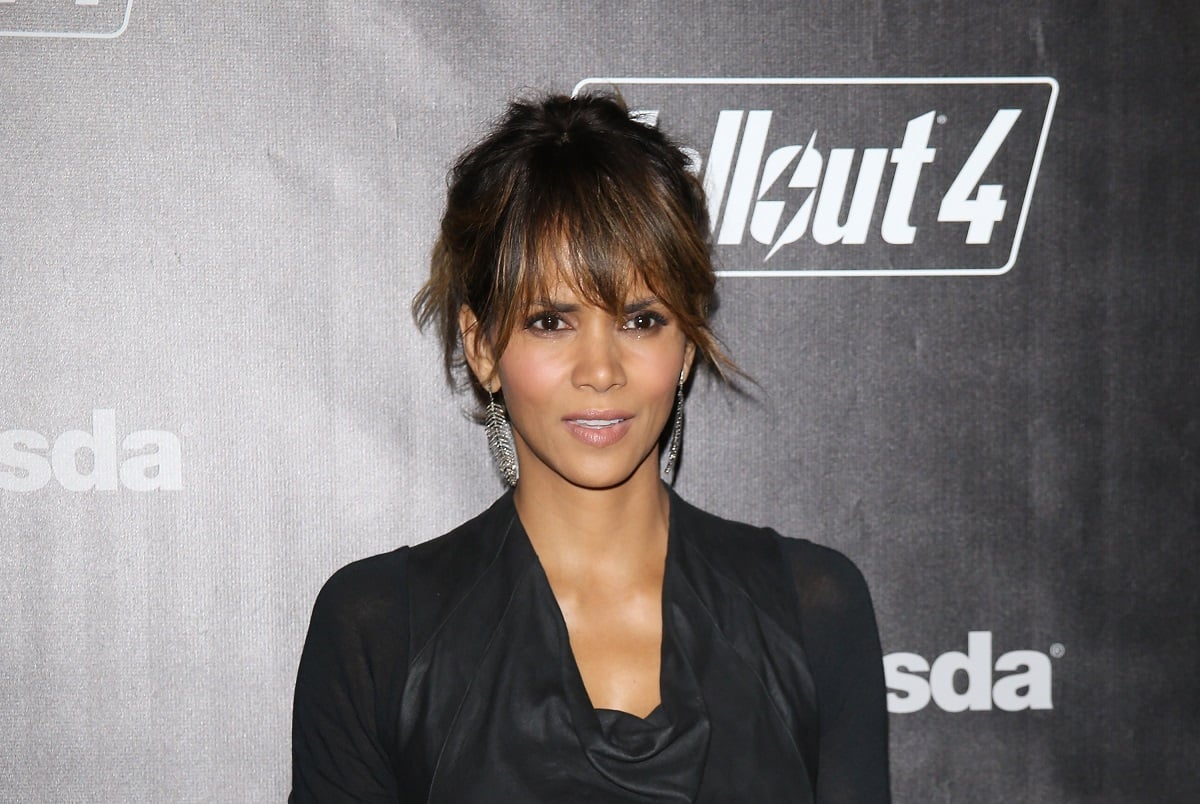 Spike Lee's Jungle Fever was an important film for Berry for several reasons. It not only helped boost her popularity, but it also showed how much range the actor had. But because of her looks, Berry shared that she had to plead with Lee to give her a chance to audition.
"Spike Lee wanted me to read for the part of his wife and I read that part fine enough, but then I said to Spike, 'You know I really am eyeing this crack ho role, can you please let me audition for that?' And he said, 'No, no I don't see you as the crack ho.' I said, 'I am the crack ho. Really deep down I'm the crack ho!' And he was like, 'No, I don't see it,'" Berry told W magazine.
Still, however, Berry didn't let Lee's words discourage her.
"I said, 'Let me go in the bathroom, wash all this makeup off; you will see eyeing the crack ho.' So, he let me do that and I came back out and I got to read the crack ho, and I got the part of the crack ho," she said.
Halle Berry fantasized about cursing Spike Lee out in 'Jungle Fever'
Berry shared that she had a lot of fun on the set of Jungle Fever. One of the perks of being in the film was that she didn't have to be as glamorous as she usually is. This was very liberating for Berry, who felt that glamourizing herself took a lot of work.
"I dread getting up in the morning and taking a shower, putting on makeup and fixing my hair. With that role, I could just pop out of bed, have my breakfast and go. I didn't even brush my teeth," she once said in an interview with Playboy. "You know how you get those little razor bumps when you shave under your arms too much? I didn't have that. And when I finally did shave, it was like a baby's bottom under my arms. I was showing everybody: 'Look how pretty my underarms are!'"
But Berry could also let herself go verbally. Admitting that she cursed a lot, Berry would only use four-letter words around those she was close to. But because of her role in Jungle Fever, she had a lot of freedom that she wanted to take advantage of.
"When I'm really in the mood or pissed off, I can curse with the best of them. That is so much a part of me. But I curse only when I'm with my friends—I don't do it in public," she continued. "In Jungle Fever, I could do and say whatever I wanted because I was that character. I could say 'F*** everybody!' I had all these fantasies that I would tell Spike to f*** himself. But I never did."
Halle Berry had 'bums' following her home thanks to 'Jungle Fever'
Although Jungle Fever put a lot of new eyes on Berry at the time, it didn't always draw the best kind of attention. The Oscar winner claimed that she began interacting more and more with other less fortunate admirers because of her Jungle Fever role.
"The bums were like, 'Hey, baby, you're looking pretty good.' It was funny because I'd actually talk to them. Some of them are crazy; they really need to be in a mental institution. But others really do have something to say. They're just down on their luck," she said.