Halle Berry Loves Single Life and Knows What She's Looking For in Next Relationship
Halle Berry is one of Hollywood's most successful actresses. She has appeared in movies like Boomerang (1992), X-Men (2000), Gothika (2003), and Cloud Atlas (2012). Since Berry is a famous face, it's not surprising that her personal life has long been a topic of fascination for fans and the media.
However, it seems that it will be a while before we hear about Berry's romantic interests again. Right now, the 53-year-old actress is enjoying her single life so much that she might just stay solo indefinitely.
Halle Berry has been married three times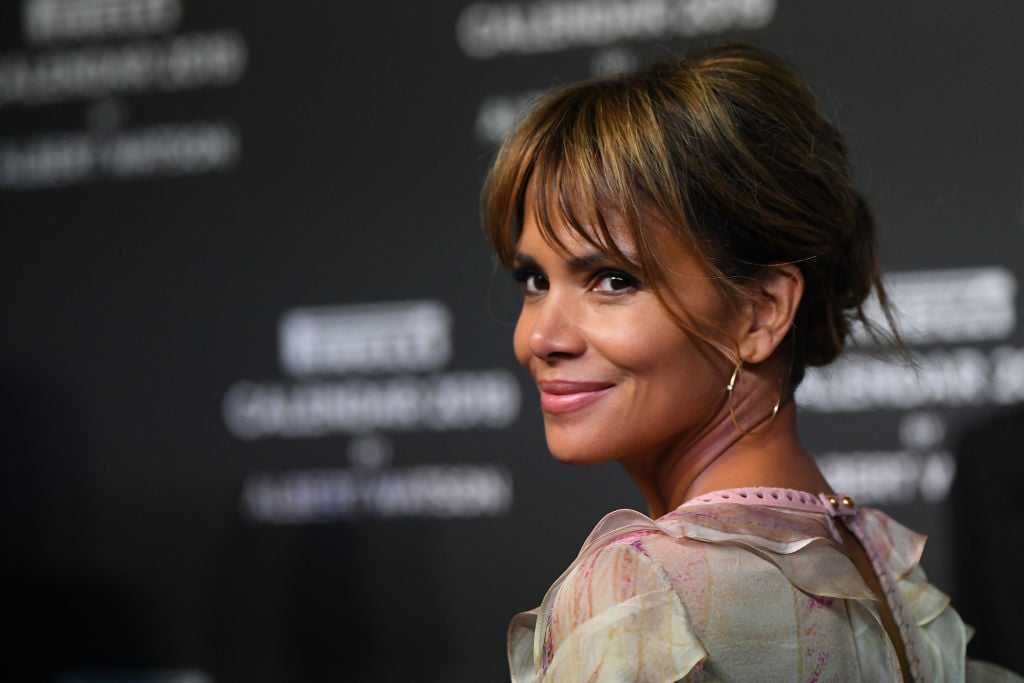 Berry has been a star since the 1990s, so she has had a number of relationships in the public eye. Most notably, she has gone through three marriages.
Berry's first marriage was to baseball player David Justice, which lasted from 1993 to 1997. Berry was granted a temporary restraining order against Justice after their divorce, and many onlookers also believe that he had hit her during their marriage. However, Justice has maintained that he never laid a hand on Berry.
In 2001, Berry got married a second time. Her second husband was singer-songwriter, Eric Benét. This relationship did not last long as Berry soon discovered that Benét was a sex addict and had cheated on her numerous time. In 2002, Benét underwent treatment for his sex addiction, though he and Berry separated a year later. Their divorce was finalized in 2005.
That same year, Berry started dating actor Gabriel Aubry. The two of them never married, but they welcomed a daughter, Nahla, together in 2008. In 2010, Berry and Aubry announced that they had parted ways.
Berry moved on to date actor Olivier Martinez, whom she married in 2013. Their son, Macea, was born a few months after their wedding. However, Berry and Martinez broke up in 2015, and their divorce was finalized in 2016.
Halle Berry has been single since her last divorce
After her third marriage broke down, Berry made a decision to remain single for a while.
"[As] women, we go into marriage thinking it's going to last forever and that this is our prince on a shiny horse," she said at the 2017 City Summit and Gala in Los Angeles. "That's what fairy tales taught me as a kid… and I'm kind of anti–fairy tales today."
She also talked about the effects of having three failed marriages on her outlook on life, saying: "Those relationships provided me with lessons that got me to where I am right now. For that, I'm grateful."
Why Halle Berry really enjoys being single right now
It has been a few years since Berry decided to enjoy her single life, and it looks like she might not go back to having a relationship anytime soon.
Amidst the coronavirus pandemic, Berry did an Instagram Live session with her friend and fellow actress Lena Waithe. During their conversation, Berry talked about how single life has been going for her.
"I've learned a lot being with my children. They are the best company for me right now," Berry shared.
She also revealed that, after her divorce from Martinez, she decided to be single for at least one year. However, according to Berry, "one year led to two years and two years is now leading to three years." In fact, she loves being single so much that she "might stay like this."
But Berry is not writing off romance anytime soon. She admitted that she is still a "relationship-oriented person," though that does not mean she will jump into a relationship with the next person she meets.
"I think the next relationship I have I think I will have a better chance of attracting and choosing what's right for me because I've taken this time to think about what's important to me," Berry said. "I no longer feel the need for a relationship so I don't feel the need to rush or accept something that's not totally right for me. Not that anything's wrong with the people I've been with but I'm going to wait for my match or I will stay solo and be with my kids and do my life the way I'm doing it."