Halle Berry Responds to LisaRaye McCoy's Shade About Her Bedroom Skills
Halle Berry has been on top of her social media game lately.
From showing love to Megan Thee Stallion and commenting on "WAP" to teasing fans about her love life, she's one celebrity who's very active on Twitter and Instagram. That's why it comes as no surprise that she caught wind of LisaRaye McCoy's comments and shot her a little reply.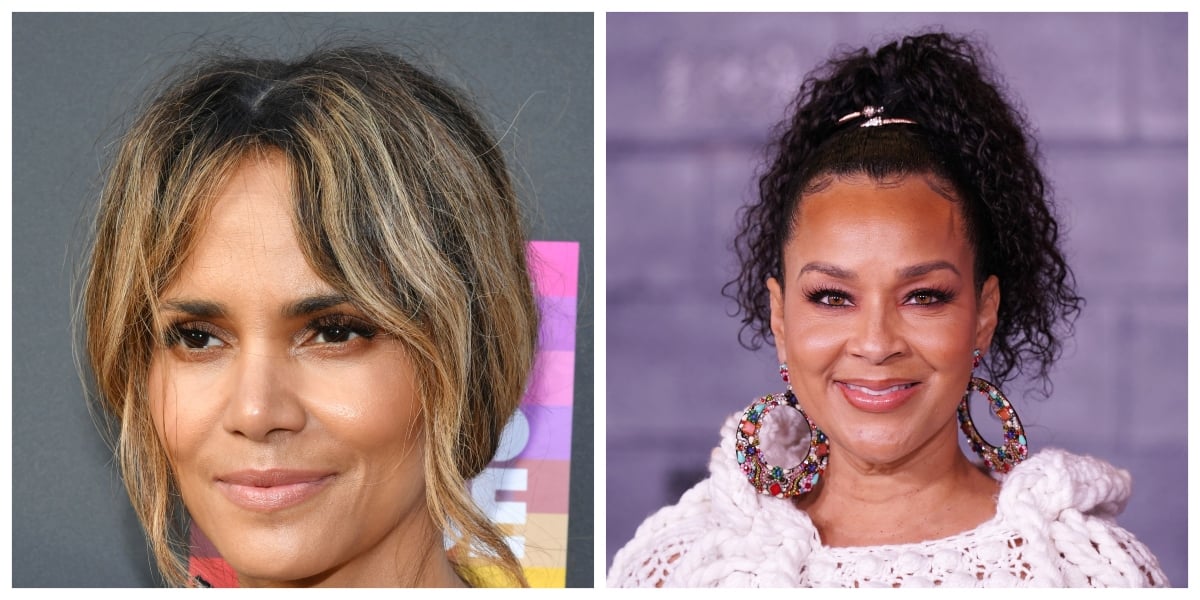 LisaRaye questioned Halle Berry's prowess
On a recent webisode of Cocktails With Queens, McCoy and co-hosts Syleena Johnson, Claudia Jordan, and Vivica Fox were speaking about Toni Braxton and Berry.
McCoy made a gossipy comment that she heard Berry's bedroom skills were subpar. The YouTube video on Fox Soul's channel has seemingly been removed, but Hollywood Unlocked preserved a clip.
McCoy stated, "That's what they said. That's what I read. And that's what I heard, and that's what they say."
On social media, some fans criticized McCoy and called her rude for talking about another woman's sexual business. Many pointed out McCoy and the other ladies on the podcast dragged Hitmaka for kissing and telling about a famous sexual partner from his past. They deemed it hypocritical.
A few hit her Instagram page with comments such as, "Did Halle take a role from u cuz u mad asf while she living life n happy" and "But why is halle living in your head rent free though? Why are you worried about what another woman does w her husband? Salty and bitter."
McCoy backpedaled on her comments
In response to the social media backlash, McCoy took a moment to address what she said about Berry on a new episode of Cocktails With Queens. She denied saying that Berry's sex game was trash.
"The tore my a*s up talking about I said that her p***y is trash," she said. "I would not know that because I'm not gay nor am I bisexual." McCoy complimented Berry's beauty and said she loved her, but added that she heard rumors about Berry's abilities.
"I remember when Monster's Ball—her love scene—and they were trying to say that's how she is in bed. It was like no, it's a movie guys! And then they came out with the whole Wesley Snipes thing," and McCoy began referring to Berry's exes.
In the comment section of this latest YouTube video, some fans weren't buying McCoy's explanation.
"She trying clean that up she should have just apologized," wrote one. Another added, "Yeah, yeah, yeah Lisa Raye.  Don't back pedal now. If she doesn't know about Halle's bedside manner from her OWN experience then she should have NEVER spoke on what she heard. It was very inappropriate."
Others agreed and said McCoy should have just apologized.
Halle Berry gives cheeky response to LisaRaye
Not many fans were expecting Berry to pay McCoy any mind, but she spotted an article about the fellow actor's commentary.
Keeping it short and sweet, Berry sent out a direct tweet advising McCoy to check with her man Van Hunt on that. But she did include the laughing emoji, so she's having a chuckle about it.
Fans are having a ball in Berry's comments section and are reiterating to McCoy to mind her business.