Halle Berry and Spike Lee Once Got Into a Heated Argument About Her Parents' Divorce
Halle Berry once claimed she got into it with Spike Lee on the set of 'Jungle Fever' when Lee speculated on the reason Berry's parents divorced.
Behind the scenes of Jungle Fever, Halle Berry and Spike Lee got into an argument that Berry claimed soon got intense. This was because Lee voiced his own opinion on the marriage and divorce of Berry's parents. And it was an opinion that the actor didn't take kindly to.
Halle Berry constantly searched for women she could identify with because of her multi-ethnic background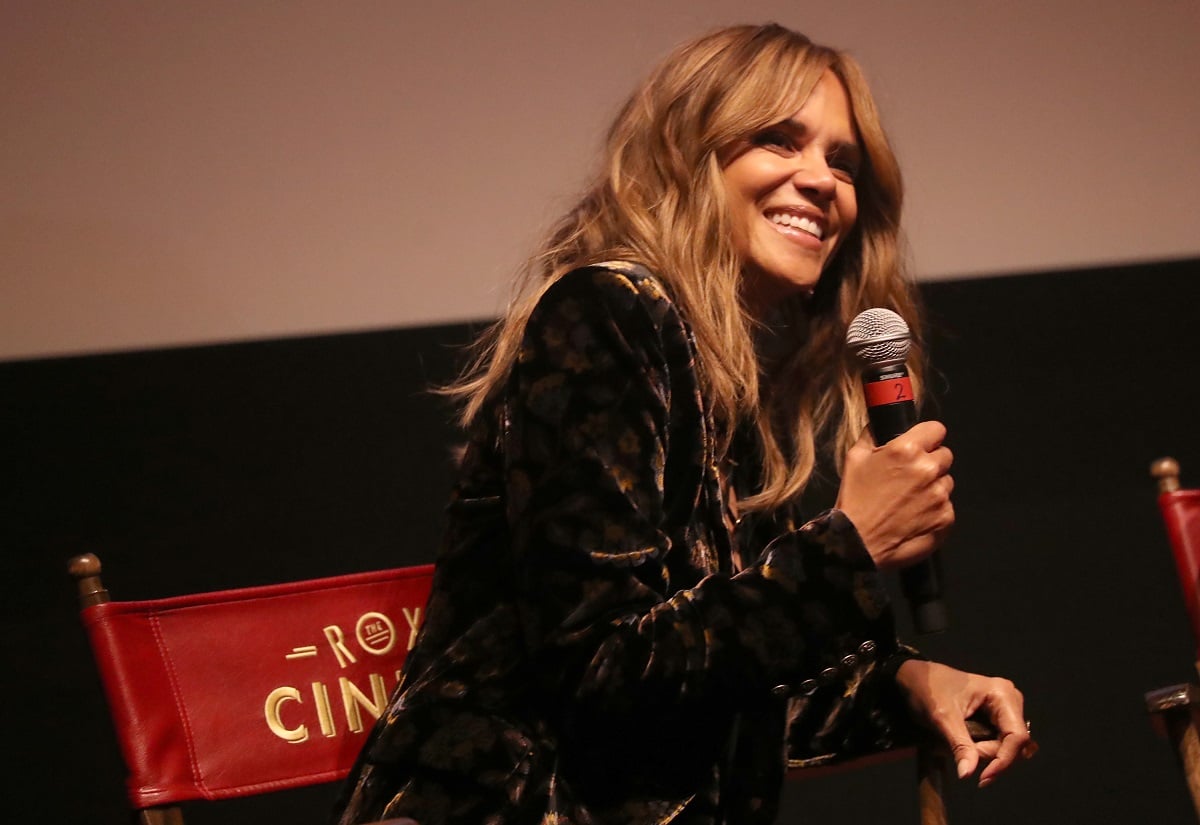 As most know, Halle Berry grew up in an interracial household with a white mother and a black father. Because of her background, this led to a difficult high school experience for the actor in her formative years.
Growing up in a mostly white suburb, she was bullied for her multi-ethnic heritage. Because of her experiences, Berry shared that she was on a constant search for images of strong black women she could identify with. She would find these images on television.
"Seeing Diahann Carroll being the star of a show and playing a mother who was a nurse, who was educated, who was beautiful, just rearranged me and it made me realize I had value, that I could turn to every week, a woman that looked like who I would aspire to be when I grew up," Berry said on the PBS documentary American Masters(via ET Canada).
This was important for Berry, who was happy to find images she could relate to anywhere she could.
"I was a Black child being raised by a white woman, so I didn't have those images in my household," she added. "Finding them on television and through movies became very, very crucial to me."
Halle Berry and Spike Lee got into a heated argument about her parents
Halle Berry's parents divorced at the age of four. Afterward, the Oscar winner was primarily raised by her mother. Her parents' divorce soon became a topic of discussion between herself and Lee, who would later work together on Jungle Fever.
Although the film followed the interracial relationship of a potential black and white couple, some felt the film itself criticized this relationship. Critics believed the ultimate message of the movie had been it was better to avoid interracial relationships. But Lee denounced these claims.
"I don't promote or condemn interracial relationships," Lee said according to Sun-Sentinel. "In this film, it's a matter of how these characters come together over the belief in two myths — that the white woman is the paragon of beauty and the black man is a sexual stud, a superhuman love machine."
According to Berry, Lee referenced her parents' divorce as a reason that interracial relationships wouldn't work.
"He said my parents divorced because Black/White love can never work," Berry said in Halle Berry: A Biography of an Oscar-Winning Actress (via I Love Old School Music). "I told Spike that that was just his warped and twisted point of view. The reality was that my parents loved each other…they split up because of my father's drinking."
Halle Berry once commented on interracial dating
Berry has dated outside of her race before. But the Oscar-winner once wanted to make it clear that doing so didn't mean she was discarding her identity as a black woman.
"Well, first thing I want to say is that I'm very connected to my community and I want black people to know that I haven't abandoned them because I've had a child with a man outside of my race and I'm dating someone now outside of my race who is Spanish and French," Berry told Ebony (via YBF). I have never been more clear about who I am as a black woman. The people I have dated sort of hold up a mirror to me and help me realize more of who I really am."