Hallmark Channel 'A Little Daytime Drama' Features Familiar Soap Stars
'A Little Daytime Drama' is the Hallmark Channel's latest film, set to premiere on Saturday, August 21st. With the premise revolving around the production of a daytime drama, it's only fitting the movie features soap stars. Hallmark regulars and former soap stars Jen Lilley and Ryan Paevey play the lead characters in this feel-good romance.
When it comes to feel-good romance movies, Hallmark Channel knows how to make them. Another of their endearing films, A Little Daytime Drama, will premiere on Saturday, August 21st. The film follows two former co-workers' second chance love story as they reunite on a soap opera. With the story set in the world of daytime television, it's only fitting the cast is made up of a few familiar soap stars.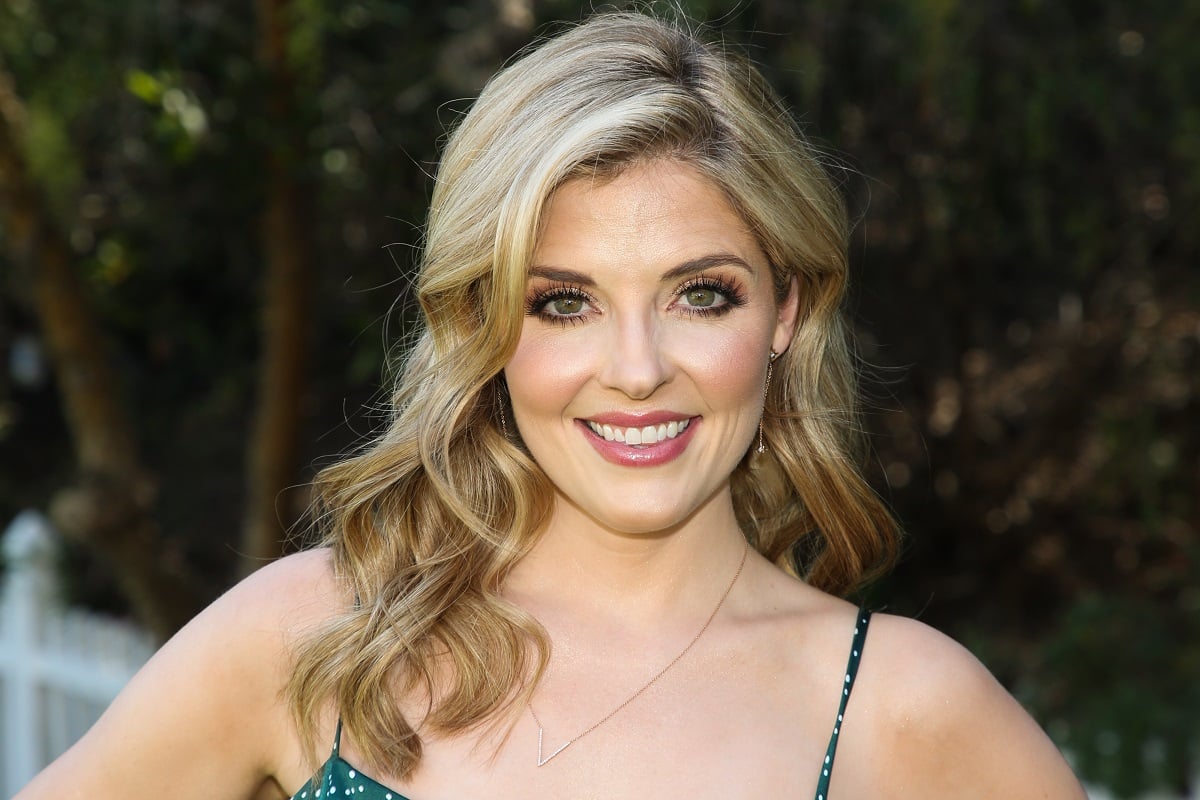 'A Little Daytime Drama' features familair soap stars
Nobody knows the world of daytime television better than soap stars. So it's no surprise that many of A Little Daytime Drama cast members are former soap opera actors. Former Days of Our Lives actor and Hallmark sweetheart Jen Lilley stars in the lead role of Maggie Coleman. Playing her love interest Darin Mitchell is former General Hospital actor Ryan Paevey.
Joining Lilley and Paevey is soap opera icon Linda Dano as Alice Hamlin. Dano is best known for her role as Felicia Gallant on Another World, and this will mark her film debut for the Hallmark Channel. In an interview with Media Village, Dano discussed her eagerness to be in the film. "My reaction was yes, absolutely. I was thrilled to be asked, as I knew the background and what it was about. I lived it for what, 35 years of my career? I got it; I understood the closeness that happens on a soap opera or whatever show it is," Dano explained.
Premise of 'A Little Daytime Drama'
As fans know, the backstage drama of a soap opera can be just as interesting as the on-screen storylines. That's what the premise of A Little Daytime Drama is about. The film focuses on Maggie, who is set to take over as head writer for the soap opera Forever is a Long, Long Time. To boost ratings, Maggie tries to convince the former actor and her ex-boyfriend, Darin, to return to the show.
Of course, old feelings resurface between the exes, which complicates their working relationship. A Little Daytime Drama promises to be a fun, feel-good story about the world of soap operas. Lilley echoed the sentiments, and according to Daytime Confidential, she describes the movie as "really romantic, but it's also extremely funny, and it pays homage to soaps."
Jen Lilley and Ryan Paevey are Hallmark Channel regulars
Aside from their work on soap operas, Lilley and Paevey have become regulars in Hallmark Channel films. Lilley made her Hallmark debut in 2017 with A Dash of Love. Since then, she's starred in 10 more films for the network and its sister channel, Hallmark Movies & Mysteries.
As with Lilley, Paevey has also become a Hallmark darling. A Little Daytime Drama is his 11th film for the network and the second time he's teamed up with Lilley. Paevey and Lilley previously worked together on the 2017 flick Harvest Love. Now the two will have a chance to recreate the magic with A Little Daytime Drama.