Hallmark Fans Agree — Christmas Royalty Movies Are the Best
For the youngster who wants to grow up and meet Prince Charming, the Christmas movie must include a prince. Other members of the royal family are also welcome.
There are Christmas movies, and then there are Christmas movies. For the youngster who wants to grow up and meet Prince Charming, Christmas movies must include a prince. Other members of the royal family are also welcome.
The Hallmark Channel has taken to inviting royalty out during the holidays at a monumental level. The channel premieres new films with royal plotlines every year. Fans love it. And, yes, there's a new royal Hallmark holiday movie this year.
'A Christmas Carousel'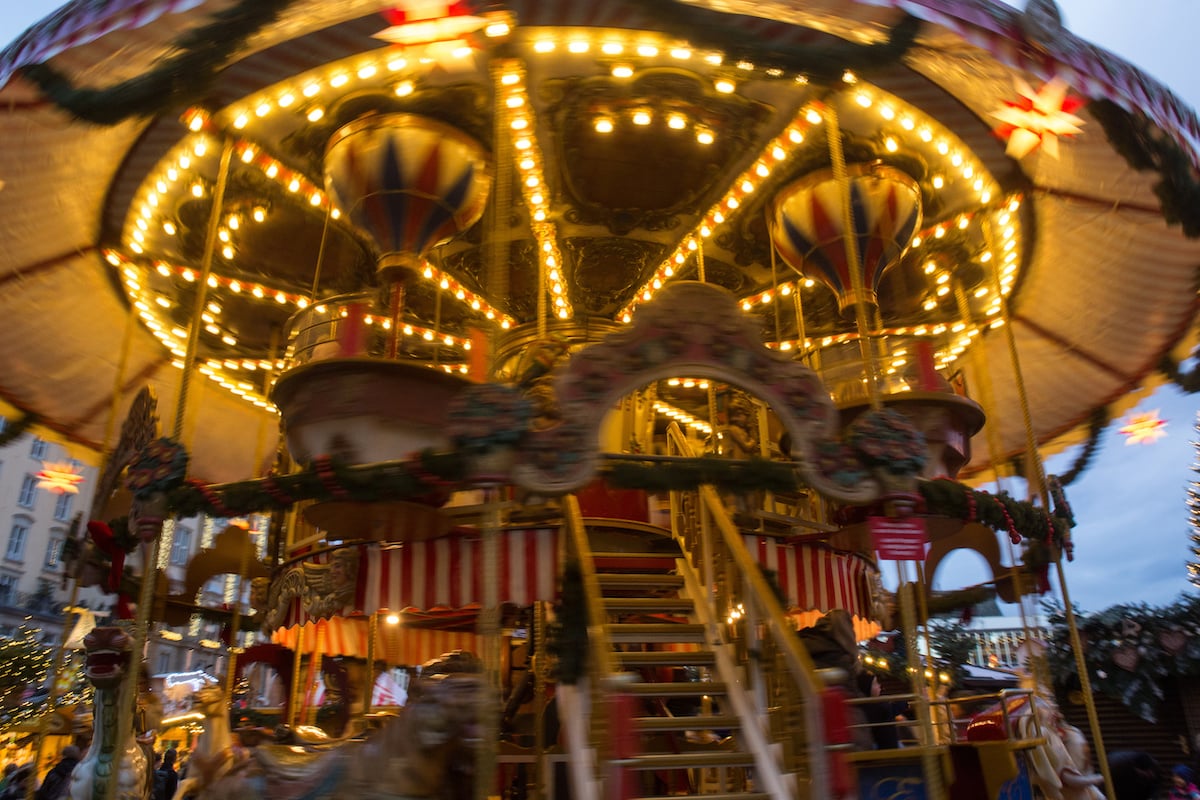 Premiering this Saturday, December 19, is the latest royal holiday film, A Christmas Carousel. Set in the fictional country of Ancadia, the movie follows a royal family that hires a young woman, Lila, to restore its carousel as a surprise for the prince's niece. Rachel Boston plays Lila. Neal Bledsoe portrays the prince. Working closely together to finish the project, the two find they are more similar than one would think. And their hearts, well, you know the story.
Boston should be familiar to Hallmark fans. She starred in The Last Bridesmaid in 2019. She also has a recurring role on the CBS drama series SEAL Team and guest-starred on ABC's The Good Doctor. Bledsoe has had recurring roles on Shameless, Agents of S.H.I.E.L.D., and NCIS: New Orleans. He also played opposite Debra Messing in the former NBC musical drama series Smash.
One reviewer shared her Hallmark royal holiday favorites
Two Hallmark holiday films made the 2018 favorite list of editor-at-large Jenna Guillaume for BuzzFeed Australia. She summed up Christmas at the Palace, which was filmed in 2018, as "a holiday romance with ice skating AND a hot single dad? Now you're talking my language." The film stars Merritt Patterson and Andrew Cooper.
Another favorite of Guillaume's is Crown for Christmas, filmed in 2015. It stars Rupert Penry-Jones as King Maximillian of Winshire and Danica McKellar as a hotel maid who becomes a governess for the king's daughter. "This is literally The Sound of Music, except with more royalty, less kids, and no singing," she said. "It was a lot of fun — all the requisite scenes were there, including baking, tree-decorating, snowball fights, horse rides, Christmas ball makeovers etc etc etc."
Guillaume admitted there isn't much difference between one Hallmark Christmas movie, with or without royalty, and another. Perhaps that's part of the draw. "This one really switches things up because the WOMAN is brunette and the man is blonde," she joked of Crown for Christmas. "Talk about a twist on the formula."
A few more Hallmark fan favorites
One Hallmark holiday movie fan on Reddit put it this way: "Royalty undercover is also usually good."
Fans on The Harlton Empire shared other Hallmark Christmas films that include royalty. They include:
A Royal Christmas: A royal disagreement happens when Prince Leopold of Cordinia wants to marry a commoner seamstress. His mother, the queen, has other plans for him.
A Royal Winter: A young lady is on holiday in Europe when she meets a handsome gentleman. She later learns he's a prince set to be crowned king. It's another prince story with an interfering mother firmly against the relationship.
Once Upon a Holiday: This time, the storyline revolves around a princess. She escapes her routine duties to live a more regular life at Christmastime. Not letting on who she really is, she falls in love with a regular guy.
What does Queen Elizabeth II watch during Christmastime?
With all the interest in royal-themed holiday movies, you might wonder what the British monarchy watches this time of year. Cosmopolitan found out what Queen Elizabeth likes to watch. Here's a hint: It isn't a Hallmark movie.
The queen watches Flash Gordon. 
OK, it's not your typical holiday film. Whether the weather outside is frightful or not, the queen tunes into the 1980s sci-fi adventure as her holiday entertainment ritual.