Hallmark Channel Movies to Heat up Your Summer, Here's a List of What's Coming
A new season means new Hallmark Channel movies. Some people may think that Hallmark is only pumping out movies during the Christmas season but the channel has a lot more to offer than films about hard working women who go home for the holidays and reconnect with their high school lovers. The network is jam packed with summer programming to steam up your vacation season as well.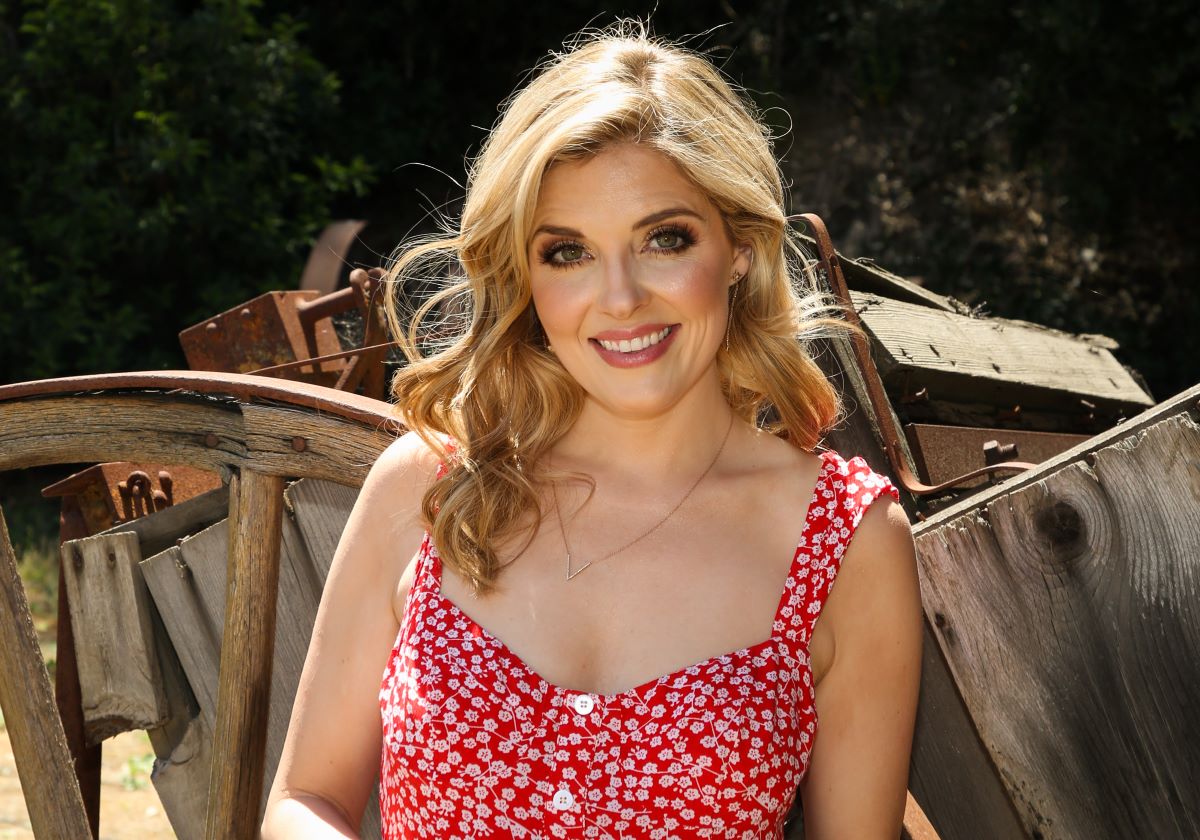 A second wave of Summer Nights is hitting the Hallmark Channel
Looking to spice up your evenings this season? Hallmark is launching a second wave of Summer Nights movies starting on July 31.
The movies will include The 27-Hour Day and viewers will also get to see the sixth installment of The Wedding March, which follows college lovers Mick (Jack Wagner) and Olivia (Josie Bissett) who meet 20 years later and rekindle their love at an inn in Vermont. The sixth installment takes place two years after viewers last left Mick and Olivia.
Love in the Afternoon will also be part of the new line up and Chloe Bridges and Corbin Bleu will be in Love, For Real, which is a Bachelor like film. The movie will also star Scott Michael Foster and Taiana Tully. The final new movie in the lineup will be Sweet Pecan Summer, according to Entertainment Tonight and will premiere on Aug. 28.
What will some of the movies be about?
Love, For Real will kick off the new wave of Hallmark Channel summer programming on Jul. 31.
"Hayley (Bridges) and her friend, Bree (Tully), go on a dating show to advance their careers," the movie's logline reads, according to ET. "But bachelor Marco (Bleu) and producer Luke's (Foster) plans are for Hayley to stay through the finale."
The next week, viewers will get to see The 27-hour Day starring Autumn Reeser and Andrew Walker.
"An entrepreneur (Reeser) takes a necessary break from developing her wellness brand empire and discovers that the work-life balance she needs won't be easy," the logline reads. "Will a new romance and relaxing retreat change her life forever?
Next, in the Hallmark Channel lineup is the sixth installment of The Wedding March, called Sealed with a Kiss: The Wedding March 6.
"Before saying I do themselves, Mick and Olivia are hosting the wedding of an A-list actor and his fiancée," the movie's description reads. "But when the low-key celebration morphs into an event that's anything but that, they have to quickly pivot to pull it off. Meanwhile, when Mick gets an exciting opportunity Olivia won't let him turn down, they're faced with delaying their own nuptials until a last-minute change in plans gives both couples the weddings of their dreams.:
The next week, Love in the Afternoon starring Jen Lilley, Ryan Paevey, and Linda Dano will premiere. In this movie, Maggie (Lilley) tries to save her favorite soap opera from cancelation by trying to convince one of the show's actors (who just happens to be her ex-boyfriend) to return to the show.
Finally, the Hallmark Channel lineup will be rounded out by Sweet Pecan Summer which will follow main character Amanda as she works with her ex-boyfriend, J.P. to sell her aunt's pecan farm and obviously falls in love.
RELATED: 'Time for Us to Come Home For Christmas' Star Lacey Chabert Explains Why People Love Hallmark Movies So Much