'Halloween Ends' Will Feature Original Michael Myers Like You've Never Seen Him Before
What makes Michael Myers such an iconic horror character in the Halloween franchise is that he doesn't seem human. He is the embodiment of evil and the movies never show his face, making the audience imagine what he looks like underneath the mask. The original Michael Myers says you will see him like never before in Halloween Ends as the actor will finally show his face on the screen. 
'Halloween Ends' will conclude the latest trilogy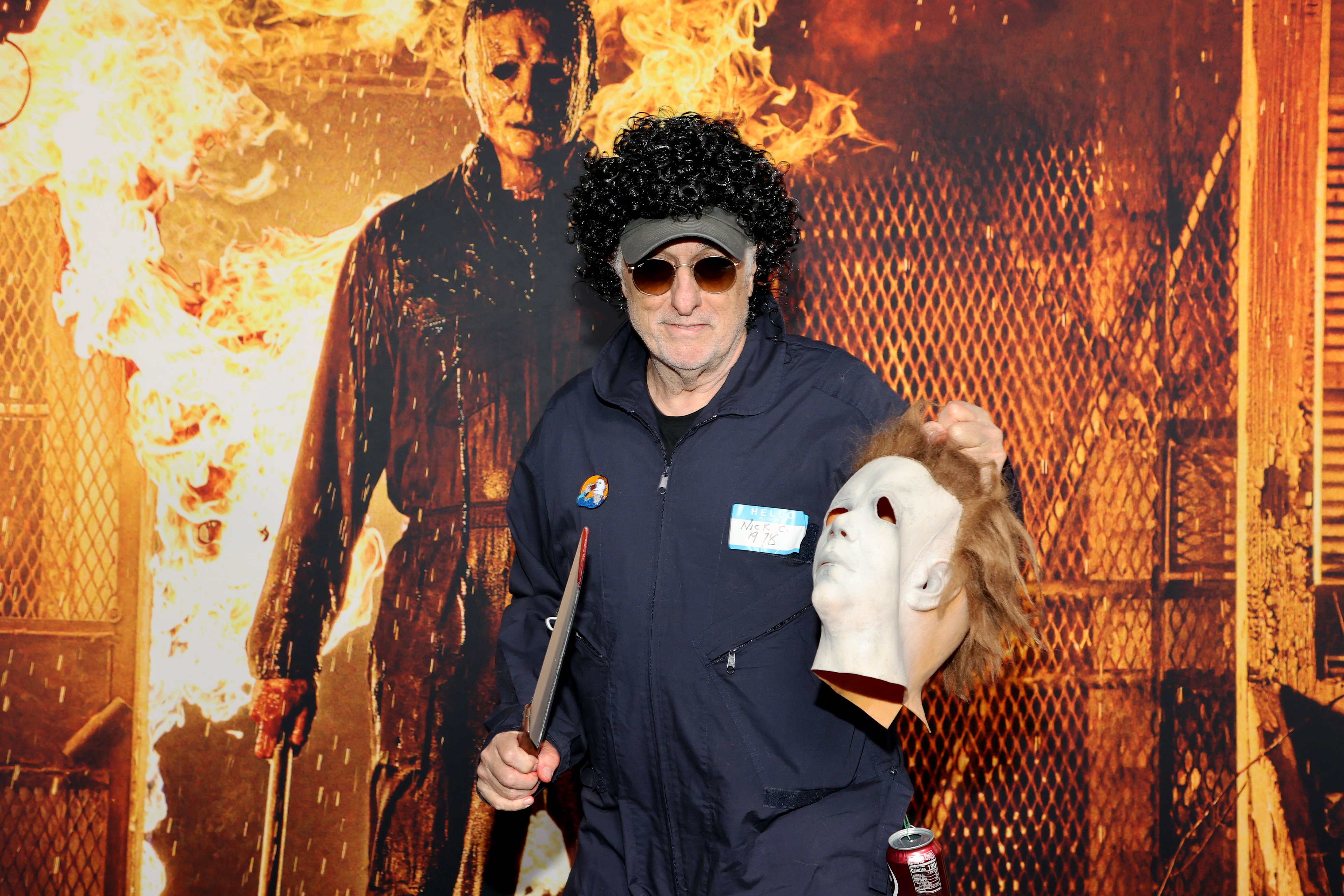 Halloween is a classic horror slasher movie, but the franchise has been somewhat of a mess. It has changed canon many times and has even been rebooted with director Rob Zombie. In 2018, a new movie directed by David Gordon Green, also called Halloween, brought life back to Michael Myers and to the franchise. It acted as a direct sequel to the 1978 John Carpenter movie and brought back Jamie Lee Curtis as Laurie Strode. 
Halloween was a box office success and led to Halloween Kills, which also succeeded at the box office, despite poor reviews. The new movies are bloodier and more violent than the original but lack the original film's simplicity. Halloween Ends is set to be the conclusion of this new trilogy and possibly the end of Michael Myers' reign of terror. 
The original Michael Myers actor teases his role in 'Halloween Ends'
In the new trilogy, Myers is played by James Jude Courtney and Nick Castle. He doesn't say anything, but his giant stature is quite menacing. Castle played Myers in the original Halloween and in Halloween II (1981). Castle is returning for Halloween Ends, but he is going to be featured in a cameo without the mask.
Castle is a member of cameo where you can book the actor to provide video greetings like "Happy Birthday" or "Congratulations." In one of his cameo videos, Castle teased that fans will finally be able to see his face in Halloween Ends, but it won't be as Michael Myers. 
"By the way, going to be in the new one, but I won't be in the mask. Don't tell anybody, but you'll see me. You'll see this face! Yes! For the first time on camera. The actual face of Nicholas Castle."
It's not confirmed who exactly Castle will be playing, but he will not be returning as Myers' for Halloween Ends. Courtney will be taking on the role full-time now which he has proven he can handle.
Michael Myers and Laurie Strode will have one final showdown
Strode was mostly incapacitated in Halloween Kills after being injured by Myers in the previous film. Now, Strode is back with a vengeance after Myers killed many of her friends and family within the town. The town of Haddonfield has been getting terrorized by Michael for over 40 years and we will see if his years of violence will finally come to an end.
The final chapter is once again being directed by Green and is being released by Universal Pictures. Halloween Ends arrives in theaters on Oct. 14, 2022. 
RELATED: 'Halloween H20: 20 Years Later': Why Jamie Lee Curtis Almost Quit the Movie