'Halloween Kills': All About Bob Odenkirk's Quirky 'Cameo'
The final countdown to the October 15, 2021 release of Halloween Kills has begun. And we're just finding out that Better Call Saul's Bob Odenkirk makes a fun little non-spoiler, non-speaking cameo 'appearance' in the highly anticipated Halloween franchise movie. Here's everything we know about how and why Bob Odenkirk appears in Halloween Kills. 
Halloween Kills picks up the storyline where 2018's 'Halloween' left off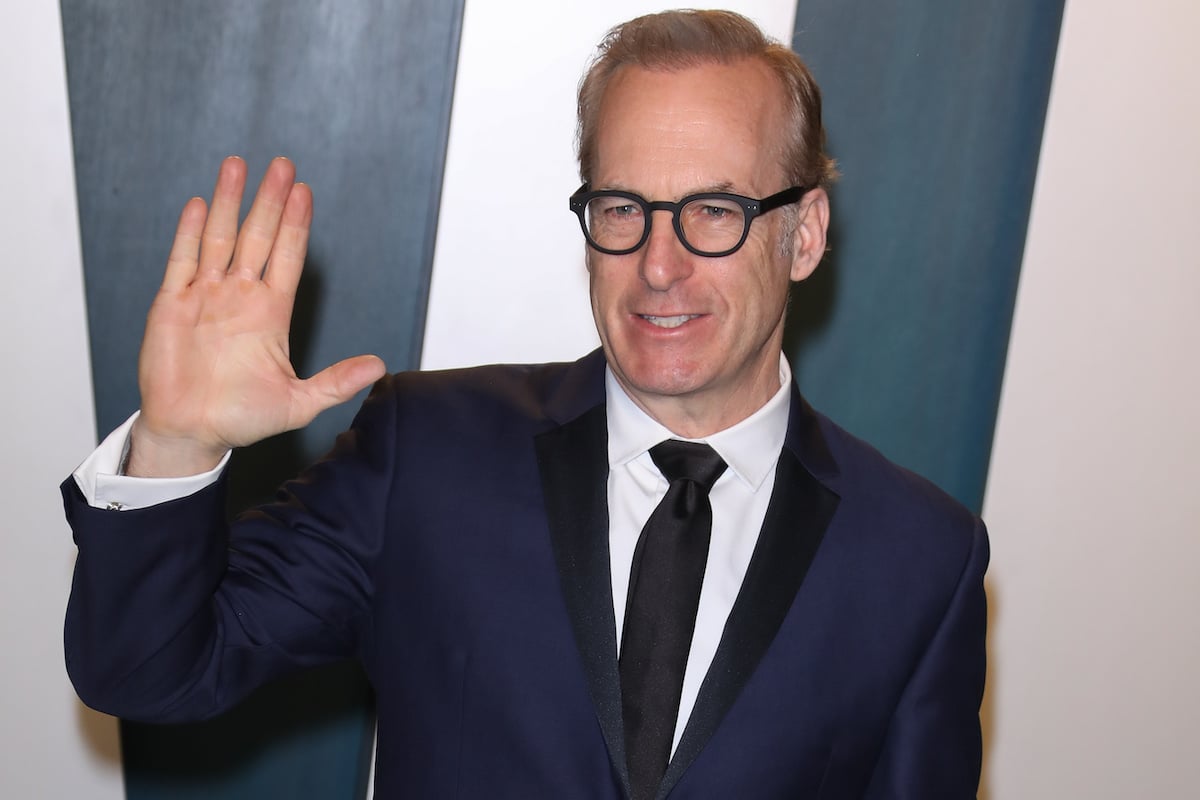 In the monstrous saga of Halloween, there have been 12 horror movies so far — including Halloween Kills. The latest movie, which stars the original Laurie Strode, Jamie Lee Curtis, continues the story left dangling from 2018's Halloween. 
Strode represents the beginning of an important trope in horror, the 'final girl,' with her 1978 performance in John Carpenter's Halloween. The franchise went on long enough that Curtis recently said the experience of filming the latest movie was emotional. 
​​"When I saw Kyle Richards and Nancy Stephens [who are in the original Halloween], I realized the passage of time and how long we've all been a part of this story," Curtis told The Hollywood Reporter in a September 2021 issue. 
"There was a moment where I ran into both of them early on. And it was very emotional because Kyle Richards was little Lindsey, a little girl I'm babysitting in [the movie]. And she's now a full-grown woman, living a very wonderful life. The passage of time was extraordinary. In this film, we are telling more of the story of Laurie Strode and Lindsay and Marion, Nancy's character, and that we're all survivors. And it was a great moment of survival and pride." 
Bob Odenkirk briefly appears in 'Halloween Kills' as a past character
The passage of time, and the feeling of nostalgia, are important parts of the Halloween franchise. Strode's journey is a seemingly endless fight for survival that bridges generations. But not every character had such an arc. Director David Gordon Green explained to Cinemablend in an October 2021 interview.  
"In the original Carpenter film, the Bob character, I wanted to have acknowledgment of all the deaths from the previous film, but we couldn't track [the actor] down or get the rights," Green told Cinemablend. 
"Somehow we couldn't clear an image of Bob for our television news broadcast. And so I was frustrated by that because I wanted to acknowledge Bob's death, but we couldn't get footage of Bob. So I Googled 'Bob 1970s High School,' and a photo of Bob Odenkirk popped up that looked just like Bob! So I thought, 'He's probably easier to find; let's go get him!'
Curtis corroborated the account, adding: "They contacted him and he signed off on the rights to have his high school picture be the Bob in [the movie]." 
In the original movie, Bob Simms is the boyfriend of  Lynda Van Der Klok, a good friend of Laurie's. John Michael Graham played the character. 
Director David Gordon Green admits he is a 'huge" Odenkirk fan 
David Gordon Green has had a heavy hand in the more recent successes of the Halloween horror movie franchise. While he's known for some cult comedy favorites like Pineapple Express and The Sitter, he also launched Halloween into a new phase in 2018. 
After he completes Halloween Kills, he will also helm the aptly titled Halloween Ends (2022.) However, Green's not too big to be a fan. Additionally, he admits that the Bob Odenkirk photo-cameo is a result of his admiration for the actor. 
"I'm a huge Bob Odenkirk fan," Green told Cinemablend. "So that opportunity was just too juicy to ignore." 
Halloween Kills opens in theaters nationwide on October 15. Moreover, the movie will be released simultaneously on Peacock Premium.