'Halloween Kills' Director Reveals It's the Slasher Movie of His 'Childhood Dreams'
Halloween Kills is less a dream and more a nightmare to most. But in a new interview, director David Gordon Green says it's his "childhood-dreams" slasher movie. Here's what he said about working on the latest sequel in the 43-year-old Halloween franchise. 
David Gordon Green is the director of 3 'Halloween' movies, including 'Halloween Kills'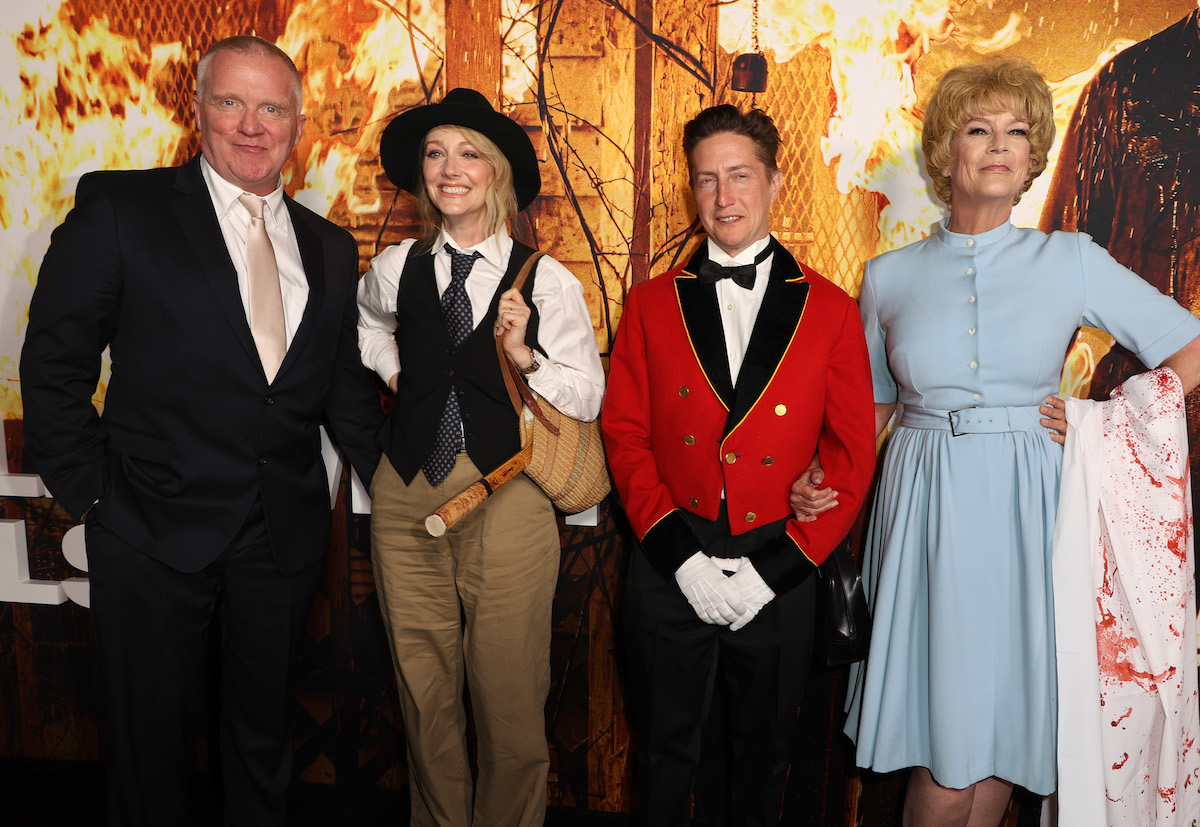 The director of Halloween Kills first stepped into the franchise with 2018's Halloween. However, while the title is the same as the original 1978 movie, the actual film continues a four-decade-long saga. 
Now, he's releasing Halloween Kills in theaters and on Peacock Premium. Moreover, he'll direct Halloween Ends, due for release on October 14, 2022. We assume that's the end of the franchise, but we wouldn't rule out another reboot with the unkillable Michael Myers and the inexhaustible 'final girl' Laurie Strode in the mix. 
Jamie Lee Curtis recently said the character of Laurie Strode endures because fans identify with her. Per Variety, in a press conference during the 2021 Venice Film Festival, Curtis said they "relate to Laurie because you are wounded too and you are fighting back against the demons in your life, and that you somehow look at me and Laurie and say, 'I am Laurie.'"
He said fans needed to 'reconnect' with Michael Myers and Laurie Strode before making his 'childhood-dreams slasher movie' 
Now fully comfortable with the franchise, David Gordon Green admitted in an opening day interview with Entertainment Weekly that after 2018's Halloween, he was ready to indulge himself as a horror filmmaker with Halloween Kills.  
"It's weird because I was less nervous conceptually, but I had more to prove to myself," Green told EW. "For the first film [there] was a lot of strategy of how to invite the hardcore fans of the original Halloween, but not exclude people who didn't know that film and weren't so fascinated by the franchise for the last 40 years. I wanted a movie they could enjoy equally. I felt like I needed to establish some sort of legitimacy in our narrative and a reconnection with Michael Myers and Laurie Strode. After the success of that film, this was just a chance for me to make my childhood-dreams slasher movie. We were really just activating all the adrenalin, ambition, frustration, depression, excitement, and celebration that I had in my youth watching movies like this. The anarchy of it all was pretty satisfying."
'Halloween Kills' opens in theaters today 
The mega horror movie franchise's twelfth movie opens today (October 15, 2021) in theaters. For those who prefer their jump-scares from the comfort of their couch, it's also available to stream via Peacock Premium. 
Halloween Kills premiered with a star-studded celebration at Hollywood's Chinese Theater on October 12, 2021.