'Halloween Kills': Why Jamie Lee Curtis Says Laurie Strode Isn't the Only 'Survivor' in New 'Halloween' Movie
Laurie Strode has been through a lot in the last 40 years, but so has Jamie Lee Curtis. Universal Pictures resurrected Michael Myers for its 2018 horror sequel. Now, we're about to see Halloween Kills. Original Halloween fans think they know Michael's game, but the tables have turned on him.
Curtis reunites with a few original Halloween cast members in the 2021 flick. She explains why the actors' reappearance is more than a comeback—it's survival.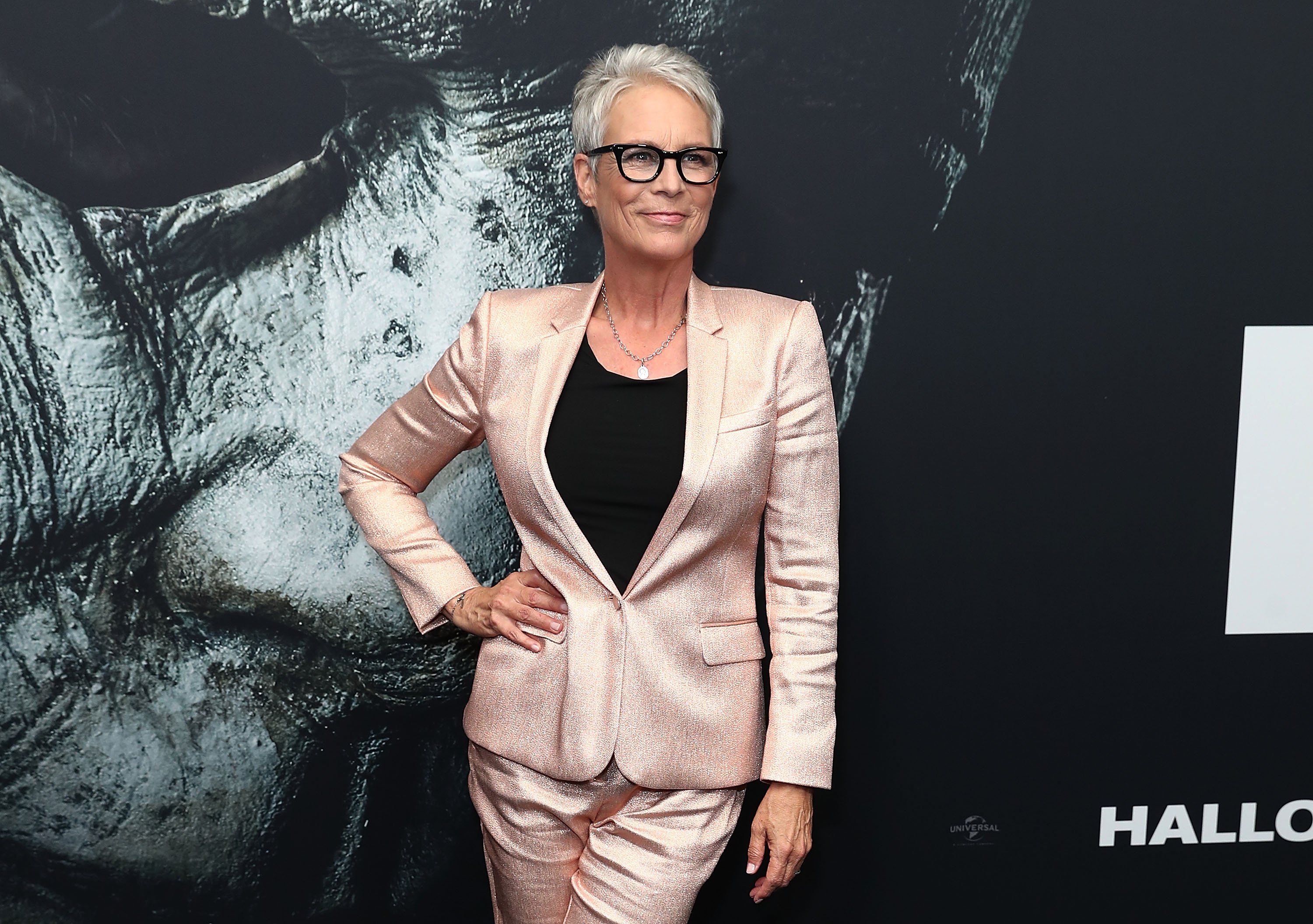 'Halloween' 2018 set the stage for vegeance
When horror fans found out a new Halloween sequel was out, some expected another box office failure. But they were wrong. The 2018 Halloween established a familiar yet fresh take on the original slasher film.
The storyline takes place 40 years after Michael Myers demolished Haddonfield. It rejects all former sequels after Halloween II.
Laurie thought of every scenario in her plans to kill Michael. But being the legend that he is, Michael doesn't die.
Who other than Laurie is a 'survivor' in 'Halloween Kills'?
As Halloween Kills approaches, Curtis spoke to The Hollywood Reporter about her work. The Freaky Friday actor revealed that she asked crew members to wear name tags. She recalled how the crew supported her when she filmed her final scene alone, calling it the "high point" of her career.
"When we went to shoot [the scene], it's just my little truck with about 14 cameras around it and cranes and lights and a crew…And when I approached the set, the entire crew were standing in solidarity with their hands behind their backs. And everyone was wearing a name tag. And the name tag said, 'We are Laurie Strode.' What they were saying was, 'We are you, Jamie, in this moment. And we know there's nothing we can do to help you do this moment of work along in a pickup truck. We believe in you because we are you.'"
Curtis then recollected her reunion with Halloween alumni Kyle Richards and Nancy Stephens for the new 2021 Halloween movie. She felt their return to the franchise symbolized survival.
"There was a moment when I ran into both [Richards and Stephens] early on. And it was very emotional because Kyle Richards was little Lindsey, a little girl I'm babysitting in [Halloween]. And now she's a full-grown woman, living a very wonderful life. The passage of time was extraordinary. In this film, we are telling more of the story of Laurie Strode and Lindsey and Marion, Nancy's character, and that we're all survivors. And it was a great moment of survival and pride."
The new 'Halloween' movie represents modern society
Although horror fans are excited to see two more original characters, they're raving about the modern plot. Laurie isn't the only one prepared to fight Michael—she inspires everyone in Haddonfield to do the same.
In the new trailer, Laurie's granddaughter Allyson unveils a new reality for Michael. "Let's hunt him down," she says.
But the three Strode women aren't alone. The entire town rises against their bloodthirsty assailant.
Many viewers compare the plot to societal trends. Curtis agreed and explained to Variety the movie's timeliness.
"It collided with what was happening globally," the actor said. "So somehow they intuited in understanding that the next wave of trauma is rage. They wrote a movie about mob violence and five months later, the mobs started to gather. We were supposed to come out a year ago. And then January 6 happened—this was supposed to be released in October of last year and now we're watching a mob descend on the U.S. capital. That's what the next movie is about: the town of Haddonfield, all of the people in the town who were also victims of Michael Myers. There's a group of people who are very angry at the authorities and are going to take law into their own hands."
So will evil finally die tonight?
It probably won't in 2021. Halloween Ends is scheduled for 2022.
RELATED: 'Halloween': How Long Did It Take to Film the Original 1978 Horror Movie?