Jamie Lee Curtis Said 'Halloween Kills' Reflects Modern America: 'We're a Divided Country'
The new Halloween movie reveals one disturbing reality, according to Jamie Lee Curtis—division. Halloween Kills isn't another bad, bloody horror for Haddonfield. It's a war on evil. Movie fans in America think they know the franchise, but they should think again.
Curtis walked the red carpet at the Venice International Film Festival on Sept. 8, 2021. She made quite a bold remark about Halloween Kills and modern society.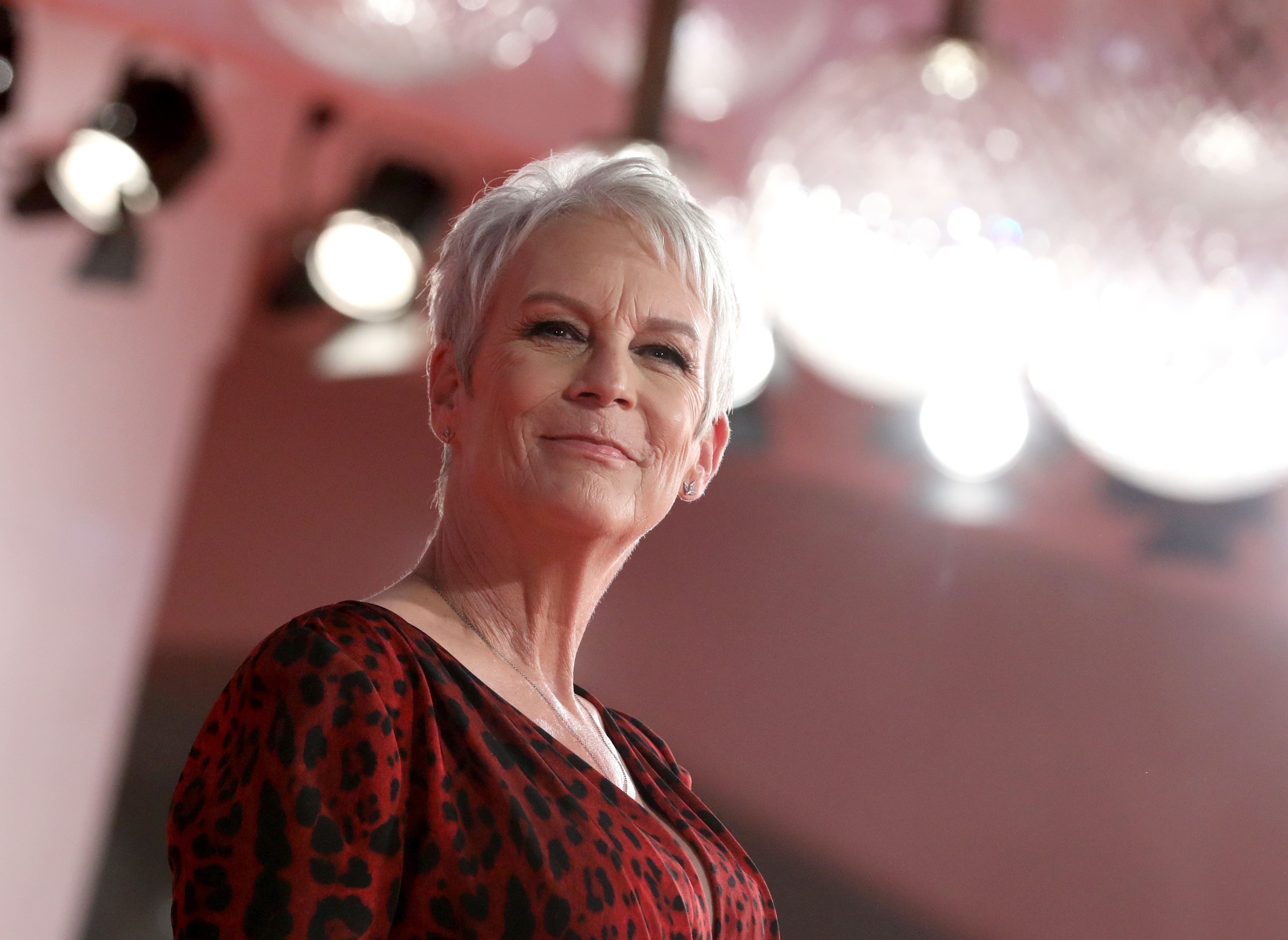 Curtis referenced mob violence for the 'Halloween Kills' official trailer
Horror enthusiasts were dying to get a glimpse into the 2020 Halloween movie. Due to the pandemic, Universal Pictures pushed its release date to October 2021. Finally, the studio released the official Halloween Kills trailer.
Viewers noticed a different element: The Haddonfield residents aren't running away. They've had enough of Michael Myers, so they're hunting him down.
Per Variety, Curtis explained how 2018's Halloween mirrored the MeToo Movement. "Here, you have a woman traumatized for 40 years, and she is now rising up," the scream queen said. "And it collided with what was happening globally."
Curtis then delved into the difference with Halloween Kills: "We made the movie and the uprisings that started to happen where people were taking to the streets—it was all happening with what was to be the release of our new movie, which is about mob violence…That's what the next movie is about: the town of Haddonfield, all of the people in the town who were also victims of Michael Myers. There's a group of people who are very angry at the authorities and are going to take the law into their own hands."
What did Curtis say about the new 'Halloween' movie and America?
Curtis turned heads at the Venice Film Festival, but it had nothing to do with her red carpet dress. The Knives Out actor described the reality in the fictional horror movie.
According to The Hollywood Reporter, Curtis was asked if Halloween Kills' message is hopelessness. "I mean, look at the news every day," the Huffington Post blogger answered. "You know, there's not much hope in many, many places in this world right now."
She even unveiled a startling line from the movie: "The system is broken."
Curtis also pointed out a stark revelation about the USA: "In America, we're a divided country. I think evil is seemingly winning a bit lately. That doesn't mean it's always going to happen, but evil has seemingly won many times throughout history. And I hope that this film is as much a mirror to the world as it is an entertainment for people who love movies."
The 'Halloween' movies changed with each generation
How could a simple slasher movie from 1978 become a cult classic? Well, Halloween did. But it had a couple of bumps in the road afterward. Once Halloween III premiered, many fans in America weren't interested in the franchise.
Film companies cranked out countless Halloween sequels and installments. The ones without Curtis didn't garner as much attention.
Halloween H20: 20 Years Later excited many viewers, though. Laurie Strode faked her death and became the headmaster of a private boarding school. Fans should recall the memorable ending—Did Laurie have a lapse in judgment when she reached out toward Michael? It's possible, but her slasher moment finalized her feelings.
Fans were confused when several other Halloween flicks came out throughout the 2000s. Some said they grew tired of the revamped masked killer.
This is precisely why 2018's Halloween set up a new foundation for Halloween Kills and Halloween Ends. They purposely reject all previous films after 1981's Halloween II.
Now that Curtis unraveled the societal relevance of Halloween Kills, realism horrifies movie fans the most. Nevertheless, all new and veteran Halloween fans are ready to join the fight of "Evil Dies Tonight."
RELATED: 'Halloween': Did Director John Carpenter Play Michael Myers in the Horror Movie?