'Halloween Kills': Jamie Lee Curtis Says "The System is Broken" in Real Life, Too
Jamie Lee Curtis is set to again reprise her role as Laurie Strode. Her new horror movie Halloween Kills will hit theaters on October 15. And she had some interesting insights about the film's real-world message.
The significance of 2018's 'Halloween'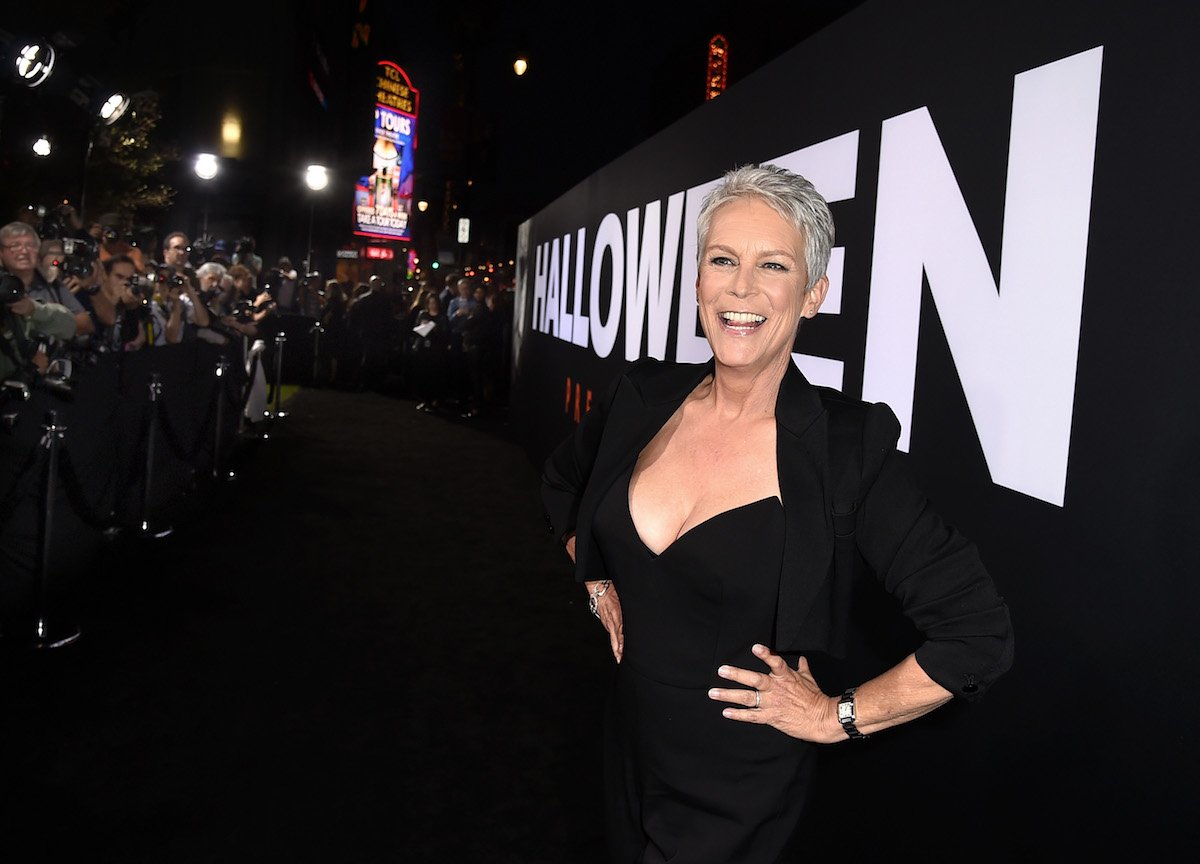 According to The Hollywood Reporter, Curtis said she felt the 2018 installment in the series Halloween resonated with audiences. That's because it went deeper with the character and her trauma, she said.  
"It was prescient, because…we were on the verge of a wave of women coming into their own understanding of trauma," Curtis said. She also noted that the film was relevant to the #MeToo movement that was continuing to gain momentum at the time.
'Halloween Kills' is timely, as well
Curtis believes Halloween Kills could strike a chord with audiences in a similar way. Like its 2018 predecessor, she feels the new film speaks to current events.
In the film, we can expect to see Laurie inspiring all of Haddonfield to come together to stop Michael Meyers. And she said she thinks viewers want to come together for positive change in the real world, as well.
'There's a line in Halloween Kills that goes, 'The system is broken,'" she said. "Well, you know, the system is broken all over the world," she added. "And people are rising up all over the world in collective rage against the machine and unjust systems."
She went on to explain that she hopes the movie reflects the experiences viewers are having in their daily lives.
"We're a divided world, and in America, we're a divided country — and I think evil is seemingly winning a bit lately," she said "That doesn't mean it's going to always happen, but evil has seemingly won many times throughout history. And I hope that this film is as much a mirror to the world as it is an entertainment for people who love movies," she added.
The franchise has always resonated with audiences
Indeed, the Halloween franchise has enjoyed continued popularity for decades. As Curtis said in a previous interview, she believes that's because its message of good versus evil is a classic story that hits home with audiences.
She attributes the franchise's popularity in part to "the idea of pure evil and the most ubiquitous representation of good, a virginal babysitter, a young girl with dreams of romance and goodness in her heart," as Variety reports.
The fact that the franchise feels relevant to audiences isn't necessarily something new. But as the times change, the films change along with them. So a new interpretation of that classic story is needed if the franchise is going to continue to deliver a punch with contemporary viewers. And it sounds like that might be exactly what we're getting in Halloween Kills.
We've never seen this kind of collective outrage in the franchise before. That kind of message could certainly hit differently with today's movie-going audiences who may be facing a range of frustrations in their own lives.
RELATED: 'Halloween': Did Director John Carpenter Play Michael Myers in the Horror Movie?