'Halloween Kills': Michael Myers Crashes Child's Birthday Party
Any horror fan would run the other direction if they saw Michael Myers, but this little girl in California ran right to him.
Horror wouldn't be the same without The Shape—the new Michael Myers movie, Halloween Kills, will slice up screens soon. And fans have already started their Halloween 2021 festivities. Some enjoy donning that infamous Michael Myers mask. Perhaps they'll finally discover what Michael Myers looks like without it in the new Halloween movie.
Michael is the epitome of fear. But a child proved her bravery when the character crashed her birthday party.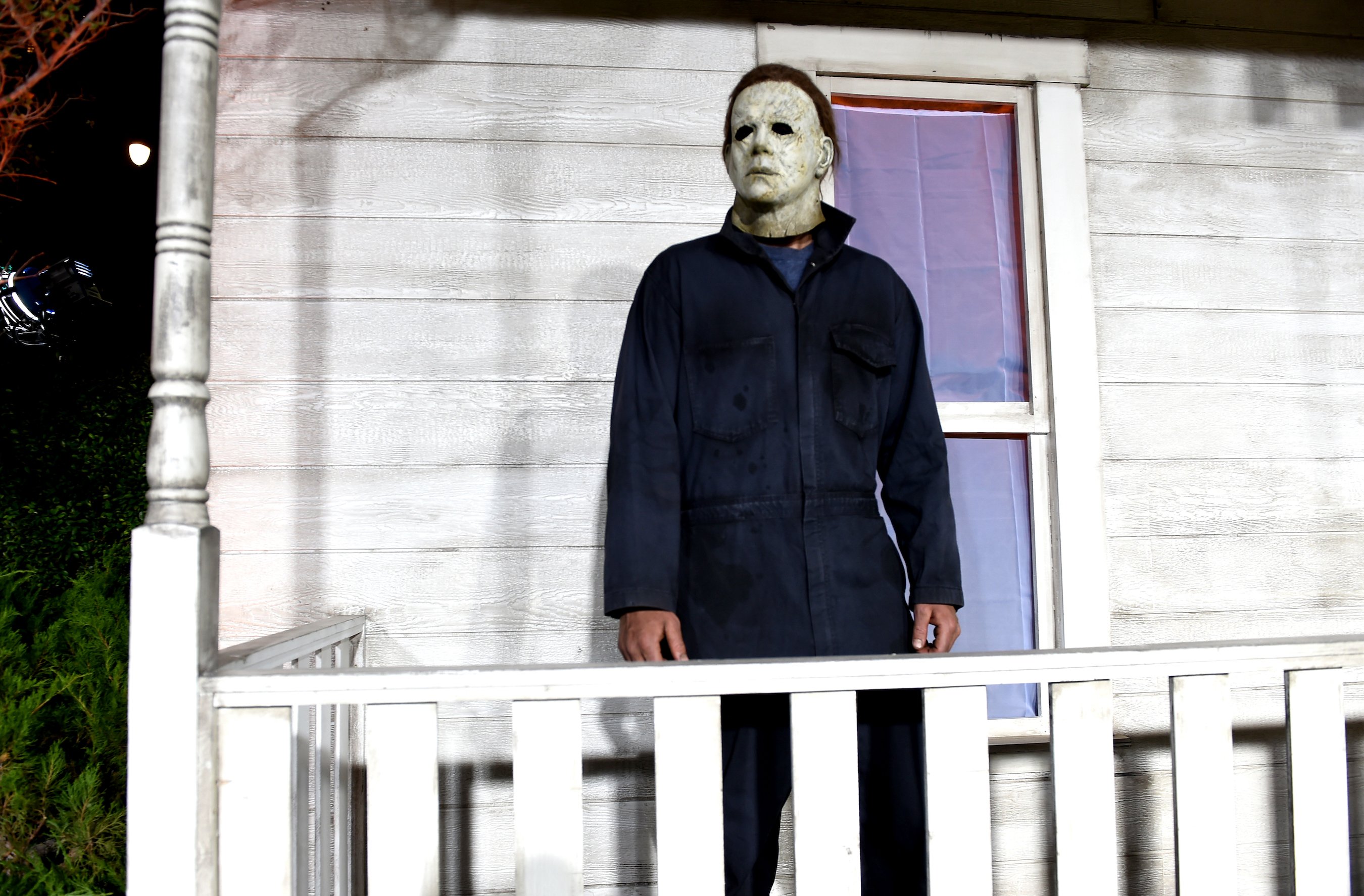 Michael Myers throughout the years of 'Halloween'
Who would have guessed a simple 1970s slasher movie could become one of horror's most successful franchises? Probably no one, but Halloween ultimately amassed an extensive cult following. Since its beginning, the franchise has released multiple sequels. And Michael Myers became more intelligent, more vengeful, and above all, more frightening.
1978 was all fun and games for the killer. The audience even saw Michael's face without the mask for a brief moment. But in 1981's Halloween II, Michael relentlessly stalks Laurie and Dr. Loomis in a hospital. He didn't appreciate it when Loomis shot him off a balcony in the first Halloween.
Now Laurie is back in the Haddonfield hospital after she trapped and burned Michael in the 2018 sequel. But since he never dies, Michael escapes in Halloween Kills. He was always a merciless being, but the modern flicks show an even worse monster. Viewers should recall the beginning of Halloween 2018 when Michael ends a child's life.
If that wasn't ruthless enough, then horror enthusiasts should watch the new Halloween Kills clips. He masks his victims in Halloween-themed faces.
Why was Michael at a little girl's birthday party?
Princesses, clowns, and magicians typically visit children's parties, but Michael Myers? That is a new and unusual trend. According to Today, there is a video of Michael Myers visiting a child's birthday party in California. In it, the Halloween theme song plays as the camera focuses on the child.
The family tells her, "Not by yourself!" and "Look over there!" as they point to the masked figure. In the distance, Michael Myers looks directly at the child as she yells, "I love you!"
The viral video has garnered heavy attention. Viewers were confused when they saw the child run to The Shape. But it turns out the frightening figure is a harmless family member wearing the Michael Myers mask. The birthday girl is a fan. So she enjoyed her party when the guest of honor arrived.
There was a contest to 'be killed' by Michael Myers
Forget about just wearing the Michael Myers mask—there was a contest to meet the killer himself. The "Face The Shape Contest" invites one to face the killer.
According to Dread Central, the contest asks fans to explain why they love the franchise and give their best bloodcurdling scream in a video. Universal Pictures will reportedly announce the winner on Sept. 27, 2021. They will receive two tickets to fly to Los Angeles to film a new scene of Michael chasing them down. It's the ultimate fan's chance to be part of Michael's kill count.
Universal has not clarified how it plans to film the scene. Nevertheless, it likely has safety measures in place. After all, Michael doesn't spare anyone who gets in his way.