'Halloween Kills': Become Michael Myers With These 'Halloween'-Inspired Video Games
The newest installment in the Halloween franchise, Halloween Kills, finally arrived in theaters on Oct. 15. In this sequel to 2018's Halloween, Michael Myers (played by James Jude Courtney) continues his rampage in Haddonfield as Laurie Strode (Jamie Lee Curtis) enlists the community to help take the vicious killer down once and for all.
With every new addition to Halloween, Michael Myers continues to serve as a horror icon. So, it comes as quite a surprise that this cult classic killer hasn't starred in too many of his own mainstream video games. There was one Atari game in 1983, called Halloween, but the references to the film franchise stopped at the title and cover art. Since then, Halloween fans have taken matters into their own hands, creating some obscure but interesting fan games. Here's where you can play as Michael Myers.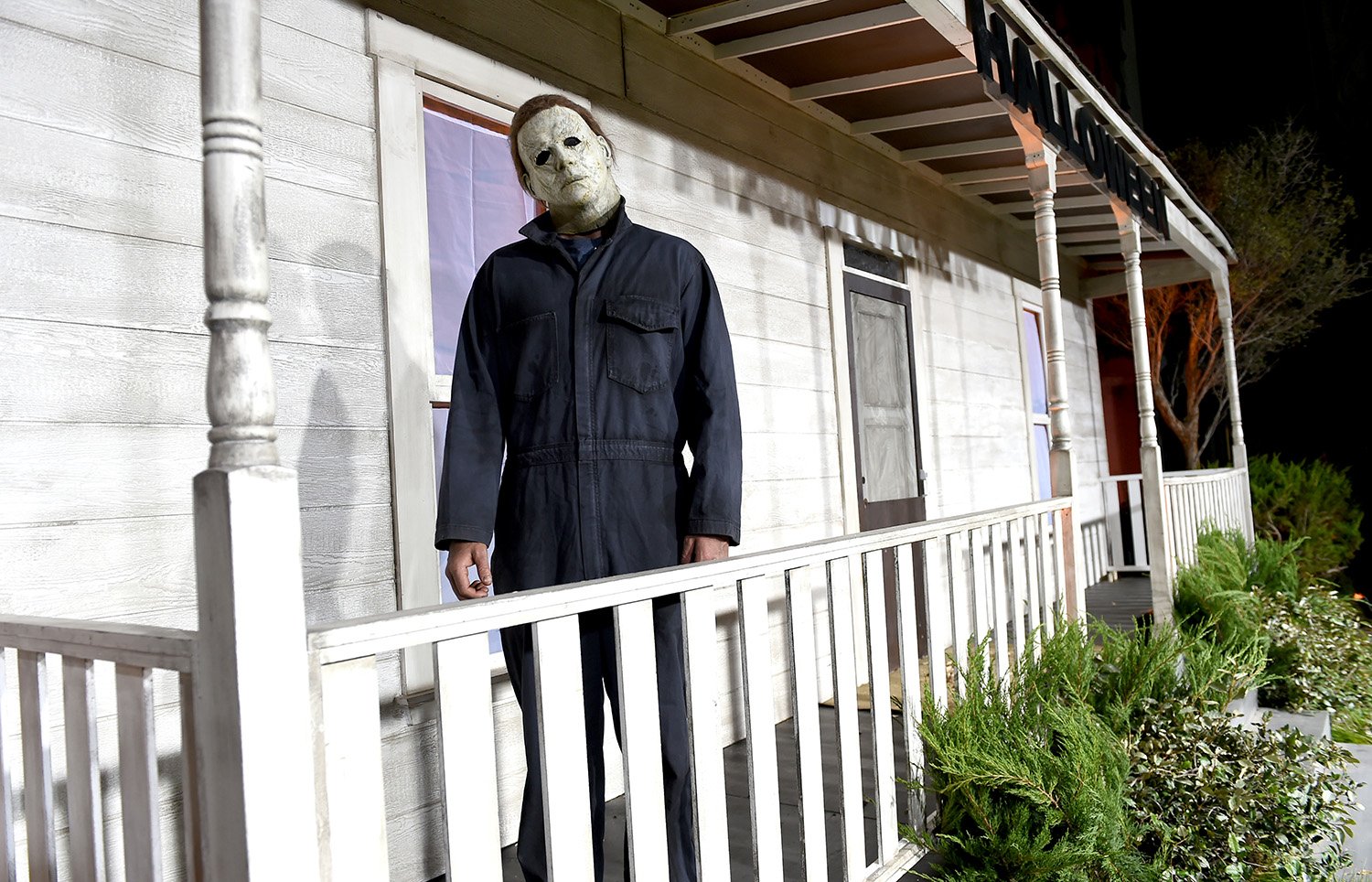 'Halloween' fan-made video game takes players from victim to killer
Video game creator Stefano Cagnani used Unreal Engine 4 to create a Halloween fan game in 2020. The slasher, which Cagnani said is "loosely based on Halloween Part II," takes place at Haddonfield Hospital in Illinois. At first, players take on the role of a victim trying to escape Michael and his knife. However, in a unique twist, the game shifts to put players in Michael's shoes.
A gameplay video shows the unnamed victim running through the hospital in a bath towel on Oct. 31, 1978. As the victim sneaks around the dark facility, she must find something to stop Michael, who cannot be killed by normal means. The game only takes about 12 minutes to complete, but it does provide a thrill. Halloween is available to download for free on PC.
'Michael Myers Rampage' was created to promote Rob Zombie's 2007 'Halloween' reboot
In 2007, The Weinstein Company launched a flash game called Michael Myers Rampage to promote Rob Zombie's Halloween. Players take on the role of the titular killer, who is searching for his sister. However, people keep trying to stop Michael, so he must take them out with his knife. As seen in a gameplay video, Michael Myers Rampage uses a level system, where players earn points for kills in each one.
Michael Myers also features in 'Dead by Daylight' and 'Call of Duty: Ghosts'
Michael Myers fans can play as the killer in some mainstream titles, but they aren't exactly Halloween games. He appears as one of the killer characters in Dead by Daylight, which allows players to become either a victim or a villain. Michael, also known as The Shape, joined Dead by Daylight in 2016's Chapter III: The Halloween Chapter DLC. It's probably as close to a Halloween game as one can find.
Of course, there's also Call of Duty: Ghosts, which released a DLC featuring Michael Myers in 2014. On the Fog map, players must perform a specific Field Order to unlock Michael. As this character, players have increased health and an ax that can kill anyone in their way.
Hopefully, it will only be a matter of time before Michael Myers finally receives the Halloween game he deserves. In the meantime, be sure to check out these titles and Halloween Kills, in theaters now.
RELATED: 'Halloween Kills' Is Killing the Game: Executive Producer Explains Upcoming Re-Releases, Peacock, and Unmasking Michael Myers