'Halloween Kills' Scream Queen Jamie Lee Curtis Revealed the Secret to Her Success: 'I Hate These Movies'
Halloween's Jamie Lee Curtis is finally back playing Laurie Strode. Her new horror flick Halloween Kills will premiere on Oct. 15, 2021. Halloween Kills is part of the new sequel trilogy, which began in 2018.
Curtis received the Golden Lion lifetime achievement award at the Venice Film Festival. The actor revealed her technique to succeed: she hates horror movies.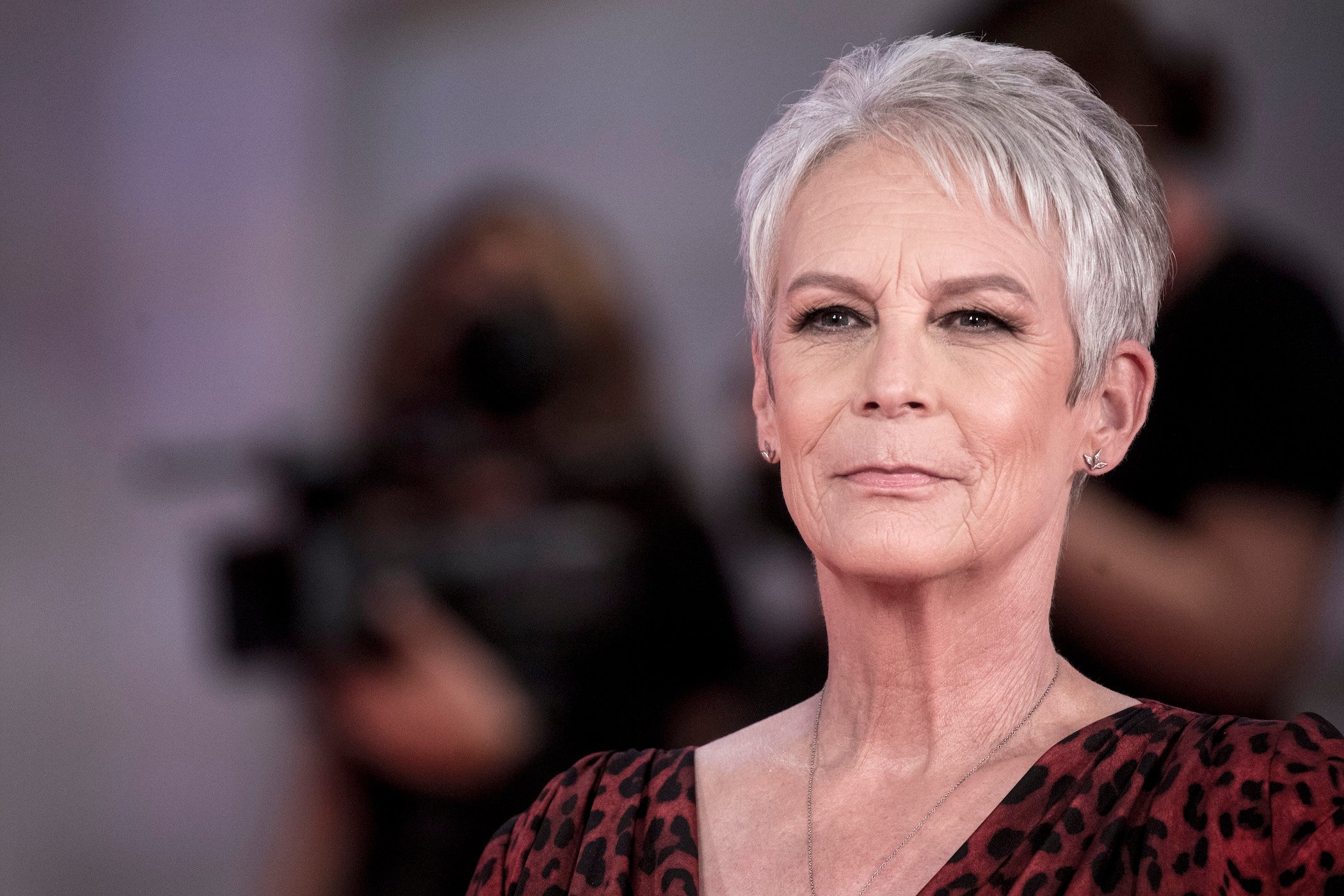 There are plenty of non-horrific Jamie Lee Curtis movies
Curtis made her film debut in John Carpenter's Halloween. Afterward, she appeared in a slew of horror films such as Prom Night and The Fog. Her horror credits thus established her as a scream queen. But the actor pursued several other projects throughout her career.
Curtis starred in several cult classic comedies, including A Fish Called Wanda. Later, she won several accolades and a Golden Globe Award for James Cameron's comedy True Lies. Since the 1990s, Curtis has worked on multiple comedy flicks. However, many recognize her for the early 2000s movie Freaky Friday.
The You Again actor also branched out from show business. She published the children's books Today I Feel Silly and Other Moods That Make My Day. Curtis is also a blogger for The Huffington Post.
What did Jamie Lee Curtis say about her 'Halloween' movie success?
The Venice Film Festival was a back-to-back feature of Halloween Kills and a lifetime achievement award for Curtis. The actor didn't receive the award solely for her horror franchise. Nevertheless, Curtis proudly debuted the upcoming Halloween movie.
Later, the actor reflected on her scream queen status. According to The South African, Curtis acknowledged that the role of women in horror movies has changed since 1978.
"I was in horror films for a long time," Curtis said. "It gave me a foothold into the business, but the women's movement hated me…Now, today, the women's movement would love Laurie Strode…her strength, her ability to fight back against adversity, and yet somehow it was anti-feminist then."
The Halloween actor also admitted that she had "never been to an acting class." This surprises some horror fans because of Curtis' role as Laurie Strode. Then, Curtis explained how her dislike of horror movies enabled her performance skills.
"But I hate [horror] movies," Curtis confessed. "I loathe them. I do not like to be frightened. So it's a natural talent—that genuine emotional connection to being afraid. You're watching that happen on screen."
The new 'Halloween' movie will stream on Peacock
After Universal premiered Halloween Kills at the Venice Film Festival, the studio decided on a day-and-date release. The new horror flick will debut in theaters and on Peacock on Oct. 15.
The announcement arrived amid rising pandemic concerns. However, Universal Pictures already found success with the streaming service before. But movie fans speculate whether streaming releases will be the permanent future.
Disney premiered Cruella in a hybrid release. When the studio released Jungle Cruise, Disney announced viewers could rent and purchase it only one month later.
Now that Halloween Kills will stream on Peacock, Universal could explore the same type of release in the future. Since it will distribute Mission Impossible 7, some viewers wonder if the action movie will also have a hybrid release.
All in all, Universal will measure the financial success of Halloween Kills to decide on any other productions.
RELATED: 'Halloween': How Long Did it Take to Film the Original 1978 Horror Movie?