'Halo' Episode 5 Release Date and Time: A New Artifact
Tensions are getting high in 'Halo' as Master Chief discovers more about his humanity, and fans can't wait to see what's next. Here's the release date for 'Halo' Episode 5.
Halo is just about halfway through season 1 on Paramount+, and the tension gets higher in every episode. In the latest installment, Master Chief returned to his home planet to find answers about his connection to the Covenant artifact. Where will his discoveries take him next? Here's the release date and time for Halo Episode 5, plus what fans can expect.
[Spoiler alert: The following story contains spoilers for Halo Episode 4, "Homecoming."]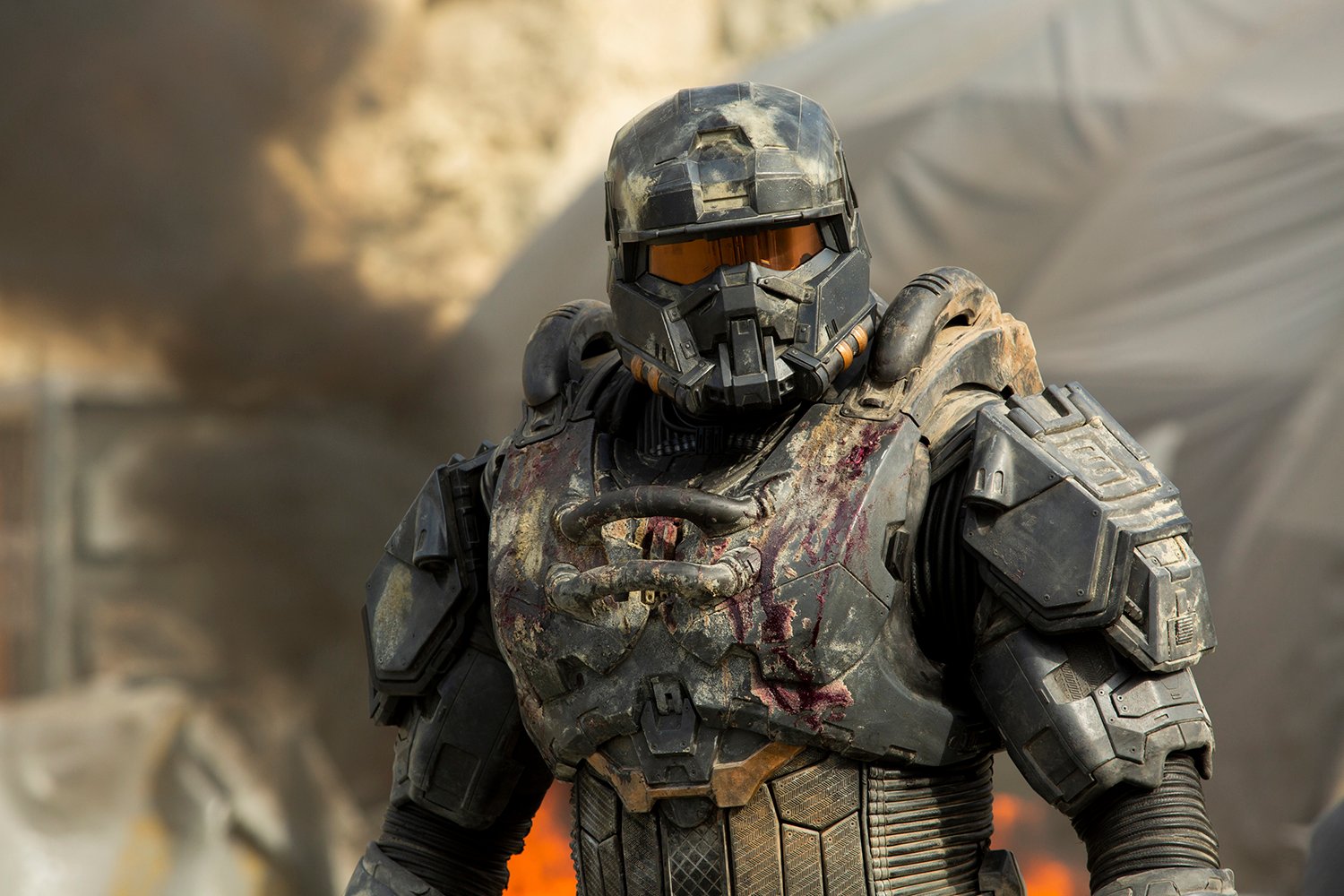 'Halo' Episode 4 recap: Master Chief discovers more about his childhood
In episode 4, "Homecoming," Master Chief (Pablo Schreiber), Dr. Halsey (Natascha McElhone), and Adun (Ryan McParland) traveled to Eridanus II, where Chief spent his childhood before the UNSC took him in. Chief hoped to find a second Covenant artifact that he might have buried as a child, but he had no such luck. Instead, he found a box filled with strange drawings.
Hoping to figure out their meaning, Chief looked back on some of his childhood memories. He recalled meeting Halsey in his home, leading him to feel suspicious of her intentions. Chief also remembered finding a cave of sorts that contained another artifact, and sure enough, it was still there.
Elsewhere, Chief's decision to remove the pellet that suppressed his emotions inspired his team member, Kai (Kate Kennedy), to do the same. In a moment of self-expression, she added pink dye to her hair and formed a bond with Dr. Keyes (Olive Gray). Keyes warned Kai about Halsey, telling her that Halsey tends to get "uncomfortable" when her creations — i.e. the Spartans — start acting too "human."
Finally, viewers saw Kwan Ya (Yerin Ha) and Soren (Bokeem Woodbine) land on Madrigal, where Kwan hoped to become the new leader in the revolution against the UNSC. Unfortunately, dangerous leader Vinsher Grath (Burn Gorman) had already taken control of the planet without much struggle from its inhabitants, who want protection from the Covenant. Kwan and Soren also had to fight off a bounty hunter sent by Vinsher.
When does 'Halo' Episode 5 come out? Release date and time
Paramount+ will continue to follow Halo's Thursday release schedule, dropping episode 5 on Thursday, April 21. Fans on the west coast can access the episode at 12 a.m. PT, while east coast viewers can tune in starting at 3 a.m. ET. Here's what the schedule looks like for the rest of the season:
April 28: Ep. 6
May 5: Ep. 7
May 12: Ep. 8
May 19: Ep. 9
Microsoft is still offering a 30-day free trial of Paramount+ to Xbox Game Pass Ultimate subscribers. Halo fans can unlock the deal now to watch season 1 of the adaptation.
'Halo' Episode 5 preview: 'Spaced Out'
Paramount Plus included a brief sneak preview of Halo Episode 5, "Spaced Out," in a discussion video with Cortana actor Jen Taylor (seen above). It looks like Chief will bring his team of Spartans to Eridanus II so they can extract the second artifact from the cave. However, with Kai's pellet removed, she'll begin to question everything.
New episodes of Halo drop every Thursday on Paramount+. Stay tuned to Showbiz Cheat Sheet for more updates.