'Halo' Episode 7 Release Date and Time: Kwan's Revolution Begins
'Halo' Episode 7 will shift its focus to Kwan and her mission to take over the rebel fight against the UNSC on the planet Madrigal. Here's when to watch.
Halo fans who are interested in seeing more of Kwan Ha's story will definitely want to tune into the next episode on Paramount+. After focusing on Master Chief and Makee in episode 6, it's time to shift gears back to the planet Madrigal to see where Kwan ended up in her journey with Soren-066. Halo Episode 7 promises plenty of action as bounty hunters swarm Kwan — here's the release date, time, and what to expect.
[Spoiler alert: The following story contains spoilers for Halo Episode 6, "Solace."]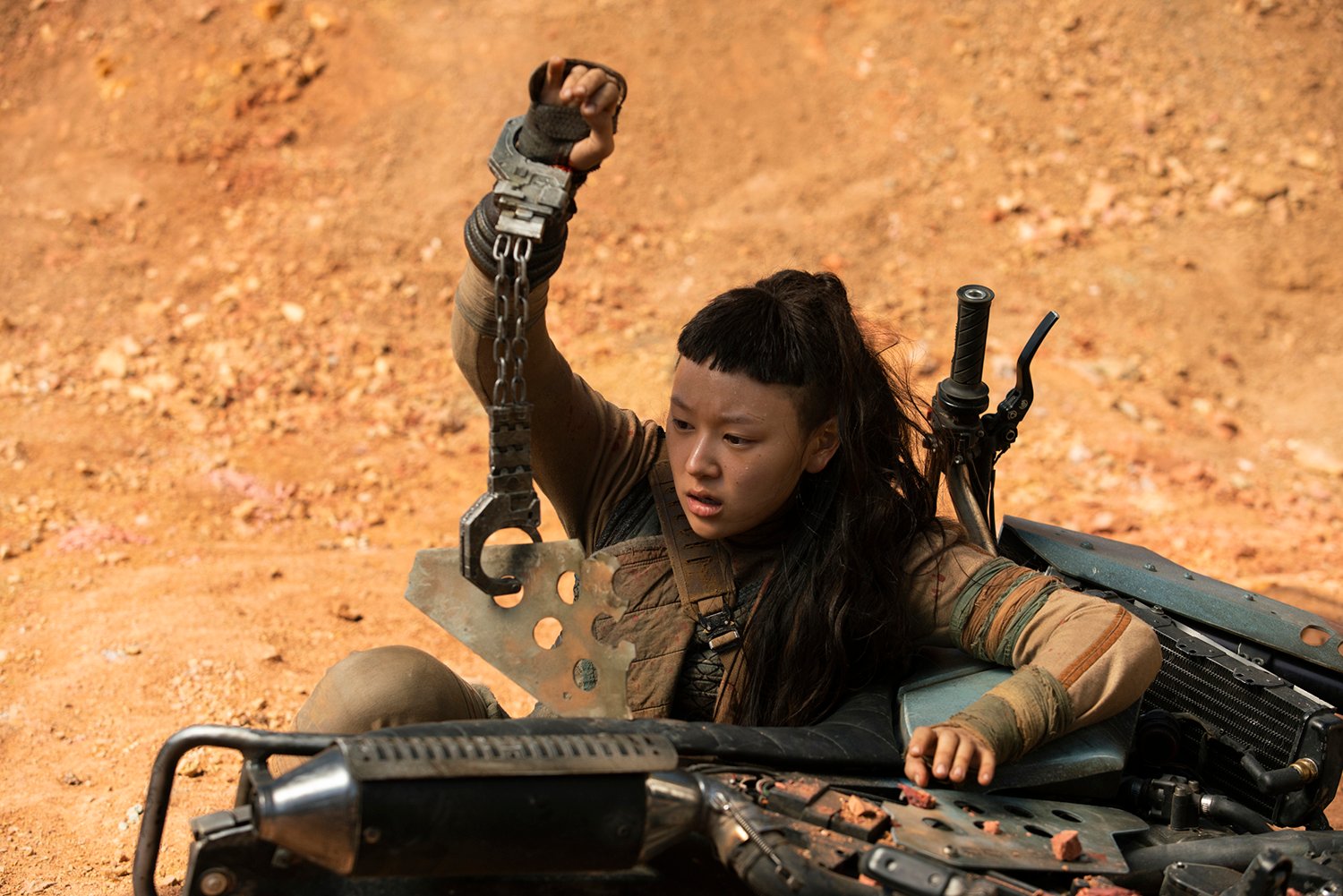 'Halo' Episode 6 recap: Makee and Master Chief's connection, explored
After losing the second artifact in a battle against the Covenant on the planet Eridanus II, Master Chief (Pablo Schreiber) and the UNSC were left with only the Covenant's Blessed One, Makee (Charlie Murphy). She claimed to have been kidnapped and held prisoner by the Covenant and offered to help the Spartans find the stolen artifact.
Master Chief had his suspicions about Makee, and understandably so. However, she convinced him that he was also a Blessed One, just like her. Determined to figure out what this meant, Chief had to touch the first artifact one more time, even though it was becoming detrimental to his health.
Making contact with the artifact again almost killed Chief, as his body started shutting down. Interestingly, Makee's shut down at the same time, proving that she and Chief were somehow connected. Then, their vitals suddenly synced up as they found projections of each other on Halo.
Elsewhere in episode 6, Chief angrily locked Dr. Halsey (Natascha McElhone) in her lab and nearly killed her with deadly gas because of the secrets she kept from him about his childhood. He saved her at the last second but threatened to let her die next time.
Halsey then found herself in hot water with the UNSC as they interrogated her about the inhumane Spartan program, in which she kidnapped children and replaced them with clones. She also used illegal cloning to create Cortana (Jen Taylor). The UNSC expelled her from the program, putting Dr. Miranda Keyes (Olive Gray) in charge. Still, Halsey found a way to conduct research and communicate with Cortana from a remote location.
When does 'Halo' Episode 7 come out? Release date and time
Keeping up with its steady Thursday release schedule, Halo Episode 7 has a release date of Thursday, May 5. Paramount+ drops new episodes at 12 a.m. PT, which translates to 3 a.m. for fans on the east coast. Here's the release schedule for the remaining two episodes after that:
May 12: Ep. 8
May 19: Ep. 9
Fans will need a subscription to Paramount+ in order to watch the video game adaptation. Thankfully, Microsoft is still offering a 30-day trial of Paramount+ to Xbox Game Pass Ultimate Subscribers. Those who claim the offer can watch Halo Season 1 for free.
'Halo' Episode 7 preview: The hunt for Kwan continues
Halo Episode 6 didn't show much of Kwan Ha (Yerin Ha), save for a brief moment where Master Chief pictured her in the room with him. The next episode will make up for her absence by focusing on Kwan's journey on Madrigal. As fans may recall, in Halo Episode 5, Soren (Bokeem Woodbine) handcuffed Kwan to his bike to keep her out of trouble while he went off to look for a ship. After a few frustrating hours, she finally broke free and ran off.
Now, in episode 7, Kwan will have to avoid getting killed by bounty hunters — and possibly an angry Soren. The episode's trailer, as seen above, shows corrupt rebel leader Vinsher Grath (Burn Gorman) telling Kwan, "There is no hope or escape." However, Kwan will find possible allyship in a mysterious group of people — will they help her avenge her father's death?
New episodes of Halo drop every Thursday on Paramount+. Stay tuned to Showbiz Cheat Sheet for more updates.