'Halo': Get Shredded Like Master Chief With Pablo Schreiber's Workout
'Halo' went behind the scenes to share how Pablo Schreiber transformed into Master Chief using an intense workout and diet routine.
You don't need physical augmentation to get muscles like a Spartan. In a new behind-the-scenes video for Paramount+, Halo star Pablo Schreiber showed how he transformed into Master Chief using an intense workout and diet routine. Additionally, the actor addressed the challenges of playing such a strong and unique character, including packing on 50 pounds of armor.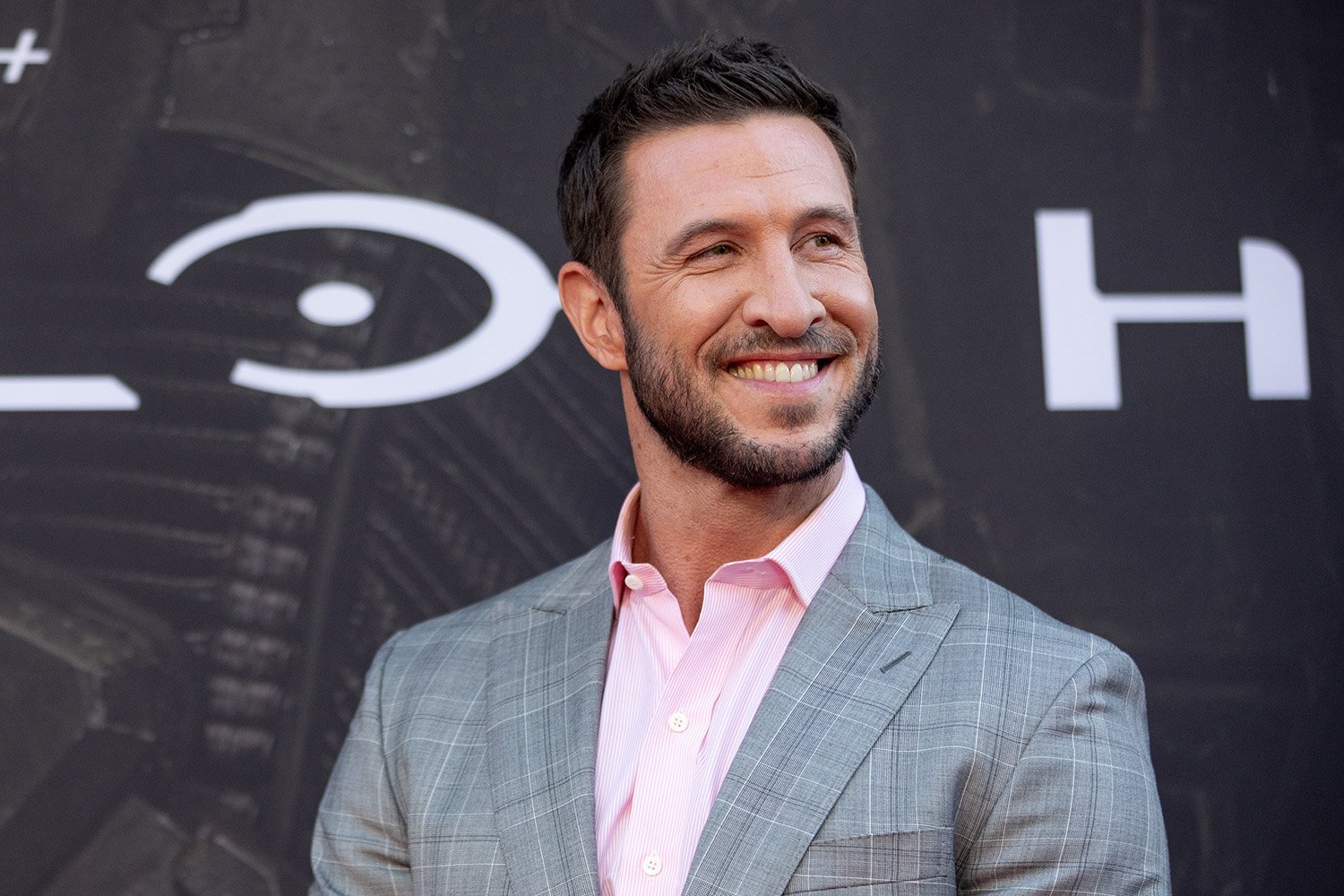 Pablo Schreiber opened up about the physical challenges of playing Master Chief in 'Halo'
Schreiber's Master Chief is a heavily modified supersoldier who has trained since childhood to eliminate threats for the UNSC Naval Special Warfare Command. In the Halo video games, Master Chief always wears heavy full-body armor, including his signature auburn visor helmet, all of which enhance his strength. In Schreiber's case for the TV series, the armor doesn't quite have the same effect.
"It's 50 pounds of plastic, and the suit is meant to make you superhuman — it enhances the Spartan's capability for his performance tenfold," the Den of Thieves star told The Hollywood Reporter. "In reality, it's the opposite. It's a challenge to manipulate a cumbersome costume and find ways to shoot it so it looks like you're super capable."
Behind-the-scenes' Halo' footage shows Pablo Schreiber's Master Chief workout routine
Schreiber had to make sure he was physically ready to play Master Chief. In the "Making of Master Chief" video above, the actor admitted he's always been a "very thin, skinny person by nature." So, gaining muscle has become a challenge in itself. That hasn't stopped Schreiber from putting in hard work, though.
According to Schreiber's trainer, Eddie Raburn, much of the focus was to work on Schreiber's chest strength. Glimpses of his routine showed Schreiber doing dumbbell curls, deadlifts, barbell chops, cable pulls, and more. Of course, cardio was also a key factor. While on location in Budapest, Schreiber and his fellow Spartans sprinted through trails and up staircases.
The other half of Schreiber's routine revolved around his diet. He said he consumed a whopping 5,000 calories a day.
"It's a massive undertaking in and of itself," Schreiber added. "Getting all those calories in me, perfecting the mix of 40 percent carb, 40 percent fat, 20 percent protein."
Recovery is just as important in Pablo Schreiber's routine
Schreiber's routine always began and ended with things that would aid his recovery. He told Men's Journal that he always stretched before his workouts and incorporated "mobility work" during his training.
"I was getting massages throughout the week, which were crucial. I'm huge on ice baths. I was doing those at least weekly," he added. "I have an ice bath at home that I'll sit in for five to 10 minutes, so I'm doing that throughout the year."
Schreiber also shared some of his favorite workout and recovery tools with Men's Health. For example, he often used an iron neck that strengthened his neck and protected his spine. He also used a Pso-Rite to relieve muscle and back tension.
New episodes of Halo drop on Thursdays on Paramount+. Stay tuned to Showbiz Cheat Sheet for more updates.