'Halo': Pablo Schreiber Didn't Play the Games Much, But He Attended 'Master Chief Boot Camp'
'Halo' star Pablo Schreiber revealed that he got to know his character, Master Chief, not by playing the games, but by studying him extensively.
Pablo Schreiber is well-versed in the world of Halo, but not because of the video games. In a recent interview, the actor revealed that he prepared for his upcoming role as Master Chief by studying the character's background and Halo's history extensively. Now that he has such a deep understanding of the Halo universe, he's excited to share that knowledge with the world through Paramount+'s Halo TV show.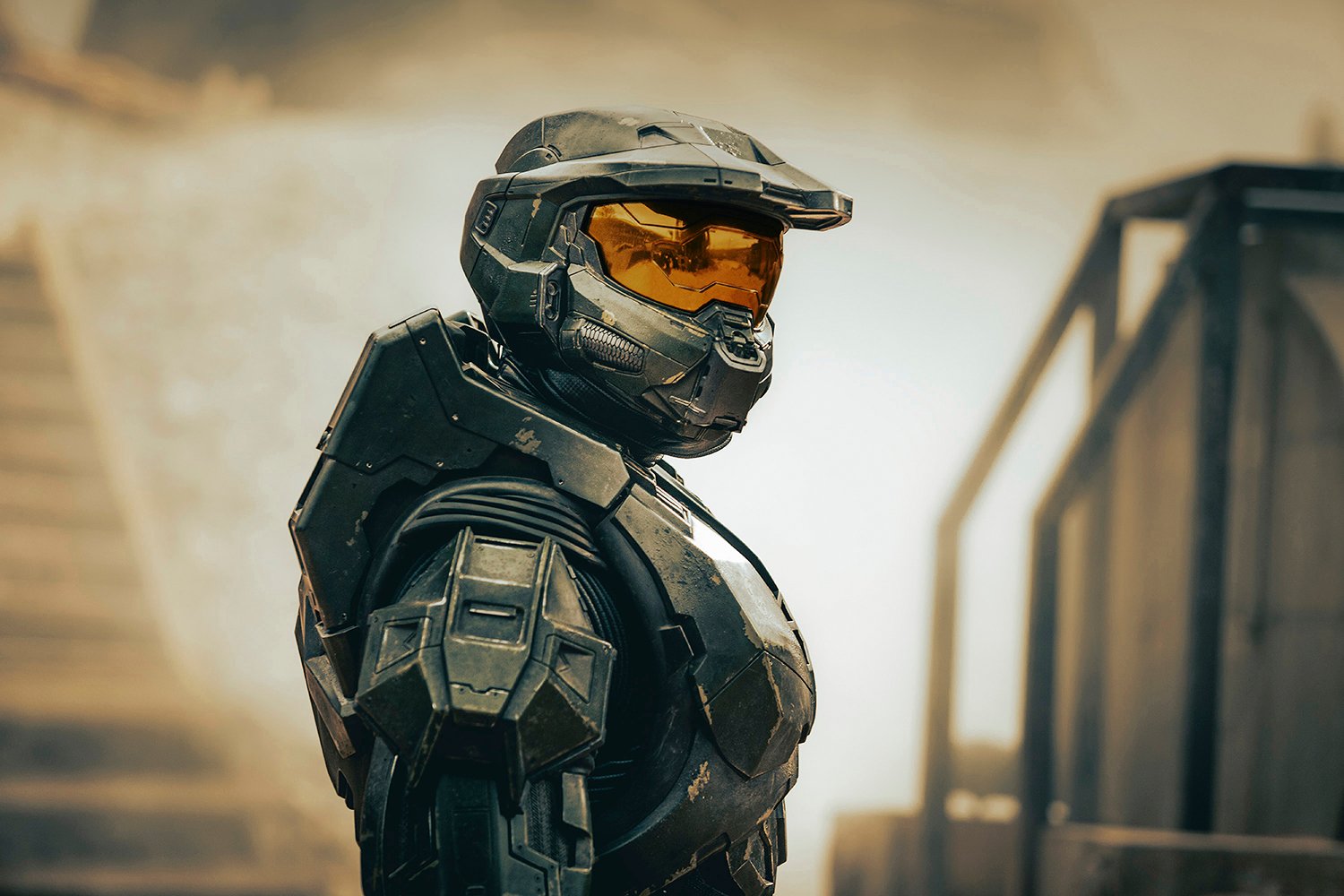 'Halo' showrunner Steven Kane admitted the creators 'didn't look at the games'
The Halo video game series dates back to 2001 with Halo: Combat Evolved on Xbox. Since then, more than a dozen sequels have joined the series, including a few spinoffs. However, the Halo franchise is much bigger than its video games, having grown to include novels, graphic novels, animated series, and even encyclopedias. Halo's canon now spans thousands of years with hundreds of important events and key characters.
Because the broader Halo canon is so extensive, the team behind the Paramount+ adaptation didn't bother focusing on the video games. Showrunner Steven Kane told Variety that they didn't even "look at" or "talk about" the games.
"We didn't talk about the game. We talked about the characters and the world," Kane added. "So I never felt limited by it being a game."
Instead of playing the games, Pablo Schreiber studied up on Master Chief and 'Halo' history
Even Master Chief himself, Schreiber, never played the Halo games, although he never really had a chance to. The Den of Thieves star explained to GameSpot recently that he didn't have a TV or video games growing up. The most he interacted with Halo was a few multiplayer matches at his friends' houses.
When Schreiber signed on to play Master Chief in 2018, he suddenly had to become a Halo expert — or at least have some pretty extensive knowledge. So, he visited Halo developer 343 Industries for a "boot camp."
"[It's] basically just like an information download," Schreiber said. "[I] got as much Halo, backstory, information, and history as I could in about five days."
Schreiber's research didn't end there, as he was sent home with massive piles of homework to study.
"From beginning to end, everything that had been established inside the video games I had at my disposal. But then beyond that, they sent me a couple of novels, they sent me some graphic novels, all the animated shorts, all the live-action films," he continued.
Pablo Schreiber is ready to share 'Halo's 'deep and rich' universe
Schreiber's Halo studies were "overwhelming" at times because of just how much there was to know. However, he said it really helped him gain a solid understanding of what the Halo TV series would tackle. Plus, it made him all the more excited to share Halo's stories with a new audience.
"That's where my excitement began as a creator and as a storyteller, that I was going to have access to all of this information for storytelling purposes, but also that we were going to have the honor, really, of bringing this amazing universe to so many millions of people who haven't played the game or experienced the game," he concluded. "They now get to see why we love this universe so much."
Halo premieres on March 24 on Paramount+.