'Halo' Season 1 Release Schedule: Episode Dates and Times
The Halo TV series is less than one week from release, bringing a new sci-fi adventure to Paramount+. Here's the Halo Season 1 episode release schedule and how to watch, so fans never have to miss the newest chapter of the adventure.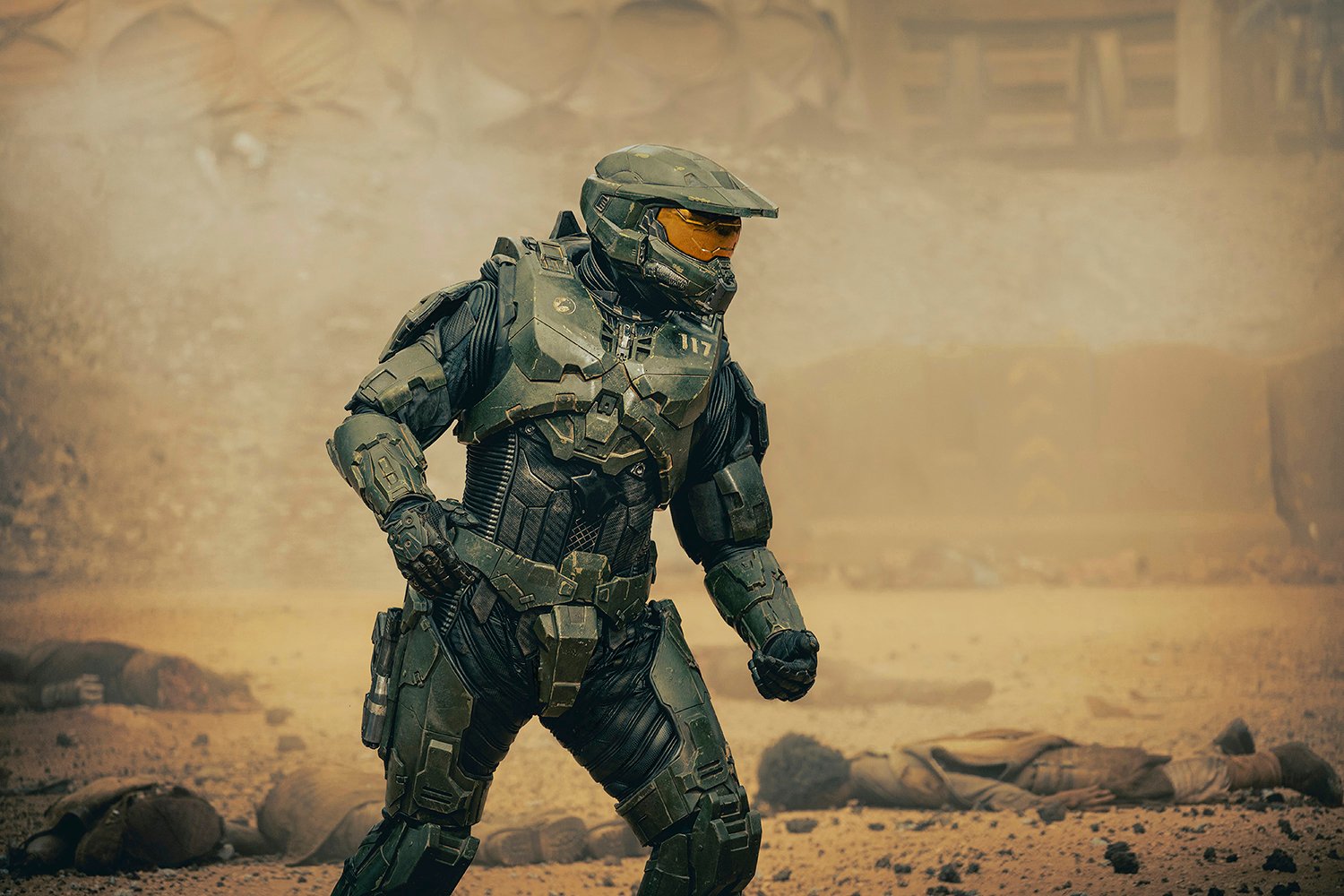 What is the 'Halo' TV series about?
Based on the hit video game franchise, Halo follows a war between aliens (the Covenant) and humans in the 26th century. A genetically-engineered supersoldier named Petty Officer John-117, a.k.a. Master Chief (Pablo Schreiber), must lead the fight against the Covenant alongside his partner, an AI construct named Cortana (Jen Taylor).
In addition to following the Human-Covenant War, the Halo TV series draws from the franchise's broad canon to build personal stories for the characters. This is especially true for Master Chief; showrunner Steven Kane told Variety that the show sees the soldier "discover his own humanity."
The Halo TV series generally follows the video games' plot. However, it takes place in an alternate timeline to the games (the Silver Timeline), so some events will have different outcomes, and some are entirely new. This way, Halo can honor longtime fans of the franchise while still welcoming newcomers.
How to watch 'Halo' Season 1 episodes
Halo will launch exclusively on Paramount+, so fans need a subscription to the streaming service in order to watch. Paramount+ offers an Essential plan (limited ads) and a Premium plan (no ads except for live TV), each giving access to a huge library of movies, television shows, and Paramount+ originals. Additionally, the service airs sports events like soccer, basketball, and football.
Beginning on March 23, Microsoft is offering a 30-day free Paramount+ membership to Xbox Game Pass Ultimate subscribers so that Halo fans can tune in to the series. If fans claim the Paramount+ membership on Halo's premiere day (March 24), they should be able to watch five out of nine episodes for free.
'Halo' Season 1 episode release dates and times
The first episode of Halo will drop on Paramount+ on Thursday, March 24, at 3 a.m. ET. For fans on the west coast, that's 12 a.m. PT. After that, the service will add one new episode every week. Here's the full release schedule, provided there are no delays:
March 24: Episode 1
March 31: Ep. 2
April 7: Ep. 3
April 14: Ep. 4
April 21: Ep. 5
April 28: Ep. 6
May 5: Ep. 7
May 12: Ep. 8
May 19: Ep. 9
'Halo' is already returning for season 2
The first nine episodes of Halo will not be the last. As Deadline reported, Paramount+ already renewed the series for a second season back in February. However, a release date for season 2 has not yet been set.
"Halo is an expansive, world-building opportunity for Paramount+, and we're thrilled to give fans a second season to look forward to before we launch the series next month," Paramount+'s chief programming officer, Tanya Giles, said at the time. "Halo will deliver a thrill-ride for fans of the game and non-gamers alike, as it ties together stunning visuals with a deeper look at the personal stories behind these iconic characters, all set within an epic battle for the future of humanity."
Stay tuned to Showbiz Cheat Sheet for more Halo updates.