'Halo' TV Series: Cortana's Controversial Redesign Makes Her 'Feel Like Real AI,' According to EP
343 Industries' Kiki Wolfkill has explained why the Paramount+ adaptation of 'Halo' decided to give Cortana a new look.
Sorry, Halo fans, Cortana's new look is here to stay. When Paramount+ debuted the first trailer for its new Halo TV series back in January, many longtime fans of the video games took issue with how the series changed Cortana, an artificial intelligence figure in the Human-Covenant War. However, according to executive producer Kiki Wolfkill, her updated appearance was necessary to make Cortana better fit for her environment. Here's why.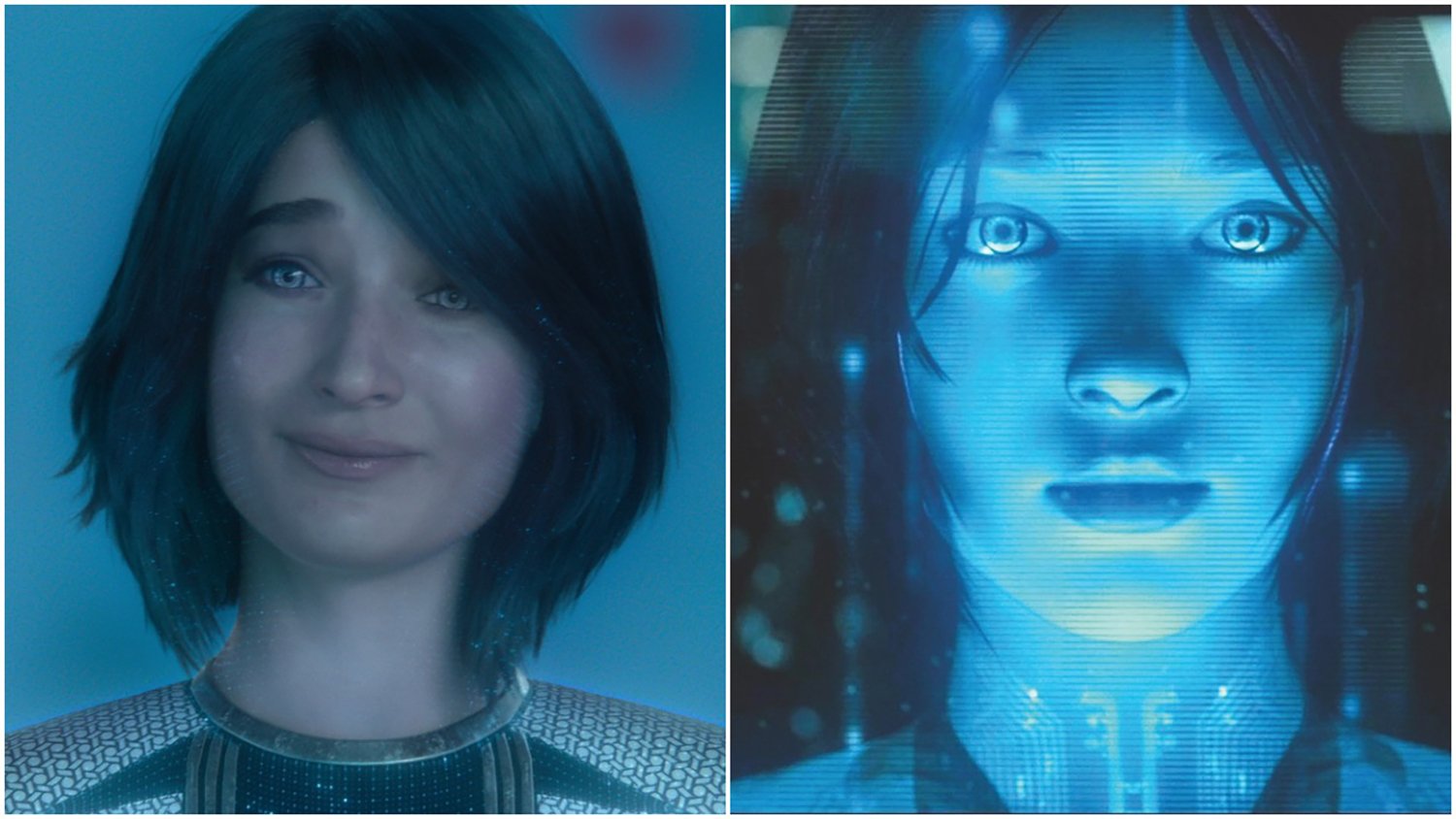 'Halo' fans expressed outrage over Cortana's new look in the TV adaptation
Cortana appeared for only a brief moment in Paramount+'s Halo trailer. But, that brief moment was enough to send many viewers into an outrage. The first thing people noticed was the absence of Cortana's signature blue, holographic look. Instead, she looked more human.
"Make her blue, cowards," one Reddit user wrote in response to the trailer.
"The trailer was epic, but wtf have they done to Cortana?" another person asked on Twitter.
Some fans hoped the backlash would push Paramount to bring back the old Cortana, similar to how the studio redesigned Sonic the Hedgehog after a controversy over his appearance.
Cortana 'has to feel real' in the 'Halo' TV series, the executive producer says
At this point, it doesn't look like Paramount will budge on its decision to change Cortana. However, Halo TV series EP Kiki Wolfkill says there's a good reason for it. Speaking to GamesRadar+, Wolfkill explained that Cortana's look in the show is just the latest form in her evolution.
"It's so funny because we change her design for every game. And a lot of that is driven by technology," Wolfkill pointed out. "A lot of the design changes as we progress[ed] through the game generations was because we had access to better graphics, technology, more pixels, and more effects. And so it's always been about adapting Cortana to the environment."
Cortana's appearance in the Halo TV series is just an example of what AI would look like after several years of technology updates. In this stage, it only makes sense that she would look more like a human yet still behave like AI.
"It's so very different from the games in that she has to feel real. And by that, I don't mean feel like a real human," Wolfkill continued. "She has to feel like a real AI, a real hologram, and be a character that real people are acting against. … That was really the impetus in designing her – how do we make her feel very tangible in this Halo world?"
Long-time Cortana actor Jen Taylor welcomes the changes to her character
For what it's worth, Jen Taylor, who has voiced Cortana since 2001's Halo: Combat Evolved, is on board with the changes. She'll play Cortana once again in the Paramount+ series, and she admitted she's excited about the new look.
"I understand why people are protective of that [original design]," Taylor told GamesRadar+. "I am curious to see how it's received. I'm interested in seeing something different and seeing something new."
Plus, the new Cortana extends past the superficial. Taylor teased that her character is overall "pretty different" than what Halo fans might be used to.
"She has different goals than the Cortana that we have known in the past 20 years. So that is really fun. I get to do some slightly different things," Taylor concluded.
Halo premieres on Paramount+ on March 24.