'Halo' TV Series Has Many Seasons Planned but 1 Person Isn't Coming Back
'Halo' producers discuss their plans for future seasons, even though one of the major creatives has decided to step back after season 1.
It took over 20 years from the release of Halo on the Xbox for a live-action adaptation. An attempted movie stalled out, but Halo is coming to Paramount+. Executive producers confirm they hope to do many more seasons of Halo should Paramount+ order more, but one creator is bowing out.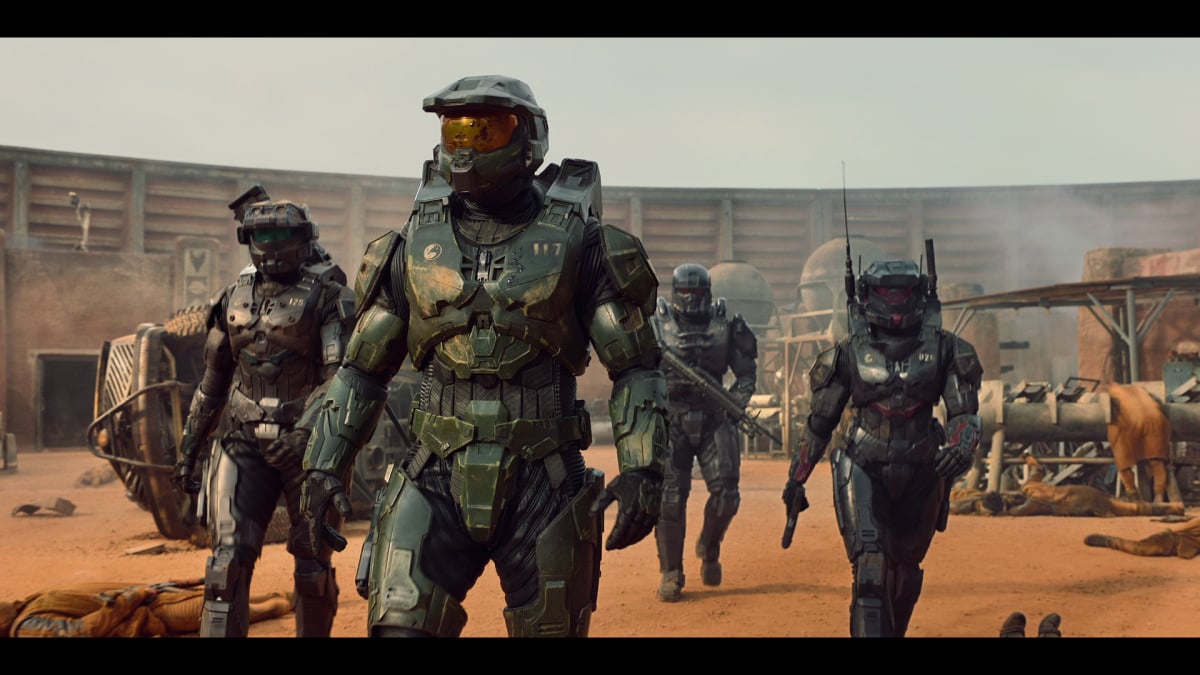 Paramount+ presented a Halo panel for the Television Critics Association on Feb. 1. Producers spoke about their future plans and who wasn't returning. Halo premieres March 24 on Paramount+.
How many seasons will the 'Halo' TV series be?
Executive producer Justin Falvey did not set a number of seasons for the Halo TV Series, but indicated they have many more planned. They are actively hiring a new showrunner, and Dave Weiner is in the running. 
"Our intention is to produce several seasons of the show," Falvey said. "There's a lot of story to tell.  We have so many buckets we can dip into with these pre-existing characters and these new characters and these worlds, literally the universe.  Talk about a world-appealing show. It speaks on every level to execute that wonderfully with the people that we have in place. So hopefully we'll be doing this for some time now."
Steven Kane will not return to showrun the 'Halo' TV series
The Halo TV series was in development for years, too. It began as a Showtime series, and Kyle Killen first developed the show with director/executive producer Rupert Wyatt in 2018. Wyatt left over scheduling conflicts and Killen left in 2021. Steven Kane was on board to help Killen, but he's not staying either. EPs Kiki Wolfhall, Darryl Frank and Falvey will remain.
"They figured out stuff before I even got there," Kane said. "Then Kyle came in there and carved out of this massive canyon some amazing story. So, I came in rather late and I benefited from all the work that came before me. And I never really thought it would be a more than a one season thing, just because of the amount of work it takes. It's a very challenging show to write and produce. And, so, I came in and sort of redeveloped and fleshed out and did my work."
Steven Kane can't stay on location 
The Halo TV series films in Hungary, and Kane points out you can't showrun remotely. So he is returning to his family while a new team picks up the baton on Halo Season 2.
"I was in Hungary for close to two years out of the three I was working on it," Kane said. "As much as I enjoyed every minute of it, it's a long time to be away from my family.  And my kids were in their final years of high school, so I didn't want to leave again. So, while making Halo will go down for me as a career highlight, I knew I could really only do it for one season."
Kane may keep a hand in the Halo TV series, but only from a distance. 
"If and when there's a second season, I'm going to take a step back and consult and be available for the new people," Kane said. "We'll have a new team come in with some fresh eyes to pick up where I left off, which I think is kind of great for the show, just to keep bringing in new people. It's such a big world that it takes ten times more work and energy than any normal show. So bringing in fresh eyes to go from there is going to be exciting for the show.  And I'm excited to see what comes next."