The Real Reason Why Halsey Wanted BTS' Suga to Collaborate On Her New Album Will Send Shivers Down Your Spine
The friendship between BTS and Halsey is unmatched, but their artistry is on another level. The South Korean septet enlisted the soloist from New Jersey for the hit Map of the Soul: Persona track, "Boy With Luv." Later, Halsey invited BTS' Suga to collaborate on a new record, titled "SUGA's Interlude." Now, upon the full release of her third studio album, Manic, Halsey is revealing details about her new body of work, including how getting to know BTS led to her collab with Suga. 
Halsey discusses her friendship with BTS and 'Boy With Luv'
When speaking with Zane Lowe for Apple Music's Beats 1 Radio, Halsey opened up about her friendship with BTS and how that eventually prompted the "Boy With Luv" collaboration.
"I met them in person for the first time and then I hung out with them a couple of times on a bunch of different occasions, just wanting to get to know them and understand them on a personal level," Halsey said. "We weren't even talking about doing any collaboration. But we always knew we wanted to do one."
She also revealed BTS was the first to initiate the collaboration. And ultimately, "Boy With Luv" ended up becoming an "awesome experience" for the music artists.
"It was really incredible because it was the last song anybody expected us to do," Halsey said. "They have some really dark stuff in their catalog and so do I. It was a fun and really awesome experience for both of us … it was a historical moment."
Then in an interview with The Korea Herald, the 25-year-old singer delved deeper into her shared experience with BTS.
"I flew to Korea to film the music video for 'Boy With Luv' and got to spend some time there, and see how they work, how they make music video, and how dedicated they are to dancing and making sure everything is perfect," Halsey said. "It definitely inspired me to maintain that kind of dedication with my art as well."
Halsey reveals why she chose BTS' Suga to collaborate on 'Manic'
In the above interview with Beats 1 Radio, Halsey explained how her collaboration with Suga happened. And it seems like the creation of "SUGA's Interlude" reflects the genesis of "Boy With Luv" — it happened after deepening their understandings of one another.
"So I spent time with them and got to know a lot of them on an individual level," Halsey said. "I know their hobbies and tastes and what sense of humor they have. Like which joke's gonna land with one of them and which joke's not gonna land with another. Then I started exploring their solo music a little bit more."
She continued: "With Suga, I got into Agust D, which is his solo project. I was looking up lyric translations and I was blown away. I was like, 'This stuff is so introspective.' The content is about mental health and his inner turmoil. And he's a really quiet guy in real life, and I was just moved."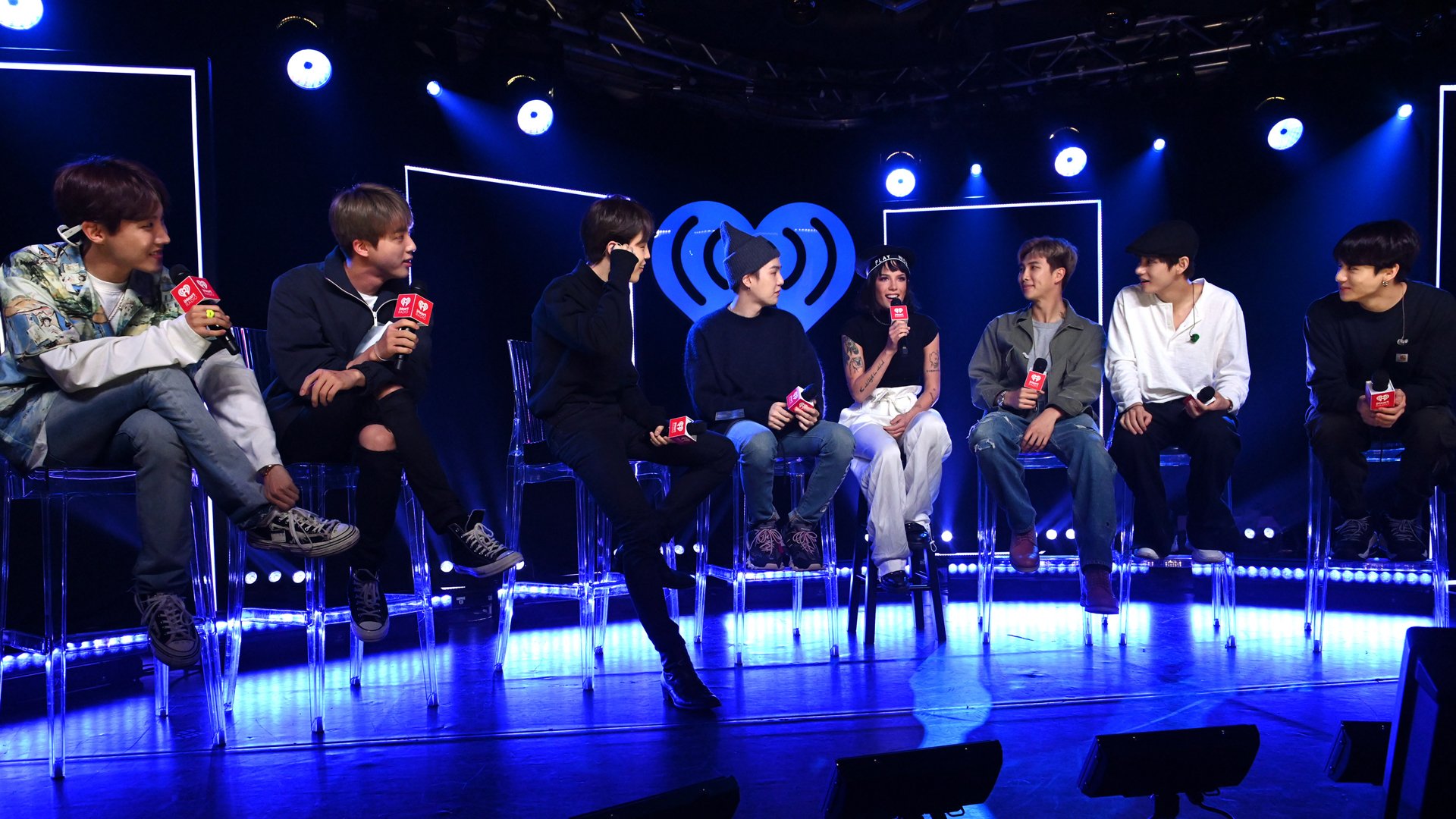 Halsey also noted some fans might have expected a collaboration with RM, due to their close friendship, or another BTS member with a similar singing voice that is "airier and a little softer." However, Halsey felt the most connected to Suga's lyrical musings.
"Suga was probably the last member of BTS that anyone would have expected me to collaborate with. And the one whose lyrical approach I felt the most connected to," she said. "I knew I had to have him be apart of this record. I knew he would get what it feels like to be manic, to be introspective."
With brutally honest and vulnerable tracks like "929" and "More," it's clear "SUGA's Interlude" was the perfect fit to help Halsey tell her story in Manic. But, given their shared musical wavelength, will Halsey and Suga continue working together on future projects — perhaps Suga's next Agust D mixtape? At this point, fans can only hope.
Read more: BTS: Will the 'Ego' Comeback Trailer Feature J-Hope or Jungkook? These Theories Will Make You Think Twice