Halsey Claps Back at a Talk Show Host Who Almost Insulted BTS
BTS fans' love of Halsey grew even more after she defended the group on a talk show.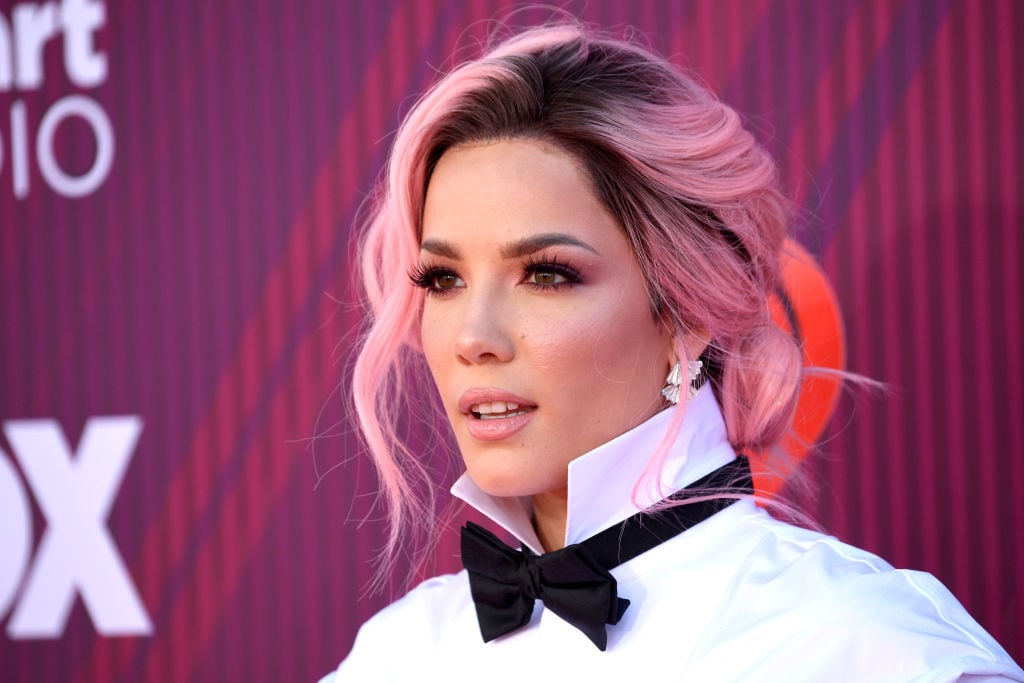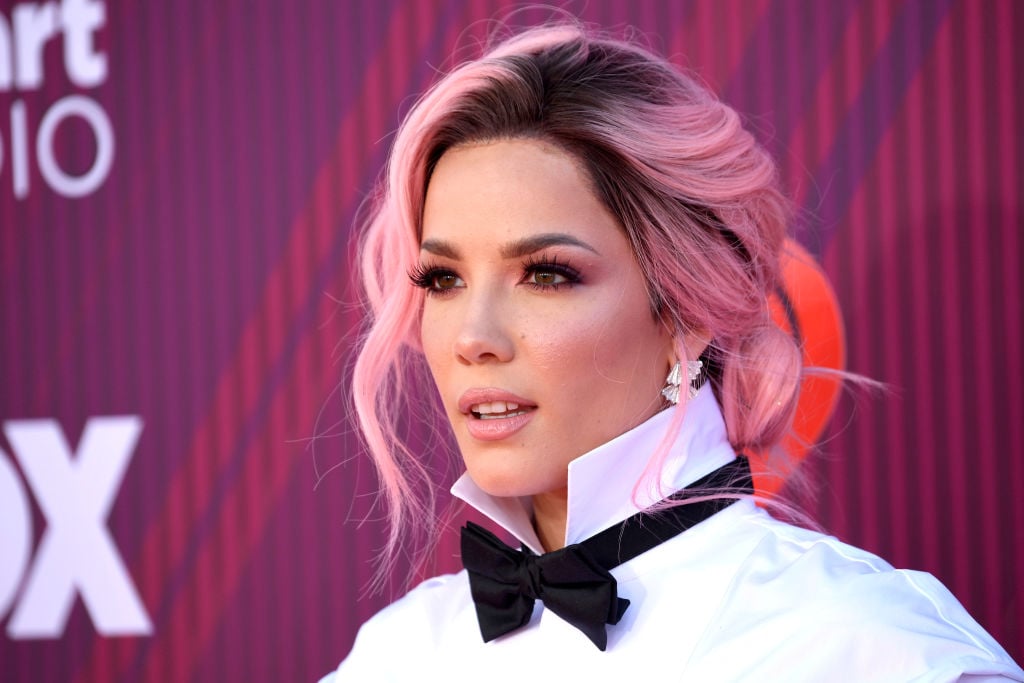 Halsey and BTS collaborated on the song "Boy With Luv" in 2019, but they have actually been friends for years. She first met the group in 2017 at the Billboard Music Awards. When Halsey appeared on Quizface, a talk show through Capital FM, she was quick to defend the members of BTS.
The talk show host insinuated BTS might not be talented
Halsey appeared on the talk show Quizface hosted by Capital FM. During the interview, the host asked Halsey about her friendship with BTS. He presented the singer with a BTS coloring book and then asked Halsey if she had a favorite member of BTS.
"Um, it depends on the day," she responded. "I like all of them equally. They're all very special to me."
As Halsey colored the coloring book, the host quizzed Halsey on her knowledge of other musical artists. The questions ranged from topics like the names of Taylor Swift's cats to songs from Ariana Grande's recent album. The host then brought up BTS again.
"What does BTS definitely not stand for," he asked.
"Um, Big Time Sad," said Halsey.
"Yeah, correct. You could have had Bad…" The host then trailed off.
"Talk show host?" Halsey quipped without looking up from the coloring book.
After Halsey's quick comeback, laughter can be heard in the background of the video. The host stared into the camera and took a moment to recover while Halsey laughed along with someone off screen.
BTS ARMY loved Halsey's response to the talk show host
BTS fans love Halsey for her genuine friendship with the seven members. After the interview became available online, video clips of Halsey's comeback circulated social media. It's safe to say BTS fans admired Halsey for defending BTS's talent. Fans also appreciated Halsey not picking a favorite member as BTS hopes everyone treats each member equally.
"'bad…' 'talk show host?' halsey has the army inside of her," wrote a fan on Twitter.
Another fan wrote, "Halsey said OT7 or GO HOME & shut the talk show host so FAST .. she is a Queen indeed."
"halsey really said 'bad talk show host' NAHHH SHE ENDED HIM," a BTS fan tweeted.
This is not the first time Halsey defended BTS
The Quizface interview was not the first time Halsey defended BTS or their fandom. In May 2019, Halsey and BTS appeared in an interview with iHeartRadio's Elvis Duran. During the interview, Duran asked the members of BTS which member was the most likely to mess up while dancing.
To fans' shock, some audience members yelled out Jin and RM's names. The audience's reaction upset the members of BTS. Afterwards, fans trended #NamJinBestDancers on Twitter.
The next day, Duran interviewed Halsey and said he felt the massive fandom hated him for the question. Halsey quickly reassured Duran that BTS fans were not upset by the question. Instead, fans were upset at audience members for insulting the talent of two of BTS's members.
"I think it's about maybe some of the other fans in the interview who had a name to say in a moment where they probably shouldn't have… in a moment where they could have been really really supportive," Halsey said.
She continued, "So I don't want you to be hard on yourself. The ARMY really loves you, really loves this station… That's all I'm saying, they're really supportive and appreciative that you guys are supportive about their songs."