Did Halsey Confirm Why She and Evan Peters Broke Up? They Liked a Tweet Condemning Him
Actor Evan Peters and singer Halsey dated in 2019. After they seemingly split, the If I Can't Have Love, I Want Power artist liked a tweet that sent the message home. Discover what made fans think Evan Peters' ex-girlfriend was unhappy with the Quicksilver portrayer when they called it quits.
Halsey and Evan Peters began dating in 2019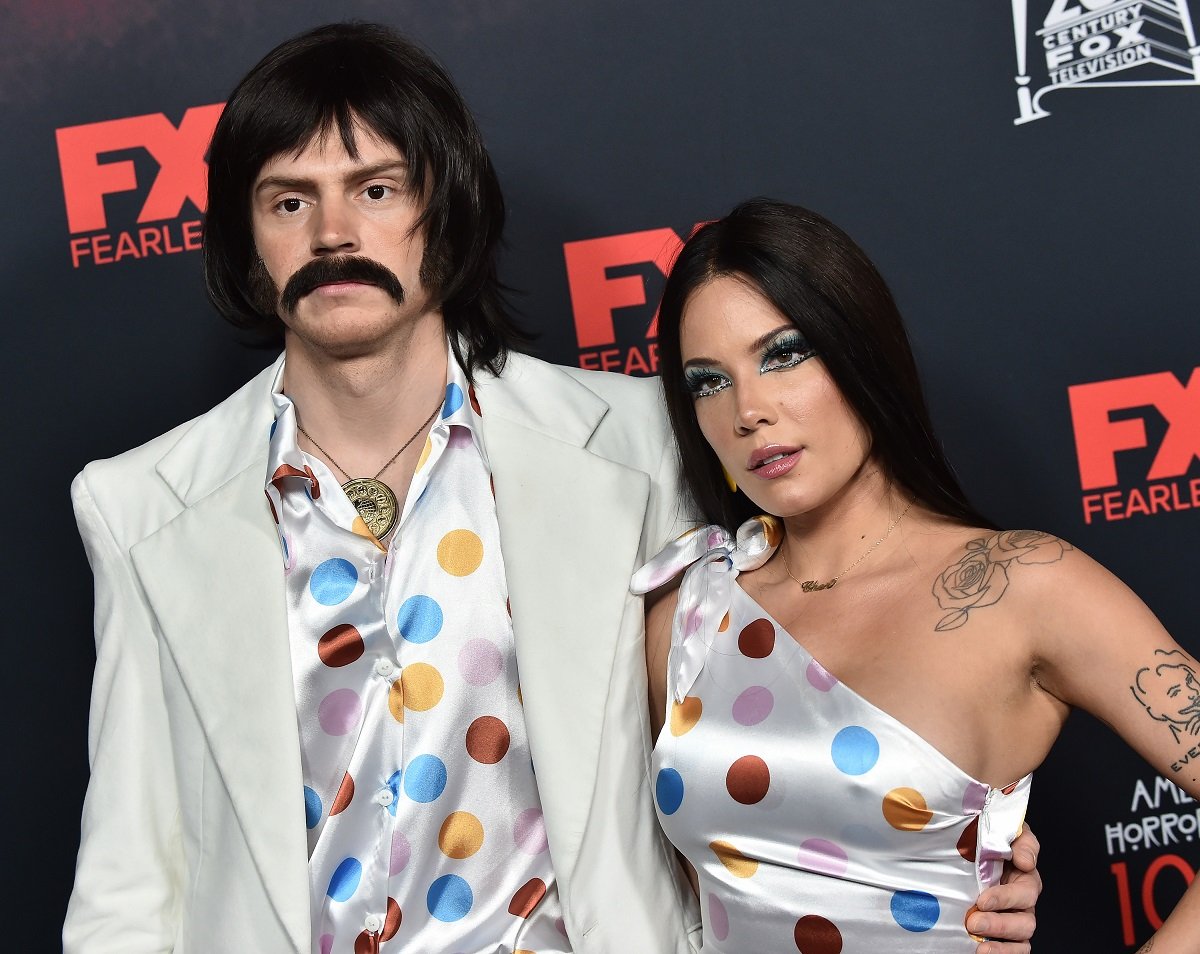 The singer and the actor were first linked in mid-2019. After they were photographed at an event for Peters' show American Horror Story in October 2019, Halsey went on The Ellen DeGeneres Show, where she confirmed their relationship by calling him her boyfriend. The pair then celebrated Halloween in a couple's costume.
A month later, the couple caused a stir when paparazzi published photographs of them together. Many thought that Halsey was pregnant, but they later denied this on social media. They wrote on Twitter, "Still not pregnant. Still just allergic to gluten. Still love pancakes."
Halsey later addressed the constant media attention surrounding their reproductive choices in 2021. After announcing their first child with Alev Aydin, they wrote on Instagram (via People), "why is it OK to speculate and pass judgement about fertility and conception?" Halsey confirmed their son, Ender, was "100% planned."
Halsey attended a Black Lives Matter protest after she and Peters broke up
In the months following, Halsey and Peters refrained from attending any major events as a couple. Halsey performed at Jingle Ball, on Saturday Night Live, and began their Manic World Tour. But they kept up their relationship on social media.
That is, until March. Amidst the backdrop of the coronavirus (COVID-19) pandemic, Halsey purged the few photos of Peters on their Instagram page, aside from one from Halloween 2019. It became clear the musician wasn't Evan Peters' girlfriend anymore.
Months later, the singer began to make headlines for another reason. Following the death of George Floyd in May 2020, Halsey attended Black Lives Matter protests in Los Angeles. Not only did the artist attend to support the Black community, but they used their platform to show those at home what was really going on.
"It's easy from the comfort of your home to watch looting and rioting on television and condone the violent measures being taken by forces," Halsey wrote in an Instagram post full of images and videos. She also brought along medical supplies to the May 31 protest and helped bandage up those who were injured.
What did Peters tweet?
Evan Peters doesn't spend as much time as his ex-girlfriend on Instagram or Twitter. So many noticed after he retweeted a video. In it, a person cheered on the police chasing down looters as seen on TV. They assumed he sided with the police in this scenario. Peters later wrote that he "unknowingly retweeted it." "I sincerely apologize if anyone was offended," he wrote in a since-deleted Twitter post. The Mare of Easttown actor then joined Black Out Tuesday.
But of course, receipts of his action remain. A screenshot was shared on Twitter, with the user writing, "@Evan_Peters is this why halsey broke up with you." Halsey subsequently liked the tweet. Whether or not that was why they broke up, it looks like Halsey and Peters didn't exactly stay friends after they went their separate ways.