Halsey Has a Huge Girl Crush on Lady Gaga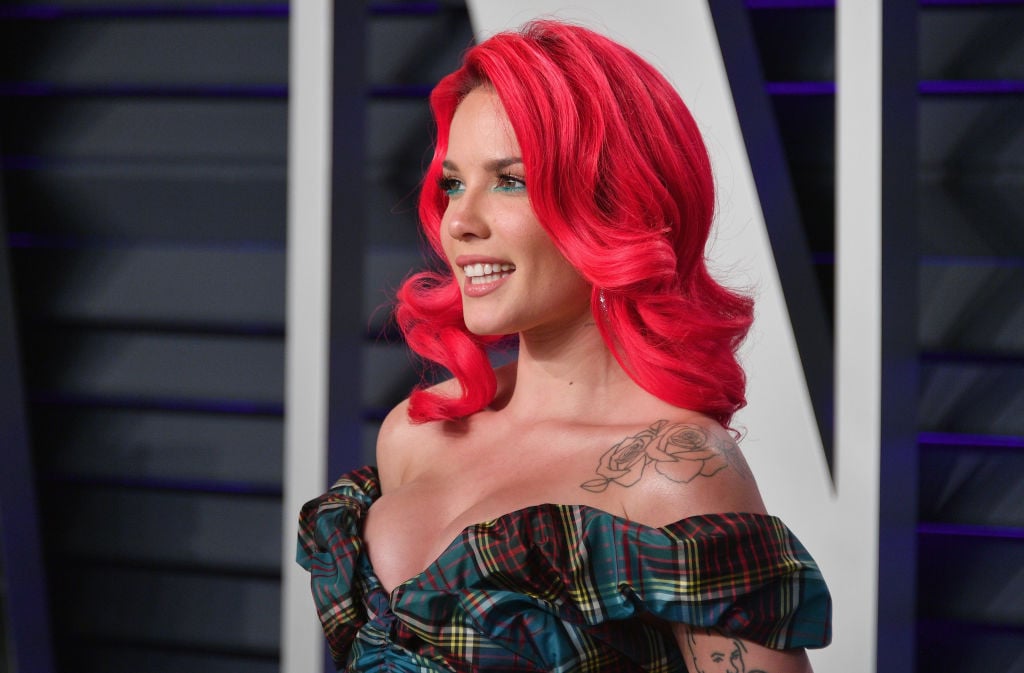 Eastside singer, Halsey, is showing a lot of love for Lady Gaga these days. Can you blame her? She was stunning at the Oscars, was incredible in A Star is Born, and she's been top-of-mind lately thanks to all those Bradley Cooper romance rumors swirling around.

Halsey took to Twitter on the night of the Oscars, and shouted her love for the artist from the mountaintops.

She followed up shortly after:

"in all seriousness, Gaga is the greatest inspiration in my life. Her and Bradley choosing me for that tiny little scene was an indescribable honor. She makes me want to be better every single day. Her courage and talent and vision are one of a kind. I stan her to my grave," Halsey tweeted.

Halsey was in 'A Star is Born'

For fans who don't know, Halsey was actually in the famed A Star is Born, along with Lady Gaga and Bradley Cooper.

"I guess now is a good time to finally tell you guys that I have a little cameo in A Star Is Born! Thank you so so much to Gaga and Bradley for including me. It was an honor to watch both of your talent and dedication on set. an all time life highlight for me for sure," the singer tweeted back in Sept. 2018.

When asked about her part, she revealed to her fans that she'd be playing herself.

"I play myself for a very small moment! Which is insane because it means Gaga and Bradley saw me worthy of representing a piece of the current state of music in this film forever. They could have picked any artist. It was so humbling and unreal."

She ended up playing the artist who presents Ally, Gaga's character, with a Grammy Award.

Halsey has been a long-time fan of Gaga's

Back in 2016, the singer was geeking out over Gaga simply replying to her tweet (Isn't it sweet, how far they've come?).

"Lady Gaga is an icon and forever one of my greatest idols. I can't wait to see where her new era takes us. #JOANNE," Halsey tweeted.

Gaga responded: "Hey Girl! We can make it easy if we lift each other! thanks for the shoutout!"

Halsey freaked out at the response and told Gaga that she's given her the courage to be herself.

Halsey's recent career success

She may be a huge Gaga fan just like the rest of us, but Halsey has a lot going on in her career right now, too. According to an Instagram caption she recently posted, "Eastside has just completed its 30 week journey to #1. It replaces my other song, Without Me, in the #1 spot. Which makes it the longest journey to #1in chart history; and makes me the first artist since 2014 to replace themselves as the #1 song on the radio."
Check out The Cheat Sheet on Facebook!