A List of Halsey's Most Compelling Lyrics in 'Manic'
Halsey released her newest album 'Manic' on Jan. 17. The album is deeply personal, with every song containing compelling lyrics.
Halsey released her newest album Manic on Jan. 17, 2020. Her third studio album has achieved critical acclaim. Halsey's Manic is also beloved by fans for its heartfelt lyrics detailing the singer's life. These are the most compelling lyrics from Manic.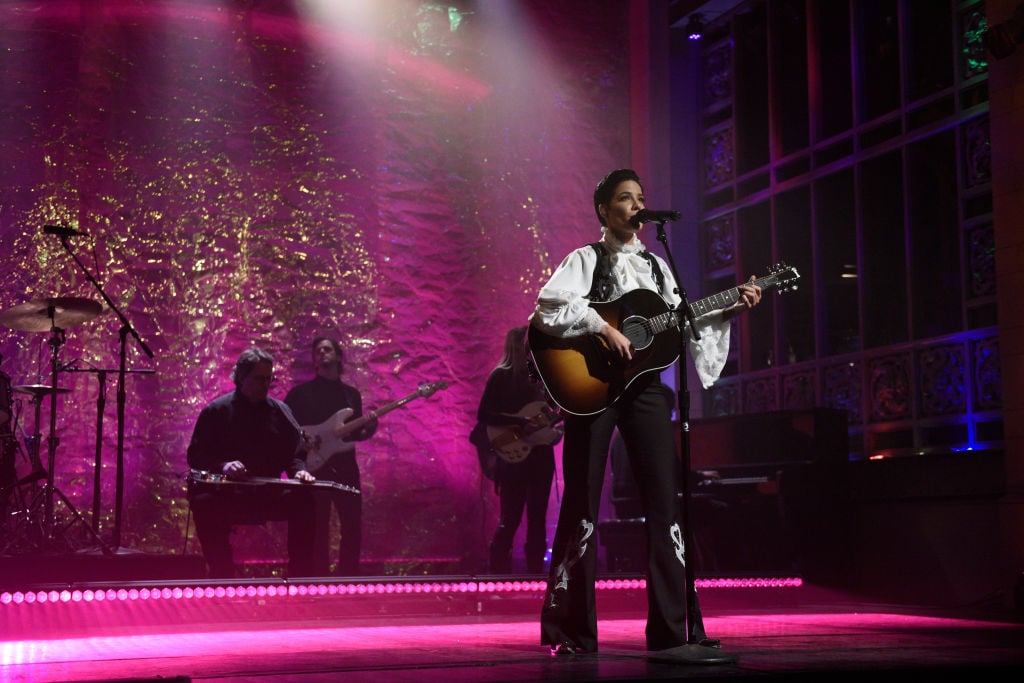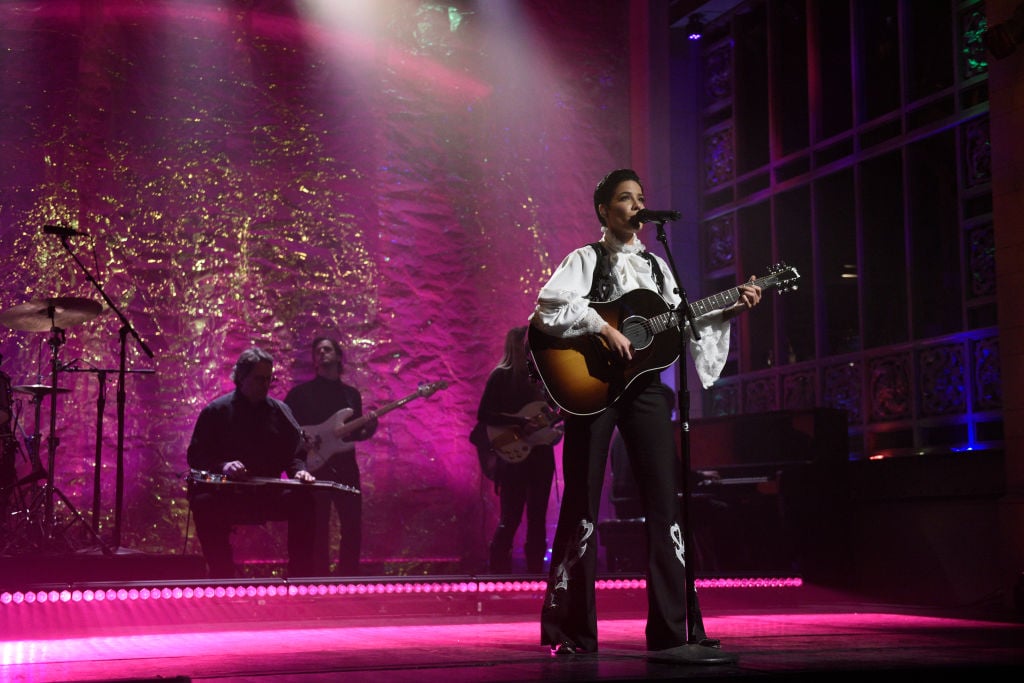 4. 'The warning signs can feel like they're butterflies'
"Graveyard" is the second single released from Manic. The emotional song is about going down a dark road due to a relationship while ignoring all of the warning signs. The simple lyric "The warning signs can feel like they're butterflies" perfectly sums up the message of the song.
On the Capital Evening Show, Halsey explained how the lyrics for "Graveyard" came to be. As Halsey was going through a breakup, she talked to her mom about it.
"'I just don't understand how I could have been so stupid, we were so in love, he gave me butterflies,'" Halsey said to her mom.
Halsey's mom told her, "'That was your first mistake. You should be with the person that makes you feel safe and makes you feel comfortable, like you don't have to fight for their attention.'"
3. 'Used to think that loving /
Meant a painful chase'
While "Graveyard" is about a doomed relationship, "Finally // Beautiful Stranger" is a love song. Yet the song still references Halsey's past with the lyric "Used to think that loving / Meant a painful chase."
This line relates to what Halsey's mom told her about how she should not have to "fight" for someone's attention. The lyric is followed with "But you're right here now / And I think you'll stay." This signals that Halsey believed she found a person who would not make her chase them.
2. 'And would you know it right away / How hard I tried to see your face?'
"More" is quite possibly the most heart-wrenching song on Manic, and details Halsey's hope to have children one day.
When Manic came out, Halsey told Apple Music the history behind the song:
"I've been really open about my struggles with reproductive health, about wanting to freeze my eggs and having endometriosis and things like that. For a long time, I didn't think that having a family was something I was going to be able to do, and it's very, very important to me. Then one day my OB-GYN tells me it's looking like I maybe can, and I was so moved. It felt like this ascension into a different kind of womanhood. All of a sudden, everything is different. I'm not going to go tour myself to death because I have nothing else to do and I'm overcompensating for not being able to have this other thing that I really want. Now, I have a choice. I've never had a choice before. Lido and I built the fading instrumental at the end of the song to sound like a sonogram, like you were hearing the sounds from inside a womb. It's one of the most special songs I've ever made."
1. The entirety of '929'
While "More" is an incredibly sad and hopeful song, "929" is the most personal. The song is the last on Manic, and with "929" Halsey gives listeners an introspective walk through of her entire life. At the release party for Manic, Halsey described the song as "uncensored."
"This is probably the most uncensored song I have ever written in my life, so I'm happy to play it for you guys tonight," she said.