How Did Halsey Meet Baby Daddy Alev Aydin?
Who is singer Halsey's baby daddy, Alev Aydin, and how did the two meet? Learn more about their relationship here.
Singer Halsey revealed she's expecting her first child in 2021. Though she's been in a number of public celebrity relationships in the past, she's kept hers with her current partner relatively quiet. How did Halsey meet Alev Aydin, the father of her child?
Halsey is expecting her first child with Alev Aydin
Halsey announced her pregnancy in January 2021. She dropped photos of herself in jeans and a crocheted rainbow bikini top, writing "surprise!" on her social media channels. The comments poured in as friends and fans congratulated her, though some were curious about the father.
Though she hadn't officially confirmed their relationship at the time, Halsey had been linked to Aydin, a filmmaker, for several months. The pair were first spotted together in 2019 hanging out, but it wasn't until they got matching tattoos together in 2020 that romance rumors spread.
She previously dated G-Eazy and Evan Peters
Halsey's first public celebrity relationship was with rapper G-Eazy. The pair made headlines in 2017 after collaborating on their hit song "Him & I." They split up in 2018 after an on-again, off-again relationship. Halsey then dated musician Yungblud for about a year. They remained friends after their breakup.
Arguably the singer's most high-profile relationship was that with actor Evan Peters. Having previously tweeted about her crush on him, the pair began seeing each other in September 2019. Though relatively short-lived, Peters and Halsey's romance may have ended on a sour note, given tweets she liked about him.
Halsey and Aydin worked together first
Halsey doesn't speak much about her relationship with Aydin. But it's clear they were friends first, given the timeline of their first hangout and her other relationships. In May 2021, the artist confirmed that they met under professional circumstances before their connection turned romantic.
A Twitter user shared a screengrab of an article from April 2018. "Why did this never happen?" they asked of the story, which announces a deal for a movie based on Halsey's life. "bc alev was supposed to be writing it the past 3 years and we slowly fell in love instead," she explained. "you know the rest!"
What else is Aydin known for?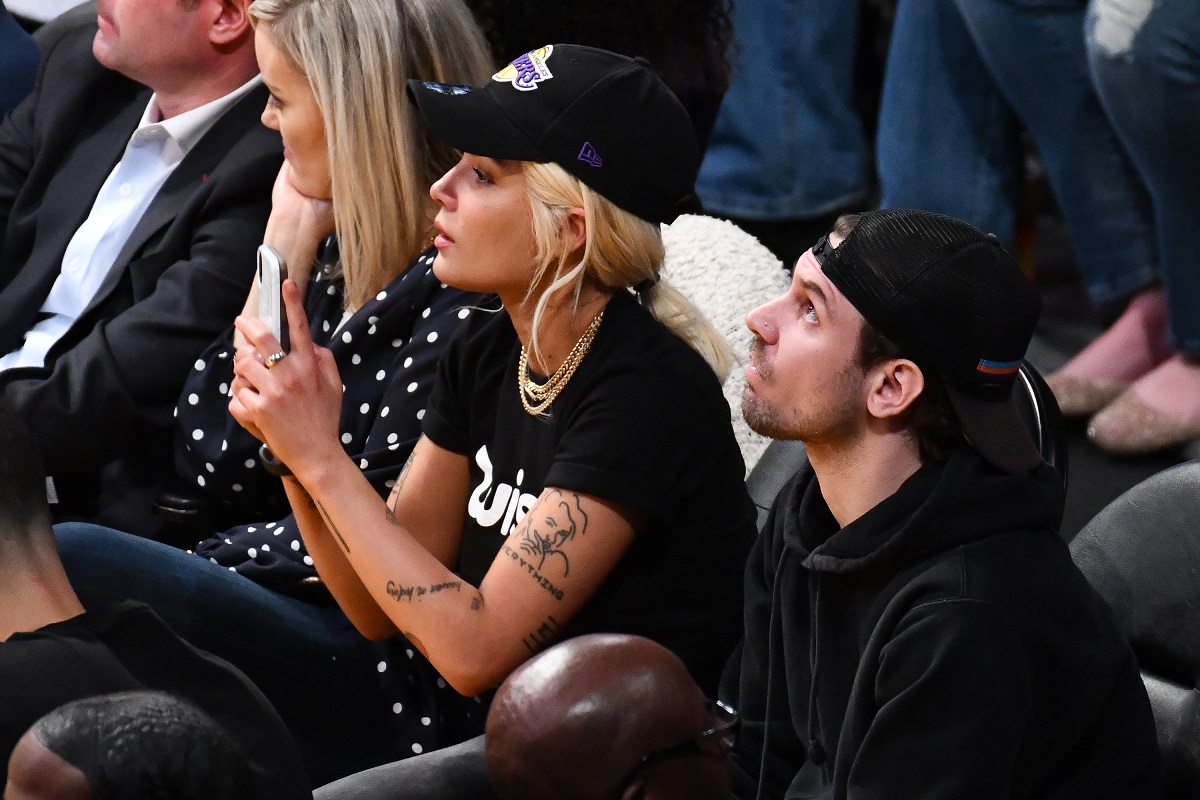 According to his IMDb profile, Aydin is an actor, writer, director, and producer. He's worked on a handful of TV series, movies, and short films. He's worked with actors Jeremy Luke and Joseph Russo (both of The Irishman) on a few projects, including Turbo and Joey and Small Shots.
At present, Aydin appears to be focused on his significant other and their growing family. And for Halsey, it's been a long journey to motherhood. "My pregnancy was 100% planned, and I tried very hard for this bb," she wrote in her Instagram Story (via Billboard). "But I would be just as happy even if it were another way."