How Halsey's New Album 'If I Can't Have Love, I Want Power' Is Like 'Badlands,' Their Debut
Halsey's new album, the highly anticipated and much-talked-about If I Can't Have Love, I Want Power, arrives on August 27, 2021. It follows the artist's three other popular albums, including her debut, Badlands. Here's what Halsey says the two records have in common, aside from their nearly identical release dates.
Halsey released their debut album 'Badlands' in 2015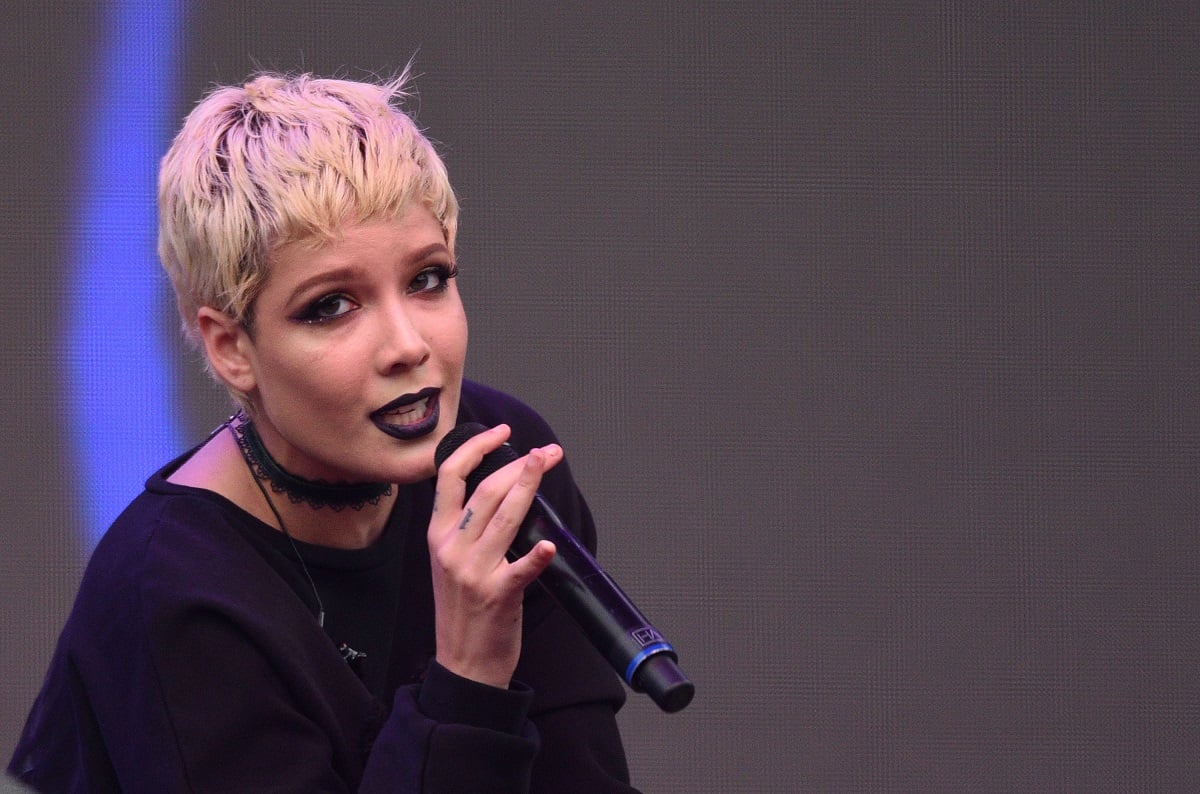 Halsey rose to prominence in 2015. The singer released their debut studio album, Badlands, in August of that year. Badlands reached No. 2 on the Billboard 200, with three commercially successful singles, including "Ghost" and "Castle." The album brought the artist into the limelight.
Following Badlands, Halsey released their second studio album, 2017's Hopeless Fountain Kingdom. The album's singles "Now or Never" and "Bad at Love" both reached top 20 status on the Billboard Hot 100. Halsey's 2020 follow-up, Manic, also reached impressive heights, though its accompanying tour was cut short.
In 2021, Halsey announced their fourth studio album, arriving six years after their first. If I Can't Have Love, I Want Power. "This album is a concept album about the joys and horrors of pregnancy and childbirth," the musician, who was pregnant at the time, wrote on Instagram. Halsey gave birth to their first child in July 2021.
'If I Can't Have Love, I Want Power' doesn't include other artists
RELATED: Halsey Just Dropped the Tracklist for 'If I Can't Have Love, I Want Power'
Ahead of If I Can't Have Love, I Want Power's release, Halsey revealed the album's tracklist. The record contains 13 tracks. After sharing this, the artist commented on the lack of featured artists included. The album includes songs sung by Halsey and Halsey alone.
"It feels very cool to have an album with no features again," tweeted the musician. "It felt like this had to be entirely from my voice, similarly to Badlands. I can't wait for you to hear everything," she added. Indeed, this is the same path Halsey took with their debut album back in 2015.
When an artist is first breaking out, labels often push for collaborations, which can increase a song's popularity by combining fan bases. Halsey's following two albums featured the likes of Quavo, Cashmere Cat, Alanis Morrissette, and Suga of BTS, bringing in a wide range of fandoms.
How Halsey's new album concept came to be
RELATED: Halsey Celebrates Her 'Rainbow' Baby: Was She With Evan Peters When She Had a Miscarriage?
Like If I Can't Have Love, I Want Power, Halsey described Badlands as a concept album. The artist told Interview Magazine their debut was about "this dystopian, post-apocalyptic civilization," which they called "a metaphor for what's in my head…a booming, rotating, never sleeping city."
Halsey's new album concept came about before their pregnancy. "Weirdly enough it was always supposed to be about mortality and everlasting love and our place / permanence," they tweeted. "It was just amplified by me being pregnant. Introduced new themes of control and body horror and autonomy and conceit."