Halsey Recalls Life-Changing Moment She Experienced After 'Heinous' Split From G-Eazy
There is no question that Halsey has experienced a ton of ups and downs throughout her career.
While many applaud the singer for being raw and unfiltered when it comes to her music, fans are loving her even more for doing the same when it comes to her personal life.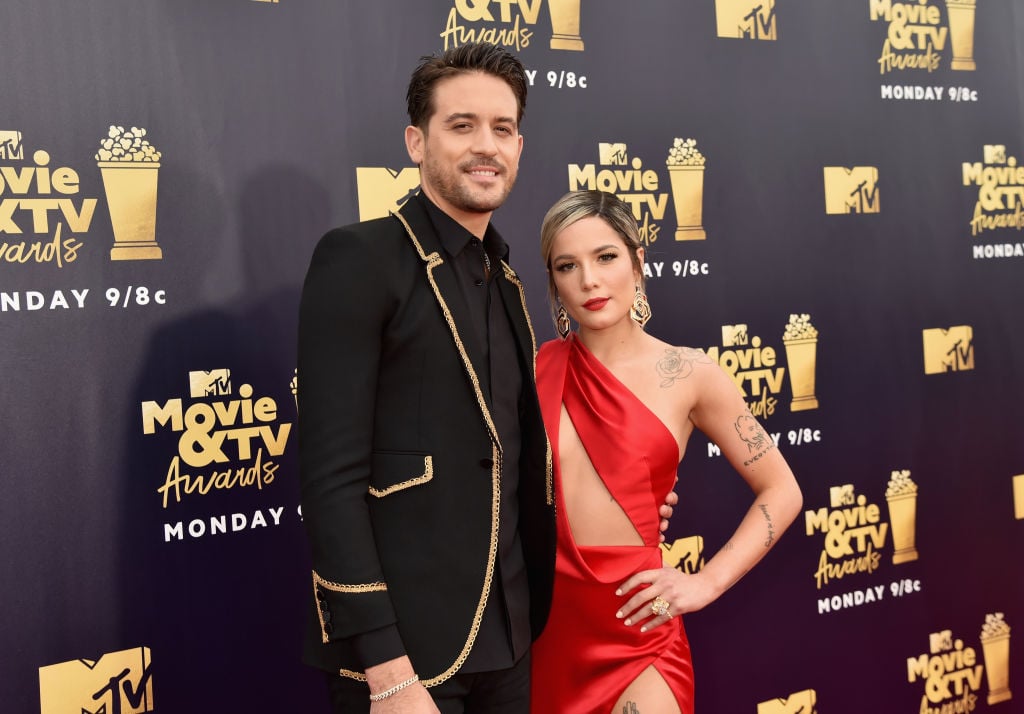 The singer recently opened up about her highly publicized split from rapper G-Eazy and while she has moved on, Halsey is recalling the moment she realized that she no longer wanted to be defined by her breakup.
Halsey's breakup from G-Eazy was one of the most difficult times in her life
At the beginning of 2018, many of us considered Halsey and G-Eazy the true definition of "couple goals."
After meeting during a party back in 2017, the couple quickly took their relationship public with their chart-topping collaboration "Him & I".
The following year, Halsey and G-Eazy's relationship was on and off up until September 2018 when they called it quits for good.
After a series of cryptic tweets following their breakup, fans knew that Halsey was taking the split the hardest and is now discussing the difficult time she faced.
The singer recently spoke with Cosmopolitan as the cover star for its October 2019 issue and opened up about the events following her and G-Eazy split.
Halsey recalls not feeling like herself after her highly publicized breakup and shares the exact moment she knew things had to change.
"I was doing Good Morning America and I'm in a blonde wig and white patent-leather outfit, twirling around while I'm going through a heinous breakup," she shared.
"I look down and there are these two girls, one with pink hair, one with blue hair, septum piercings, cool as f*ck, still loving me, probably knowing what a weird time I'm going through," the singer continues. "I looked at them, looked at myself in my sparkly Britney Spears outfit, and went, Ohhh no, they deserve way better than this. If those girls can be that brave in who they are, then I owe them better than this homogenized bullsh*t."
Halsey is no longer letting her split from G-Eazy get the best of her
Following that life-changing moment, Halsey did what she does best and poured all of her emotions into music.
A month after splitting from G-Eazy for good, the singer released her emotion-wrecking song "Without Me," which she later confirmed is about her ex.
Since then, Halsey has been focused mainly on herself and is continuing to top the charts with her open and honest tracks.
While it has been almost a year since her relationship with G-Eazy has come to an end, the singer is confident that she is doing alright in life.
Aside from being obsessed with books about female artists who've been undermined due to their connection to famous men, the singer made sure to mention that she is over dating guys who don't appreciate her.
"But hey," she said during her Cosmopolitan interview, "if the worst thing that's happened to me so far is I wore dumb clothes and dated a sh*tty dude, I think I'm doing all right."