Halsey Releases Country-Inspired Music Video For 'You Should Be Sad'
Halsey released a music video for her song 'You Should Be Sad'. Find out what inspired the song and how it fits in with the overall sound of 'Manic.'
On January 10, 2020, Halsey released a music video for her song "You Should Be Sad." This comes a week before the release of her new album Manic on January 17, 2020. The song is a slightly different sound for Halsey as it's inspired by country music.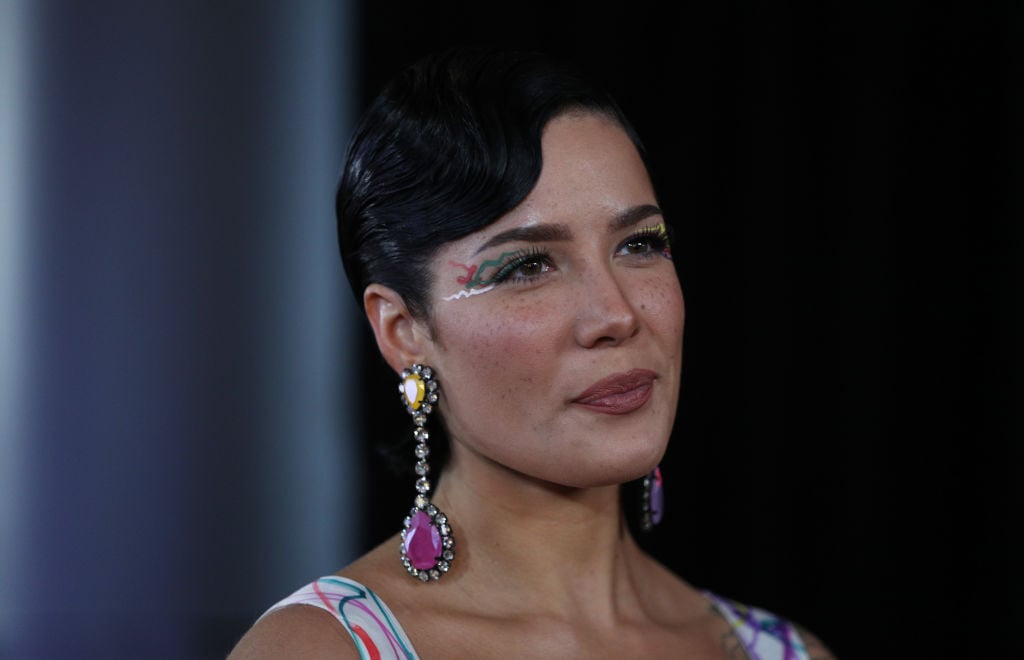 What inspired Halsey's 'You Should Be Sad'?
According to Halsey herself on Twitter, "You Should Be Sad" includes a lot of tributes to other female singers. "Xtina, Gaga, Carrie, and of course Shania, this was one loaded with nods to badass idols of mine," she tweets. She "had a vision to do a 'before he cheats' but instead about after he does."
Shania Twain and Christina Aguilera tweeted their support for Halsey. Shania Twain said "Oh yes! Love it! Flattered to be one of your badass idols, Halsey."
While Christina Aguilera said "You nailed it, babe! Love it! #YouShouldBeSad."
Halsey stars in the music video for 'You Should Be Sad'
The "You Should Be Sad" video starts with Halsey getting out of a car and knocking on the door of a club. After she is let in, she starts walking around while singing and eventually she starts dancing. People join her, getting close to Halsey, and then they dance along with her.
Throughout the video, Halsey has a few outfit changes. Her original outfit is a black bra and shorts, later she is shown wearing a short black dress. She is also shown wearing an animal print outfit and naked on a horse. Through it all, Halsey is dancing with a crowd of people around her, except when she is on the horse, where she is alone.
What inspired Halsey to sing a country song?
Answering a fan's question on Twitter, Halsey describes the process of writing "You Should Be Sad." The singer says that she "wrote [the song] on [her] living room floor on [her] guitar." As for what inspired the country sound, according to Halsey, "The most petty and heartbreaking songs all come from country."
She also mentions spending "lots of time in Nashville." Spending time in such a place would most likely inspire a country song out of many singers. So, should fans expect other similar songs on the album?
What has Halsey said about the sound of 'Manic'?
According to the singer herself, on Twitter, "every song has its own identity." She says that "the album changes its mind as often as [she does]." According to a Rolling Stone interview with Halsey, the album is a mixture of different genres. From "hip-hop [to] rock [to] country, f****** everything."  
She continues by saying that "It's literally just, like, whatever the **** [she] felt like making; there was no reason [she] couldn't make it." There's also a "motif" for the album, according to Halsey. This "motif" is "l'appel du vide, which is French for 'the call of the void.'"
Halsey explains this "call" by saying that "It's that thing in the back of our minds that drives us to outrageous thoughts." An example of this would be standing "on top of a building, and you're like, 'What if I just jump?'" Halsey, according to the Rolling Stone interview, is, during her more manic periods, "controlled by those impulses rather than logic and reason."