Halsey's New Twitter Account Is Making Her a Star Among Fans in the NBA World
Halsey is known for making great music. However, her new Twitter account has made her a star in the sports and NBA worlds.
One of the biggest stars of the NBA playoffs so far hasn't been LeBron James, Anthony Davis, Jamal Murray, or even Jimmy Butler. The biggest star has been Halsey. Yes, the famous singer Halsey, who is known for her hit songs, "New Americana," "Without Me," "You should be sad," "Bad At Love," and many others. While she is certainly a star within the music world, Halsey is currently becoming a star in the sports world too, as she has recently been one of the most entertaining follows on NBA Twitter.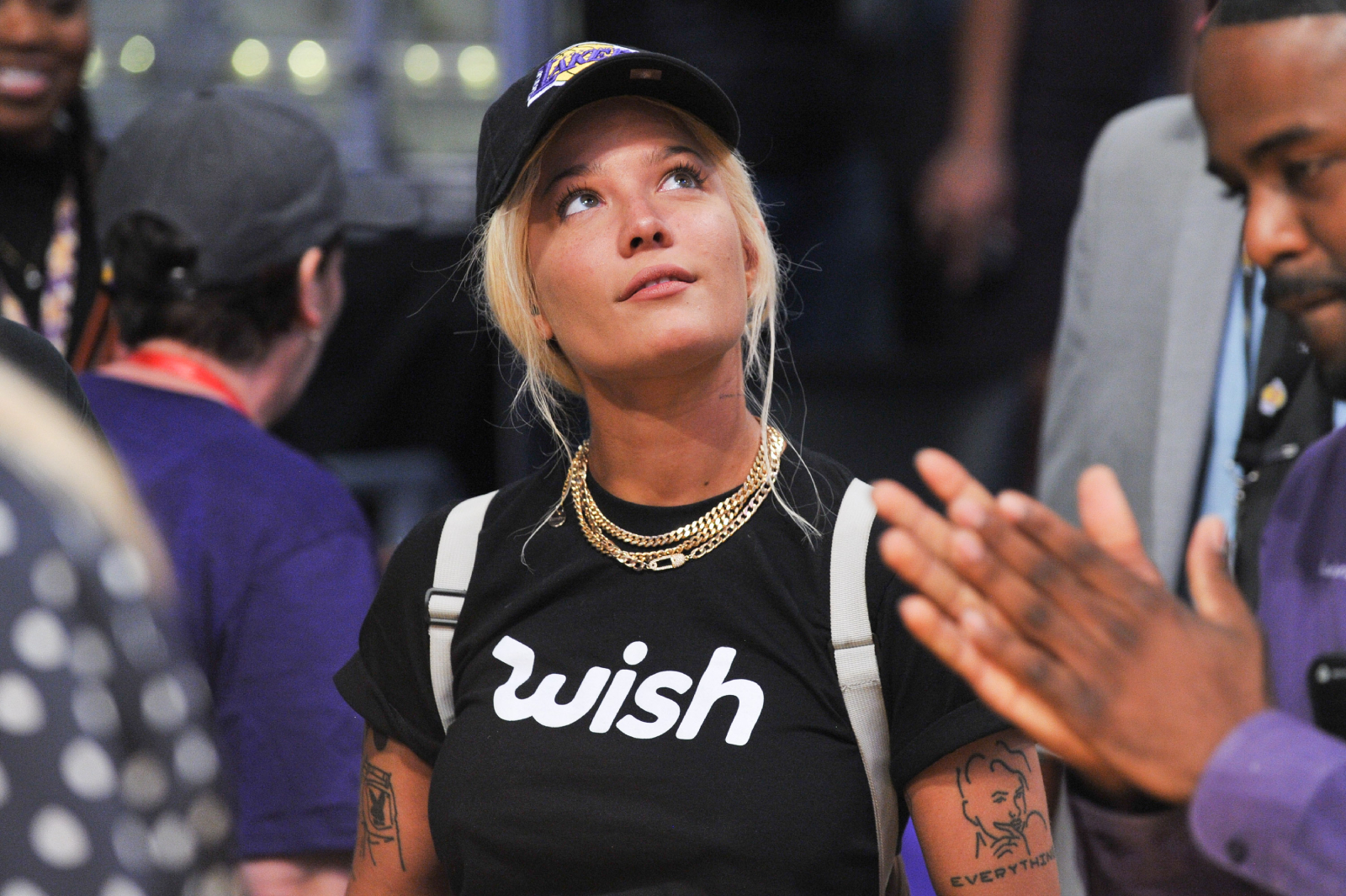 Halsey is a big fan of the LA Lakers
Halsey has tweeted a lot about the Lakers during the NBA playoffs this year, but this isn't a newfound love for her.
In addition to attending multiple Lakers games, she has consistently tweeted about them over the years. In 2016, she tweeted about Montell Jordan being at a Lakers game, and then on Christmas Day 2018, she tweeted a photo of one of their games playing on her TV.
It, however, seems that she has become more vocal about her love for the Lakers and the NBA recently. In July, when the NBA returned from its suspension due to COVID-19, she tweeted, "easy way to kill me: have the lakers play the clippers over and over again until my heart gives out."
Additionally, during the Lakers' current playoff run, she has had multiple tweets about her team, including, "Lakers in their absolute bag tonight. I'M SWEATING FROM EXCITEMENT."
However, Halsey has been very aware that many of her followers don't actually care about basketball.
"I know y'all are mad I'm tweeting about the Lakers but it's the playoffs so ima need u to just look the other way," she tweeted on Aug. 22.
It appears that this led to her making an entirely new Twitter account.
She made a new Twitter account for her love of basketball
On Sept. 8, Halsey made a new account with the name "halsey and1," which is a basketball reference in itself. Her first tweet was, "just want a place to tweet about basketball."
Since then, Halsey has ultimately become an NBA Twitter star, as she has consistently live-tweeted during the games. Many of her tweets have been pretty comical too.
"Where my clippers fans at, y'all have anything to sa—nope? Ok," she tweeted on Sept. 15 when the LA Clippers lost in Game 7 to the Denver Nuggets.
Many people within the NBA community also seem to love her tweets. Sean Yoo of the Ringer tweeted, "Wow [Halsey] just followed me and as a rockets fan I'm actually looking forward to being roasted by her." Additionally, a Lakers writer for SB Nation made sure to let people know that the Lakers had won their first four games since Halsey had made her new account. "The Lakers (4-0) are still undefeated since Halsey created a separate account just to livetweet games," Harrison Faigen tweeted.
The Lakers have been great since Halsey created her new Twitter account
With the Lakers having two of the best players in the game, LeBron James and Anthony Davis, they have been pretty good this year. Since the creation of Halsey's new account, though, they have been excellent.
LA is 5-1 since the day that she introduced "halsey and1," and initially won its first five games in a row. Their streak ultimately broke when the Denver Nuggets beat them in Game 3 of the Western Conference Finals on Sept. 22. However, the Lakers still lead the series 2-1, and are just two wins away from reaching the NBA Finals.
Halsey is known for making great music. However, she is now becoming a star in the sports world for the entertaining commentary she is giving during games. She appears to be a good luck charm for the Lakers too.